Read today's blog from easyEventhire about furniture hire for offices, available at affordable prices & in the quantities you need.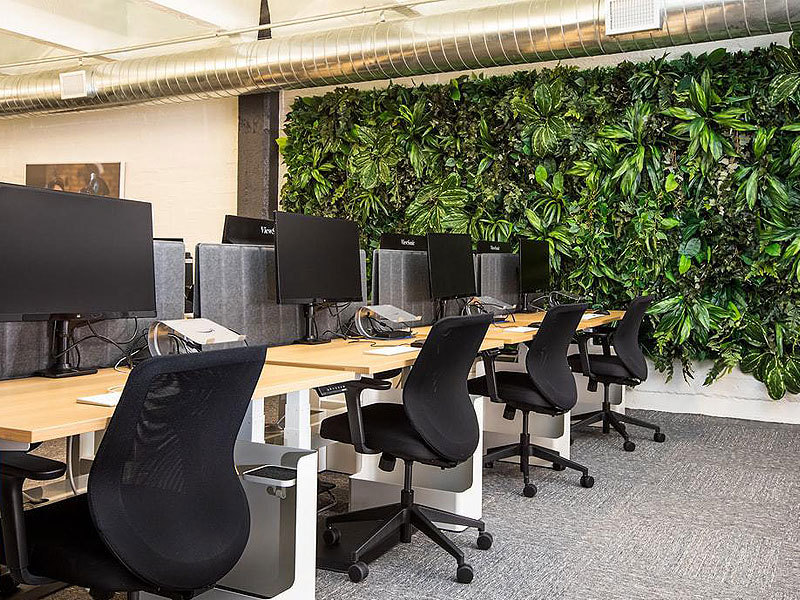 If we cast our minds back to a world pre-COVID, city centre office blocks were awash with employees, commuting to and from their offices each day. COVID-19, however, changed all this in 2020, and quite possibly has changed the landscape of office blocks for the future. So, how will this affect demand for furniture hire for offices?
COVID-19 meant that we were all required to stay at home and so dining rooms and spare bedrooms got turned into home offices, and the popularity of Zooms and Teams called went through the roof! The technology for people to be able to work at home has been around for years, though perhaps we haven't embraced it in the way we should have done…until now of course.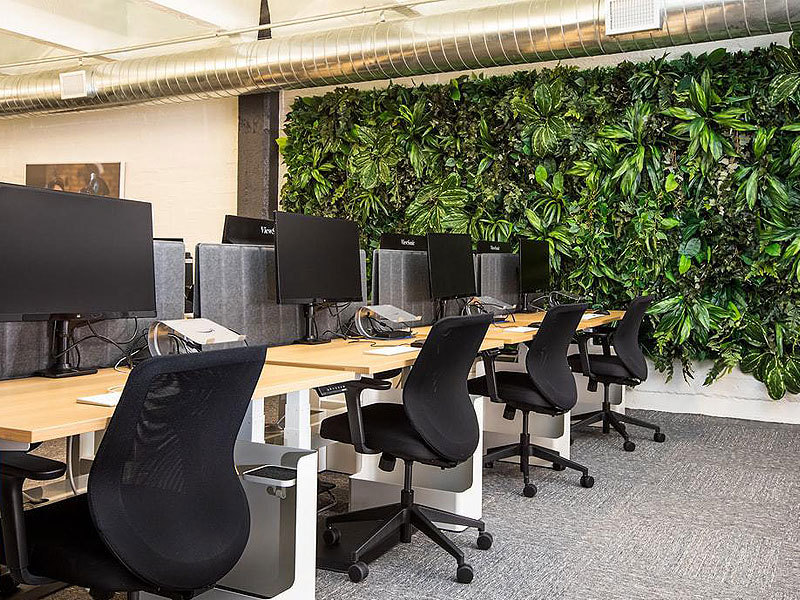 Home offices brought with it a surge in demand for temporary office furniture hire such as desks, chairs, tables and other furniture, but at the same time, it also brought with it uncomfortable seating and back pain for those people who tried to muddle through and use the dining chairs and tables as their office. It's important to ensure that we're seated correctly, especially when you're immersed in your laptop and can go for hours without having a comfort break. It's more important than ever that your work environment is comfortable.
Now that we're seeing a relaxation in the lockdown regulations, events are starting to open up again, and this now brings with it demand for temporary office furniture rental for the event planning offices. Large scale events such as festival sites, international air shows and other prestigious, major events, have these planning offices at the centre of their site, early on in the site production and build process. These offices have to be comfortable, efficient, airy and well-equipped as they provide the focal point for the whole event planning and creation process. Furniture hire for offices is, therefore, an important consideration.
So, whatever office space you need to furnish, our guide below to furniture hire for offices might assist.
It's not just about tables and chairs!
Of course table and chair hire is important for your office, and this should form the basis of your furniture hire for offices list of requirements. How many staff do you need to cater for? This will determine the number of executive office chairs that you'll need for starters! Take a look at ranges of office chairs supplied by leading UK furniture hire companies such as easyEventhire who offer a whole range of ergonomic chairs for hire, in a range of styles, materials and colours.
Then you'll need to consider the desks. Do you want a single desk for each employee, or perhaps you are planning to operate a hot-desk scheme? Hot-desking is where desks are available to multiple people at different times, and this is particularly useful when not all your staff are in the office at the same time. In the modern workplace, as long as you are giving them access to power and the internet, the chances are that this concept may well work well for you – it also saves space in your office and also means that your furniture hire for offices doesn't cost as much!
Also check out office dividing screens if you want to section off certain areas of your office for meetings, for instance, or simply need to provide some privacy for each desk or work station.
What about storage?
We all like to think that we work in the paperless office, but try as you might, the reality is that there will always be a need in your temporary office to store paperwork or perhaps small or valuable equipment to keep it secure.
The best furniture hire companies have the perfect solution for this. easyEventhire, for instance, is able to offer you a range of lockable cupboards and cabinets in a range of different styles and colours, and in the quantities you need, to be able to keep everything you need to under lock and key at all times.
Is it all work and no play?
Today's modern office is not just desks and tables when it comes to furniture hire for offices. You have to consider the comfort and wellbeing of your employees – and rightly so! We're regularly told to take comfort breaks and time away from the computer screen every 20 minutes, and so why not hire sofas and armchairs so that your employees can have a coffee break in comfort instead of back at their desks.
A happy employee is a very productive employee and so by creating a relaxation zone within your temporary office will certainly pay dividends! This chill-out zone can also double up as an informal reception area if and when you have guests visit your office!
Catering for your employees
As well as your relaxation zones on your furniture hire for offices requirements list, you need to ensure that you provide adequate refreshments for your staff. What about hiring pour and serve coffee makers, water cooler dispensers, and fans for the summer or office heaters for the winter months. All these accessories are worth consideration when you are furnishing your office.
Rest assured that the team here at easyEventhire have it all covered when it comes to furniture hire for offices, whether it's long term or short term office furniture rentals. Browse and choose from our extensive range of office chairs and desks, storage and accessories and create an office environment that is warm, welcoming, engaging and productive – that way, you can be sure that you'll get the best out of your staff and put you well on the way to creating a successful event.
Hire office furniture securely online 24/7 with easyEventhire, safe in the knowledge that you are placing your faith in the hands of the experts!