Check out the new Green Champion award, supported by easyEventhire!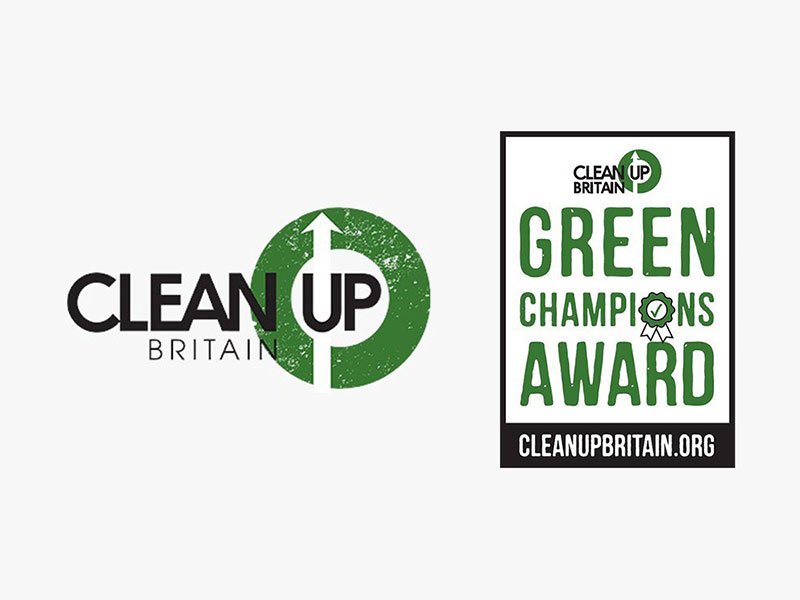 There is a big fear amongst events professionals that coronavirus will derail the amazing progress that has been made with regards to event sustainability. Here, in our latest blog, easyEventhire chats to the team at Event Cup Solutions, just one of four industry-leading partners that have joined forces with Clean Up Britain, the national anti-litter campaign, to launch the Green Champions Award.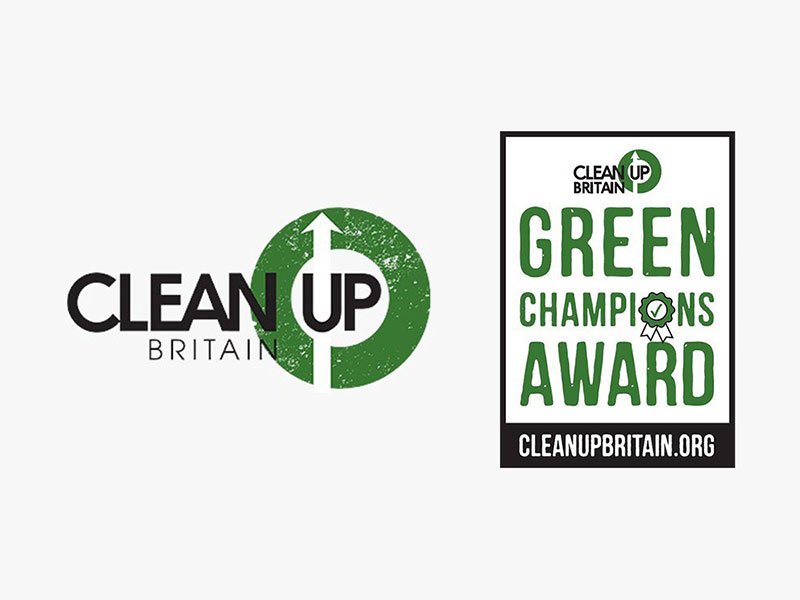 easyEventhire: Clean Up Britain has launched the Green Champions Award. Tell us more
Event Cup Solutions: Clean Up Britain, the national anti-litter and fly-tipping organisation has launched the Green Champions Award, in collaboration with Event Cup Solutions, FSG, Reconomy and Zero Waste Events.
The Green Champions Award is asking organisations to embrace sustainable operating practices and to educate their key stakeholders, be that customers, eventgoers, visitors and employees, about the environment and to adopt sustainable behaviour.
easyEventhire: What's involved?
Event Cup Solutions: The Green Champions Award covers five specific areas:
Elimination of single use food and beverage packaging, reduction of general waste and an increase in recycling levels, reducing, capturing and recycling food waste, consumer engagement to reduce littering and improve the provision of "binfrastructure" and a commitment to increase carbon literacy across the organisation.
To be awarded with a Green Champions Award, event organisers and businesses must publicly commit to the criteria and then be able to demonstrate, with evidence, that they are meeting each one. Every applicant is audited and, if successful, is awarded the accreditation. Generally, this is a four to six week process. There is no cost and the accreditation lasts for 12 months.
easyEventhire: Many businesses are trying to operate with staff on furlough and reduced resources. If businesses want to get the Green Champions Award, what help could people receive?
Event Cup Solutions: The Green Champions Award has the support of five experienced organisations, all working together to ensure sustainability is kept top of the agenda. Each of these organisations have resources and will work with you to help you achieve the award. By drawing on their experience and expertise, the time it takes for you to get the Green Champions Award will be reduced.
The Green Champions Award should be recognised as a huge asset to any business and should not be seen as a draw on time or resources.
easyEventhire: Why is sustainability so important?
Event Cup Solutions: Since COVID-19 emerged, Kantar, the data insights consultancy, has reported that more than 49 per cent of people say that they now "actively seek out companies and brands that offer ways to offset their impact on the environment".
Frankly, we cannot continue to go on the way we are. Climate change is a massive issue but there are things that each and every one of us can do. We're encouraging organisations to achieve the highest standards of environmental behaviour.
We want to support businesses on their sustainability journey, especially as in the last 12 months, there is an increased appetite to listen.
The Green Champions Award is not a tick-box exercise. It is designed to help people who want to do the right thing.
What's more, although coronavirus has put the brakes on our industry, campaigns and legislation to slow down the pace of climate change have not been impacted. EU and UK legislative changes will have a huge effect on the events industry. It would be smart to start preparing for these now, as they will not only help reduce the environmental impact of your event, your customer actually wants and expects this.
easyEventhire has a range of sustainable event solutions available to hire. To talk to one of the team about our sustainable products and/or our sustainable practices, click here. To find out more about Clean Up Britain's Green Champions Award, click here.