Check out what furniture hire you might need to hire for your home office.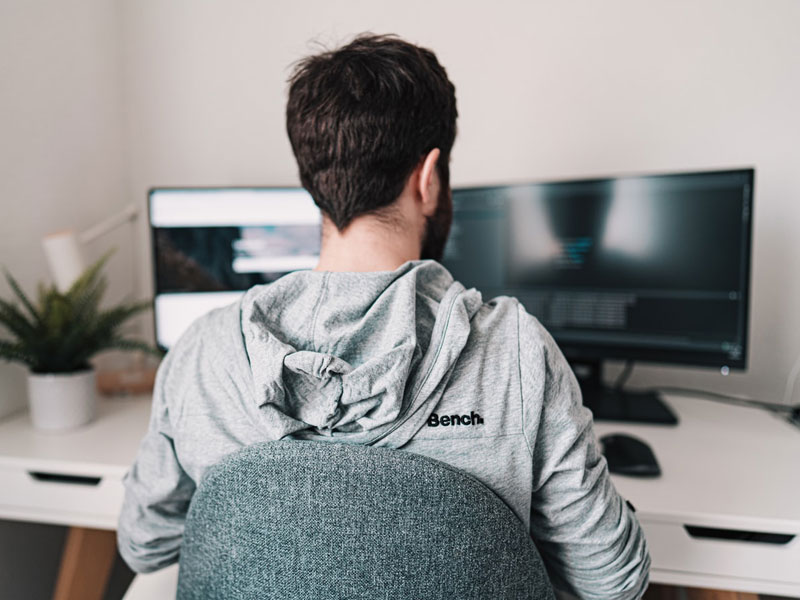 The subject of employees working at home has been one of debate for many years. Progressive employers have embraced the benefits that working at home can bring whilst others have been slow to adopt any such ways of working due to the fear of reduced productivity from their workforce. Is it time that YOU embraced furniture hire for your home?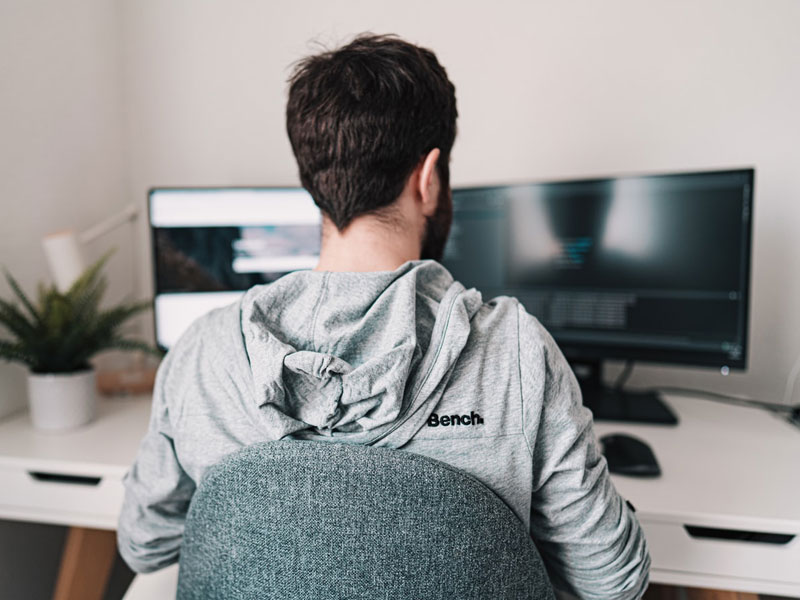 With super-fast broadband rapidly becoming the norm across the country and ever-increasing volumes of traffic on UK roads leading to increased commuting times, there would seem to be reasons to work from home now more than ever.
And that's not even considering the effect that COVID-19 has had – and will have – on shaping our daily working practices. For instance, before the COVID-19 lockdown, from a total UK workforce in the region of 32 million people, 1.7 million (around 5%) were regularly working at home. Of course, the lockdown directive has forced employers' hands to a certain extent, with approximately 20 million (around 63%) people working at home, with the caveat that many of these would be classed as furloughed.
Naturally – in normal times – it very much depends upon the type of job and the industry you operate in as to the extent to which your employees are able to work from home. For instance, there's much more scope to work at home if you are in the digital services industry than if you are in manufacturing. That said, as lockdown measures continue to be relaxed, we'd expect to see an increase in the number of people working at home in general terms. It also, of course, depends upon the individuals working at home in terms of their attitude to work and getting the job done on schedule.
It's fair to say that it takes a certain type of person to successfully work at home all the time due primarily to the number of distractions that there are. For example, it's probably tempting to go and put some washing on, prep some meals or walk the dog during the day, and for the seasoned work-at-home professional, these can all be achieved in the working day by ensuring that you are having regular breaks and time outs and, ultimately, achieving a more positive work-life balance as you're not having to sit in traffic! But for those less used to working at home, the latest box-set might be all too tempting!….
COVID-19 has also brought with it a huge challenge for young families, with the closure of schools meaning that not only have the parents been working at home in lockdown but the emphasis has somewhat shifted onto the parents to home-school their children. Also, the situation where you are in the middle of an important Zoom conference call and you're interrupted by the kids will be all too familiar! We are certainly living in strange times, and hopefully, a return to normal isn't too far away. Definitely time to consider furniture hire!
And when we DO get back to this new normal, the chances are that significantly more of us will find ourselves working from home. This brings with it the positive work / life balance we already mentioned as well as cost savings in fuel, time savings for you and your employer and also a small positive impact for the environment. It really is a win-win for everyone.
So, are there any guidelines for successful working at home? There most certainly are and these are centred around both your physical set-up in terms of creating a small home office as well as the way you structure your day and your activities. So for a start, let's check out our home office ideas below, bearing in mind you don't need a professional office designer, just a bit of common sense.
First of all, if you are going to be working at home long term, set up a defined home office space in your house – and try to avoid communal spaces such as the kitchen or living room wherever possible. The whole purpose of this specific work area is to help you separate your work life and your home life, even though they both take place in the same environment. Have your considered furniture hire?
Home office design tips include having a large or small desk with an ergonomically styled desk chair with lumbar support (both of which you can hire online here at easyEventhire), as well as a PC or laptop and access to fast broadband as part of your desk setup. We'd suggest these items for a home office are the minimum requirements in order to operate efficiently and effectively. Desk setup ideas might include more than one computer screen on your desk, the facility to charge your mobile phone and of course the mat for the all-important cup of coffee!
Ensure your workspace is well ventilated and that your room-feel is light and airy. It also needs good lighting and a window – you'll be amazed at how little things like this can make a difference! It's a cool home office in more than one sense! Furniture hire makes ultimate sense!
And then there's your daily routine. Just as if you were leaving the house in the morning to start your daily commute, set yourself a start time, break times and finish times for your working at home. OK, we understand that because you CAN work from home, more often than not you'll probably end up working slightly longer hours to get the job done, but it's important that you have a dedicated and consistent daily routine. You'll be surprised at how quickly you adopt it!
If you are staring at a screen, it's important to take regular breaks (every 20 minutes) and keep well hydrated. Beware – it's very easy to NOT do this!
If you are moving from being office-based to home-based long term, then you might be inclined to buy office furniture for your home set-up, and this would certainly prove to be the most effective option.   However, if you're only going to be working at home in the short to medium term, it might make sense for you to hire furniture for your home office from temporary furniture rental suppliers such as easyEventhire.  We have a complete range of desks, chairs for office and other useful furniture hire available at great prices from which you can choose the best solution for your home office.  
Why not also benefit from easyEventhire's competitively priced transport service to and from your home.  And, if you are a procurement manager for a large organisation looking for larger volumes of office furniture hire and computer chairs for your employees at home, don't hesitate to contact us to discuss this in more detail.  Hiring furniture short term is certainly going to make sense financially as opposed to buying it, as afterwards you have the hassle of trying to store it, or sell it – and you'll certainly take a hit on selling second-hand furniture.
So, for that hassle-free range of office chairs and desks for now and in the future, browse our range of furniture hire online at easyEventhire and place your secure order 24/7 – we'll be delighted to assist you.