Read our advice & guidance for the safe reopening of events.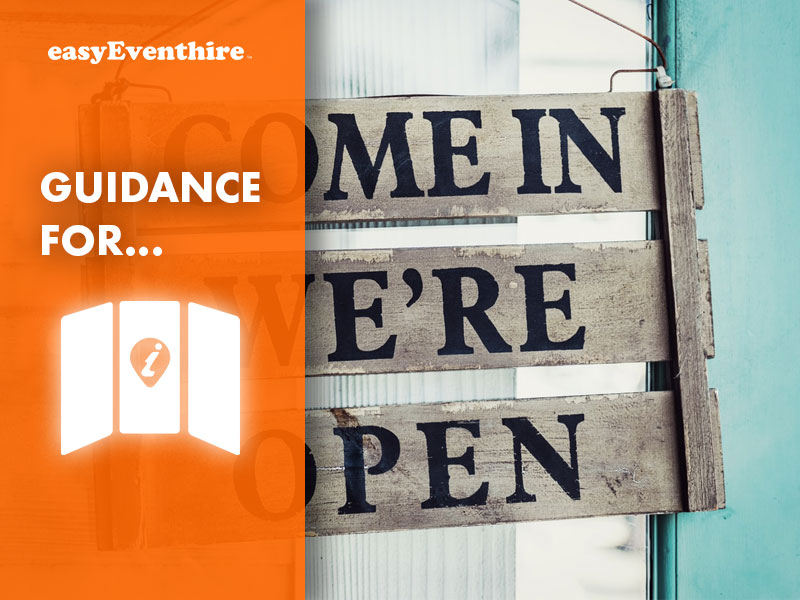 Organisers will need to adopt a sensible risk assessment approach to event organising in a post-COVID world. Read on and discover the best advice, guidance and initiatives that will enable the safe reopening of events…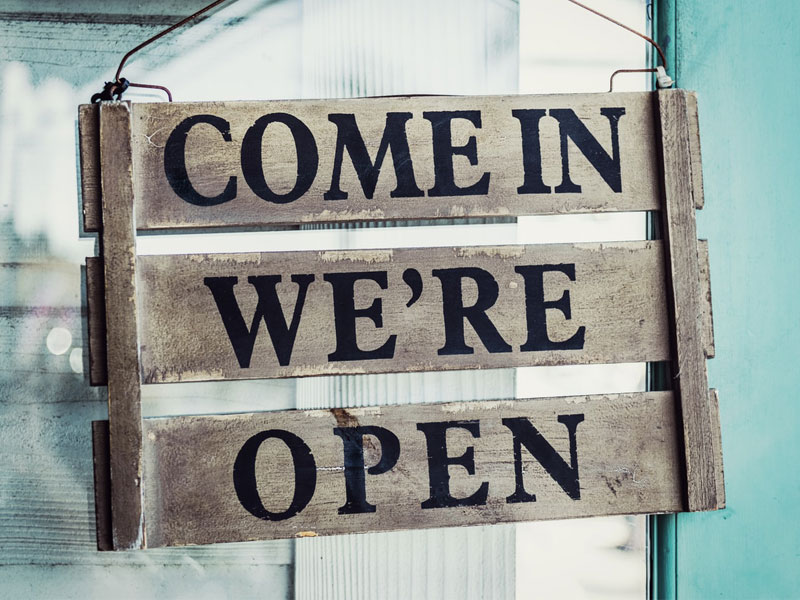 Event suppliers in Scotland have lost on average almost £650,000 in revenue because of coronavirus. This is just one of the headline statistics to be revealed in the latest industry survey to be published.
VisitScotland, author of the event industry supply chain study, found that 57 per cent of respondents were 100 per cent reliant on events for their business turnover. This demonstrates the huge impact that COVID-19 has had on business.
More than 300 eventprofs took part in the survey, with 120 businesses stating that they could trade for between one and six months. A quarter were unsure of how long they could remain in business.
Unfortunately, more than a fifth have been unable to access any financial support. What's more, 93 per cent of more than 160 companies that have accessed the furlough scheme indicate that extending it beyond October would have a helpful/essential impact on their ability to operate​.
By gathering such intelligence, VisitScotland has a clear view of the impact that coronavirus is having on the events industry and has shared details with the Scottish Government on sustainable recovery and the reopening of events.
On July 3, the Scottish Government published guidance for event organisers, which will allow #eventprofs to begin the process of planning for the return of events and the reopening of events to Scotland, and on July 9, Oliver Dowden, Culture Secretary revealed that some outdoor performances could take place in England.
However, on July 10, the EIF and Department for Digital, Culture, Media and Sport (DCMS) agreed guidance for the restarting of some outdoor events, including flower shows, community fairs, town and country shows, firework displays, literature fairs and some music concerts. The guidance, which can be found here, was music to #eventprofs' ears.
It calls on event organisers to work with local authorities and asks #eventprofs to assess risk and apply additional measures such as lowered capacities, staggered egress and one-way systems to facilitate the reopening of events.
For example, the guidance advises increasing the frequency of handwashing and surface cleaning and the use of screens/barriers to separate people from each other. It also suggests that suppliers' sanitise equipment before it is handed over to an organiser on site. Organisers should also provide event suppliers with details of their COVID-19 policy/requirements, which will need to be signed up to in advance of an event, and suppliers should only send event staff to site that have declared themselves well that day.
The guidance is more than 35 pages long but it's full of advice that requires #eventprofs to adopt a sensible risk assessment approach.
Some events professionals have complained that the Government has not given the UK events industry enough time to prepare for the reopening of events. Some outdoor theatre performances had just two days' notice… and it is thought that this will pile pressure on health and safety teams to sign off plans. But whilst the industry is excited to get going again, there is a lot of new detail that needs to be taken on board. Safe planning is essential.
At the end of June, the HAE EHA (Hire Association Europe and Event Hire Association) held an Events Industry Recovery Webinar to discuss social distancing, safe working practises, adjusting to the "new normal" and getting the industry and its suppliers back up and running as safely and swiftly as possible. The session was such a success that the points raised in the discussion will now form the structure of a dedicated health and safety document being produced by the EHA.
The association has acknowledged that the cost of staggered shift patterns and upgrading sanitation facilities to workplaces will add financial strains on business in the reopening of events. But businesses will also need to factor in practical issues, such as handling returned hire equipment, correct sanitisation and quarantining kit, too.
Thankfully, there is a lot of advice available to event organisers and suppliers about what's best, allowing both parties to operate safely and efficiently. Now, more than ever, it's important that we work together to support each other with guidance specific to a situation. And it's paramount that we instil confidence in consumers and clients to attend events once again.
The Event Industry Alliance has created an initiative called Project Confidence, which aims to inform organisers, venues and suppliers of the work being done to facilitate the safe resurgence of events – information that can be communicated to attendees and participants. If, as an industry, we're all on the same page the sooner we'll see events up and running. And the sooner we'll see cash in the bank.
•easyEventhire has a large range of catering and sanitisation equipment that is available to hire, including hand wash units. Such items are especially important as customers, visitors and guests have stated that extra handwashing facilities would give them more confidence to return to live events and venues. easyEventhire's team is ready to help you all your equipment needs. Talk to one of our experienced team today as we hopefully move together towards the safe reopening of events.