Check out this blog article from easyEventhire about how much should it cost you when you need to hire tables and chairs for weddings and events.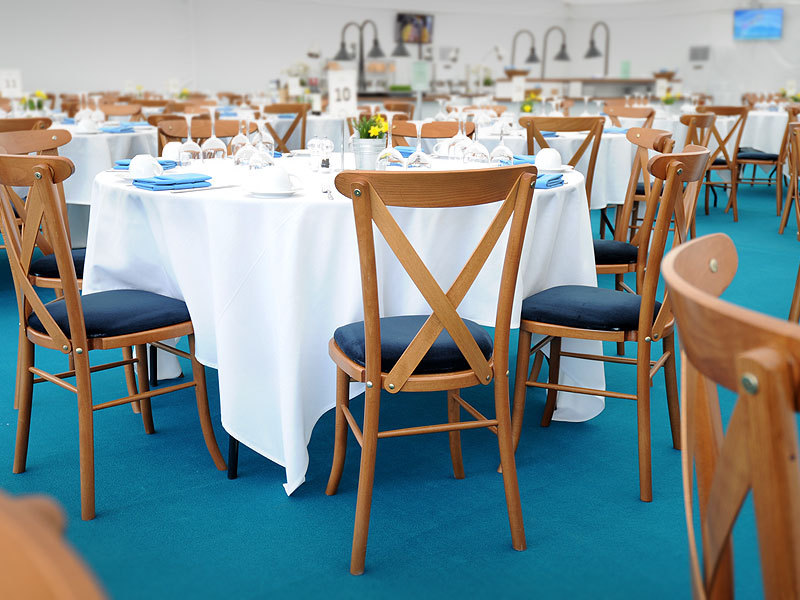 Almost all weddings and events need some form of tables and chairs to accommodate your guests. Whether you are using the tables and chairs from the venue where you are holding your event, or whether you need to hire tables and chairs to fill your event space, the need for this event furniture is undoubted.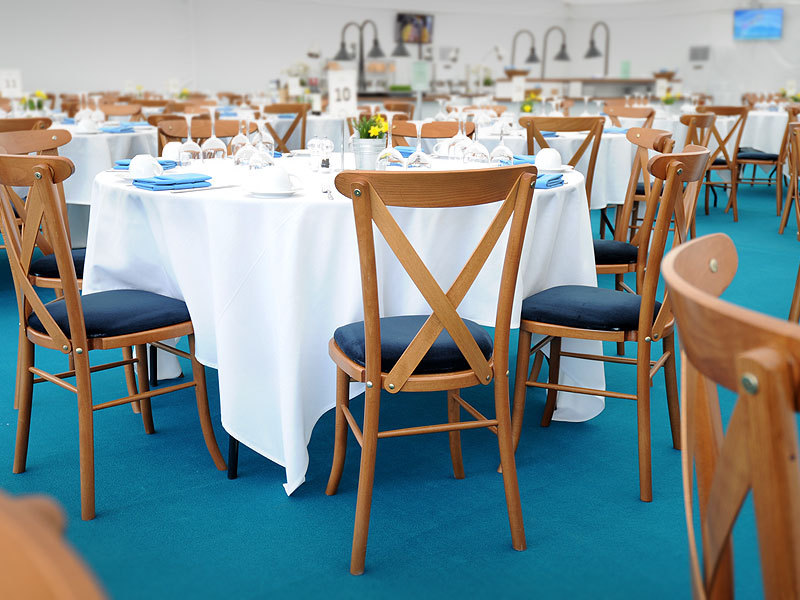 But how much of your budget should you be setting aside for event tables and chairs? In other words, how much does it cost to hire tables and chairs?
Well, the answer to this question is not as simple as you might think. It's impossible to put a value on it (though we will try) until you first establish the 3 variables involved.
Style
When you think of tables and chairs for weddings, you will straight away conjure up images of round banqueting tables, crisp white or ivory tablecloths, and limewash Chiavari chairs providing the seating around these tables. You'll also probably have a few trestle tables with matching chairs and table linen as the top table to accommodate the bride and groom. And, if this is the sort of set up you want, you can probably hire a table, tablecloth and 8 Chiavari chairs for in the region of £60 plus VAT.
However, if you're thinking of corporate events, hospitality and VIP lounges at major events, for instance, then you'll probably be looking for something different to that. Who is to say that you have to round tables with a tablecloth? There's plenty of choice out there including our Rio dining tables, for instance, with a white melamine table-top which don't need a tablecloth and so which provide a modern and contemporary finish. Match this up with 8 Rio chairs, and you have a package price in the region of £200.
There's quite a difference in price between £60 and £200 when you come to hire tables and chairs, but, that said, there's quite a difference in what you get. And, of course, there's all the options in between. Quality costs – you get what you pay for! We all know how important tight budgeting is for weddings and events, so hopefully this will give you a yardstick to help you in your financial planning!
Quantity
Of course, not only is the style of tables and chairs important, but the quantity of tables and chairs for events that you need is critical in determining the price. In the example above, we've provided you with an idea of the price for a single table with 8 chairs. It's highly unlikely, however, that you'll need just this! So, work out how many guests you are expecting and then hire tables and chairs for events accordingly.
Don't hire more than you need, as the cost of every chair counts. To give you a guide, if you're working on the typical English wedding set up at £60 per table for 8 guests, the average number of people at a UK wedding is 150. Therefore, you'd need 18 tables or so, making a total of around £1,000. When you hire tables and chairs, make sure you have enough set aside in your budget!
Location
This is one that can potentially increase your hire costs when you come to table and chair hire for weddings and events, and one to watch out for. Work with a furniture hire company that is relatively local to you. Why? Because most table and chair hire companies will charge their transport rates according to the distance between your event location and their hub. easyEventhire, for instance, has 4 regional depots, providing you with all the benefits of working with a national company but with 'local' service.
And, not only does dealing with a local company make your transport charges lower when you come to hire tables and chairs, but it also means you're likely to get a better, more proactive service in the lead up to your busy event – requirements can change at the last minute! Whether you've hired enough chairs for 200 people but some invited guests have had to drop out at the last minute, or maybe your event promotion and advertising activities have been particularly successful, and you need to hire more chairs than originally anticipated, working with a local furniture hire company will certainly reap rewards in these scenarios.
So when the time comes for you to hire tables and chairs, hopefully you'll have an idea of the sort of budget you need to set and how much it is likely to cost you. Affordable furniture hire is available right here at easyEventhire, and so we'd hope that you'd make us your first port of call and, with this in mind, we very much look forward to hearing from you soon! Don't hesitate to browse and place your secure order online 24/7 when you need to hire tables and chairs, and put your faith in the hands of the UK experts!