Read today's blog from the team at easyEventhire about how to estimate the cost of wedding furniture and more for your special day.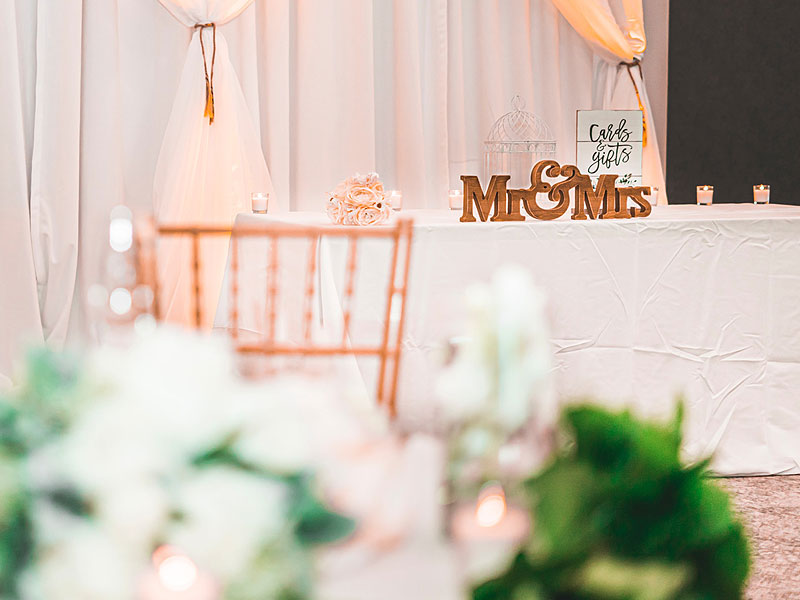 In today's blog, we're looking at how you can estimate the cost of wedding furniture. After a turbulent 18 months, 2021 saw weddings return with some vigour, with brides and grooms finally able to put their months (and, sometimes, years) of planning into action. Wedding venues were booked up, and not just at weekends. And there was plenty of work for professional catering companies around the country, which was a welcome sight indeed.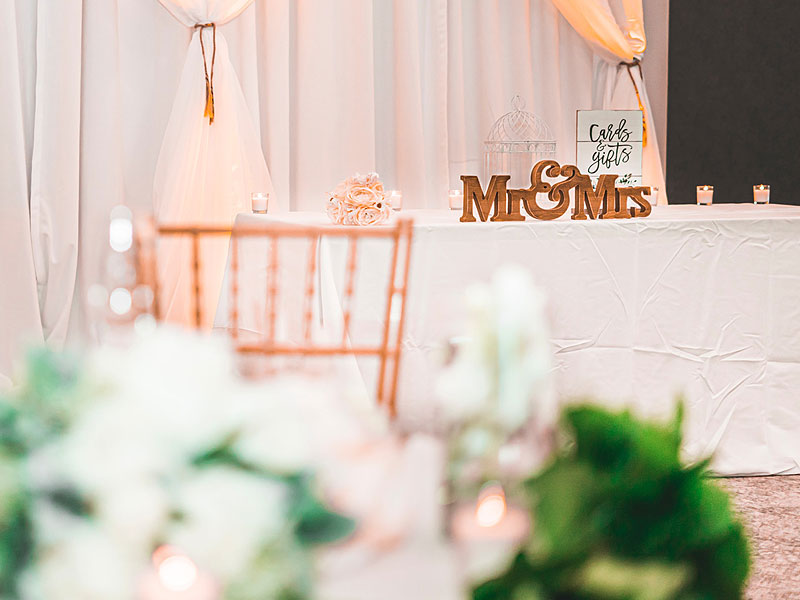 The process of planning of wedding should be one filled with joy and excitement, and hopefully doesn't become a hassle and a headache. Like anything else, it's always worth spending the time making plans, and making these plans well in advance to try and minimise the amount of last-minute dramas.
What is the cost of wedding furniture?
One of the key elements of any wedding is the budget. And you know what they say, 'look after the pennies, and the pounds will look after themselves'. And this is certainly always true when it comes to wedding budgets. It's fat too easy, in all the excitement surrounding your big day, to get carried away and, before you know it, the budget has been blown!
Wedding rings, cars, florist, the wedding cake and the dress are all examples of elements that need to be organised, all of which are WAY more exciting than your wedding furniture, which, unsurprisingly, will feature low down on most couple's requirements list and, therefore, so does the cost of wedding furniture.
If your wedding is being held at a wedding venue, then it may be the case that your tables and chairs are thrown in for you as part of the package price. However, if you're holding your wedding at a blank-canvas venue or even outside, then you'll need to get this sorted out in advance.
But how do you estimate the cost of wedding furniture?
Put simply, it's a numbers game. The more guests you have invited, the more wedding chair hire you'll need, the larger the wedding dance floor hire you'll need, and the more wedding equipment hire in general you'll need. And vice-versa, of course.
In terms of furniture rental pricing, there are lots of elements involved in determining the price such as the style of chairs and tables you choose, the location of your wedding and also whether you want a set-up service or not – all these will influence the end price.
Some estimates for the cost of wedding furniture & equipment
However, as a very rough rule of thumb, you can suppose the price of a single Chiavari wedding chair hire will be in the region of £5 (once you have factored in transport charges as well as the chair rental price), and the price of a table in the region of £10. Multiply the number of chairs by your number of guests, and you have a start point. Of course, you don't want a table per guest, and so allowing for 8 guests per table, this then allows you to calculate up. Caculating the cost of wedding furniture doesn't have to be difficult.
This is an example for wedding chair hire, which is probably the simplest. When it comes to dance floor configurations, a rule of thumb is that at any one time, you can assume that one third of your number of total guests will be dancing. Therefore, if you've got 300 guests coming to your wedding, then you'll need to hire a dance floor for 100 guests. If you check out the wedding dance floor hire configurations on easyEventhire, for instance, you'll see that there are some suggestions for these, based on your number of guests.
Ultimately, it's important that you get an idea early on of what wedding equipment hire you need, and do your research on a website such as easyEventhire which provides you with transparent pricing to help you understand the cost of wedding furniture and wedding decoration hire. Then, when the time comes, you'll have factored this into your budgeting, and be ready to order with confidence.
One final thing that is worth mentioning – if you order more than 30 days in advance, you can get a 10% discount on your equipment hire from easyEventhire…now that's worth knowing, right? That will surely help you reduce the cost of wedding furniture for you!