Today's blog from easyEventhire looks at how to choose furniture hire for fashion shows – an important sector of the UK events calendar each year.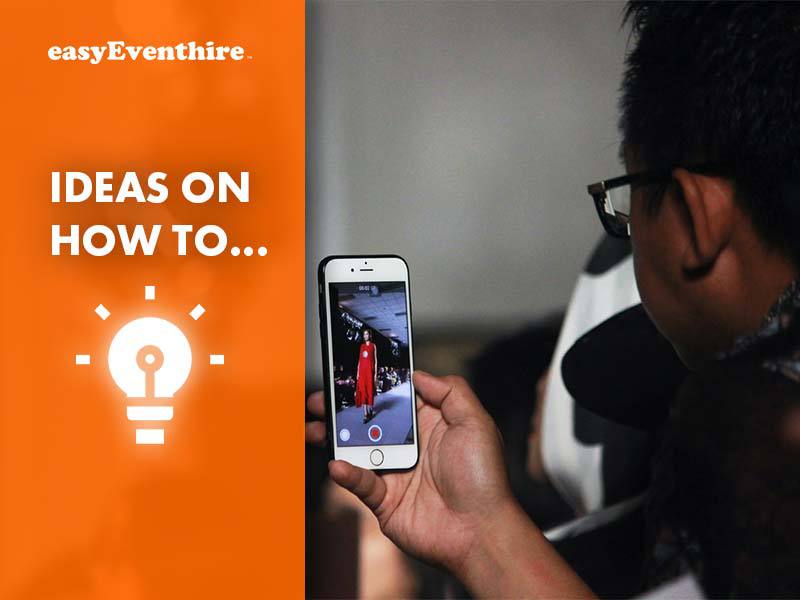 Fashion shows are key events during any clothes and accessories retailer calendar each year, and there's a whole range of fashion events that take place across the UK (and the world). The best known international fashion weeks take place in London, Paris, Milan and New York, with well-known top models showcasing the latest designer trends that are sure to be popular in high street stores for the upcoming season. But what furniture hire for fashion shows might you need?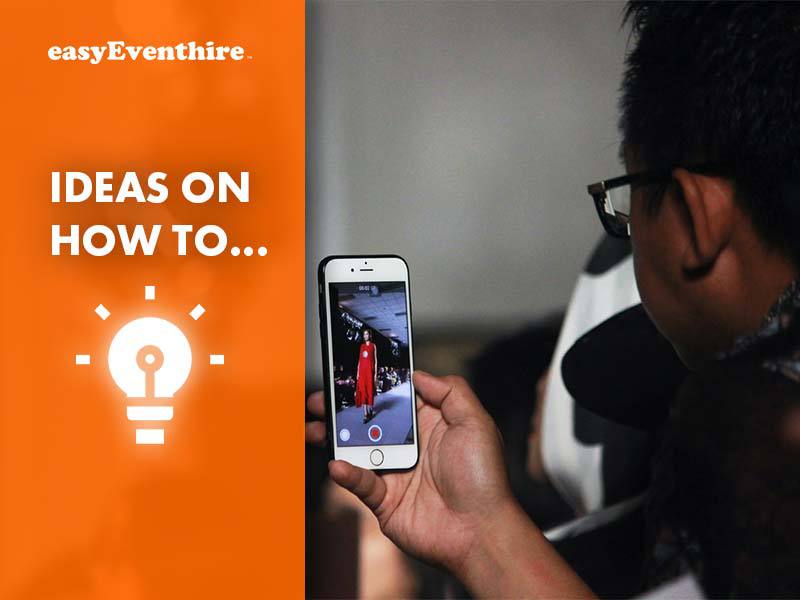 For many designers, fashion shows and events can be make or break – after all, the most prestigious shows attract media, journalists and social media influencers from around the world, who will either positively or negatively report on what they are seeing, pretty much instantly! And with retailers waiting in the wings to snap up the latest designs for the mass market, these events are well worth the event organizers investing in the best equipment to make sure their event stands out for all the right reasons.
By their very nature, fashion shows are temporary events, with the longest lasting a week but many smaller ones being just daytime or evening occasions. Held for many years at Somerset House, London Fashion Week, now circulates its locations, embracing some of the capital's finest, iconic venues, which provide wonderful backdrops for this prestigious event.
London is blessed with historic event venues which play host to many wonderful events throughout the year, of which fashion shows are just one example. Fashion show event planning in London is an exciting business!
Temporary events, therefore, usually call for temporary event furniture hire, and so check out our tips on how to choose furniture hire for fashion shows below.
Furniture hire for the main fashion event
Think of a fashion show, and immediately you think of the runway – also known as the catwalk – with chairs each side of it for the guests, celebrities, journalists and VIPs. First, as part of your furniture hire for fashion shows, you'll need the stage.
Staging is available from many UK furniture hire companies in a modular form, in that you hire panels of a certain size which fit together seamlessly to form the stage of the size and shape that you need. This is an integral part of your furniture hire for fashion shows list!
And secondly, you'll need chair hire. Of course, the venue where you are holding your fashion event, large or small, is likely to dictate the style of chair rental you need. For instance, if your fashion show is in a modern, contemporary setting, then why not hire ice chairs such as Chiavari chairs or ghost chairs like our Banquo chair, for instance. These are see-through chairs which fit in perfectly with your cutting edge, perhaps minimalist design.
Alternatively, perhaps your setting is a warehouse – something which is very on trend at the moment, with red brick walls and a rustic vibe. If this is the case, then why not check out our Tolix chairs which are available in a range of different colour options including gun metal which is the perfect for your temporary event chairs and a great asset to your furniture hire for fashion shows list.
Furniture hire for behind the scenes
So, that's the 'front of house' taken care of. Don't forget of course that your venue isn't specifically designed for holding fashion shows and so you need to ensure that your models, designers, make-up artists, hair stylists and other industry professionals are well catered for.
When it comes to backstage and dressing room furniture hire, very few furniture hire companies in the UK are able to compete with the range on offer at easyEventhire. Whether you need to hire pipe and drape to be able to section off certain areas backstage for dressing areas, hair and make-up or a temporary catering area, for instance, or even garment rails, sofas and armchairs and other rental furniture to equip your backstage zone, rest assured that you'll find it right here online.
Hospitality furniture hire
If you've ever been to a fashion show, you'll know that they are great networking events for industry professionals. A bit like professional trade shows and exhibitions are for almost any industry you can think of, a fashion show event brings together industry professionals all under the same roof. Of course, COVID-19 put paid to this last year and so many events went virtual. However, as business returns, these valuable networking opportunities will come back with a vengeance.
Always ensure that you are providing some catering and refreshments for your guests and visitors. This might be in the form of a buffet, a canapé event or simply a drinks reception for which you need to hire portable bars. Don't forget to hire poseur tables and stools as part of your furniture hire for fashion shows requirements list, as well as all the catering equipment and tableware you need to make your event the complete success you want it to be. Visualize how you want your event to look and create your fashion show event planning checklist!
Furniture hire for fashion shows from the experts!
easyEventhire is here to keep life simple and hassle-free, providing you with a great range of furniture, catering equipment and much more at affordable prices, as a one-stop-shop hire solution as part of your fashion show event planning. Work with a single supplier – it will ultimately save you time, money and effort – and put your faith in the hands of the event furniture hire UK experts at easyEventhire – we're here to help you every step of the way!