Top tips on how to organise an event and how to avoid potential pitfalls when doing so – every event planners bible!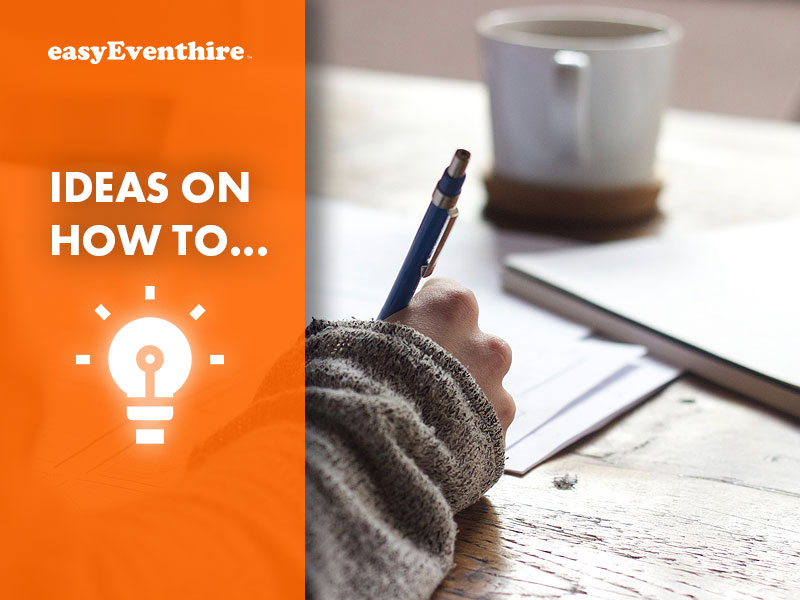 If you are organising an event as an industry professional, you are working in a competitive environment. There are lots of people like you trying to secure lucrative contracts with blue chip companies, iconic venues and other clients and – as the saying goes – you're only as good as your last event, so make sure you put everything in place to ensure a great outcome and above all, a successful event. Therefore, check out this 'how to organise an event' blog article!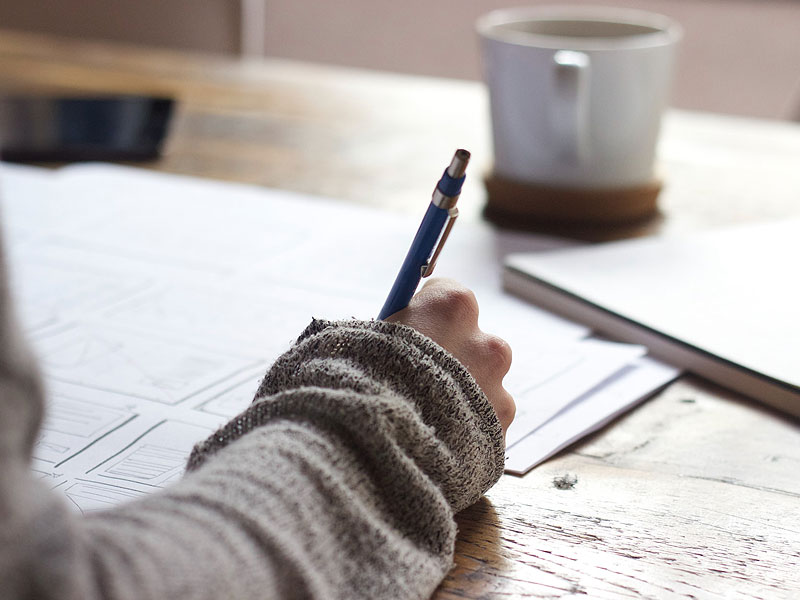 You'll also have heard the old adage of 'fail to plan, plan to fail', and this is definitely the case when it comes to planning an event. Attention to detail is all-important in successful event management and so always invest the time in the planning stages and you are sure to reap the rewards!
Ultimately, the holy grail when it comes to planning events is that everyone enjoys themselves, it is memorable and your client provides you with repeat work in the future. In today's blog here at easyEventhire we're looking at good ideas and best practice that will most certainly help you when you are event organising, as well as the potential pitfalls which could easily trip you up!
Early planning stages
The starting point when you are planning your event, consider your target audience and anticipated numbers. Who are they and what are their likely expectations? What type of event are you aiming for? Is it an awards ceremony, gala dinner or charity fundraising event, for instance. Work really closely with your client and determine what event type is going to work best here – then you can plan accordingly from here on in.
Once you've laid the foundations, it gives you a firm vision and plan on which you can build. Also, as part of your pre-event planning, pay attention to logistical factors such as event ticketing, and health and safety issues for instance. Get your management software tools up and running – the latest tech and software will be very helpful in your project management when used to its full potential. OK, as the creative, these might not be top of your priority list, but they should be.
If it's a large event, speak to your hopefully-already-existing team of contractors and subcontractors well in advance to give them the heads-up – after all, if they are seasoned professionals, they will also be busy people and so you'll need to get that date booked in ASAP. Your network of suppliers is critical for all your jobs, and even more so for those larger, most important jobs.
Also bear in mind the time of year when your planned event is taking place. Services such as furniture hire and catering products are always in demand at peak times of the hospitality season, so you'll need to book these as far in advance as possible due to the fact that the best products always hire out super-quickly! Take the example, for instance of outdoor furniture. The summer brings lots of outdoor events such as rowing regattas, carnivals, country shows and a whole host of others for which VIP lounges and hospitality areas are the norm.
Picnic benches, garden table and chair sets, barbeques and many other items of outdoor equipment hire are always highly in demand. Why not also invite your team behind the scenes into the venue for a site visit so they can check out any access restrictions, the available space and so on in advance of the build day/s – for many contractors, this is an invaluable opportunity to visualise what they have to work with and also meet some of your other team that they will be working alongside.
Two weeks before your event
If you've done your groundwork efficiently and effectively, by this point you'll be purring along, starting to finalise details for your event. Make sure you are getting a good ROI on your media channels when promoting the event, drive the visibility and advertorials on social media and get people engaging with you. The more people you can engage with in the run up to your event, the more people will share Instagram and other photos and posts during the event and post-event.
Oh, and when it comes to your list, check, check and check again. It also doesn't hurt to put a call in to your suppliers to ensure that everything is on track – a close relationship with your team is of paramount importance in the lead up to a busy event. Also, if it's an outdoor event, you might want to start checking out the long term forecast to give you an idea of what to expect!
24 hours before your event
By now, assuming everything is in place, it's now just a matter of simple co-ordination. A few courtesy calls to suppliers and maybe you're now on site for the build day. Make sure you've got all information, planning, contact names and numbers to hand on your iPad or phone – the last thing you want is to be having to find contact numbers in an emergency!
Position yourself in the middle of everything, acting as the single point of contact for everyone on site – every good project needs a boss, and you need to make it clear that that's you! Communication is key between all members of your team and having this central point of contact makes things a lot easier for everyone. Remember, problems are there to be solved – Have a contingency plan for if things aren't shaping in the way you're expecting – in other words, by all means, have a Plan A, but also ensure you have a Plan B, C & D up your sleeve just in case! And make sure your phone is charged up – you'll need it!
The day of your event
Event management is all about forethought. On the day of the event, greet and brief temporary team members in plenty of time. Don't panic, even though you might be frantically paddling below the surface. Ultimately, everyone involved with the event will want it to be a huge success and it's always amazing how many things seem to come together at the last minute.
Maybe your furniture and chair hire team will not only supply your furniture but will also set it up for you at your venue, releasing some additional time for you to concentrate on other areas that need your attention. Your role is now primarily a support and encouragement one – the way you treat your team will go a long way in determining how they work for you on the day. 
Keep a cool head and try to forecast and visualise problems before they arise – at large events, problems are inevitable but if you've thought about contingencies beforehand, these 'problems' will be more like 'small issues'.
As the start time to your event nears, take a final walk-round with key members of your event team and look around from the viewpoint of your client and their guests. Is the tableware polished, straight and in the right order on the tables? Are the napkins folded? Have the AV guys had a rehearsal? Are the welcome drinks on ice?
It's this attention that will pay off when your event starts and you can then relax, safe in the knowledge that you have done everything to the best of your ability. Depending upon the nature of your event, it might be that the client also wants you to be on-site for the duration of the event if you are coordinating everything.
If this is the case, then fade into the background and oversee everything from a general perspective. Is everything running to schedule? Is everyone's glasses being topped up? How's the queue at the bar? If it's too long, then maybe you need to get more volunteers – after all, the worst thing that can happen at a hospitality event is for there to be a long queue for a drink!
Conclusion
When all is said and done, events are there to be enjoyed. Yes, of course, by the guests, but there's also a huge amount of job satisfaction when you complete a successful event for your client. After the event, don't forget to take a few moments to consider what went well and what didn't go so well – after all, every event can be a learning experience so you can do it even better next time.
This can be said from both your own personal point of view and also by having a debrief with your client. Did it fulfil all their objectives? If it was a sponsor or client event, did your event project the best possible image or can you identify areas that could be improved next time. With the overall objective being to try to secure repeat work, it's imperative that you spend this time with your client. As you'll have gathered, attention to detail is important – never forget this as, after all, no one said that event organising is easy!
We hope that this information helps you to understand how to organise an event in the best way possible. The team here at easyEventhire are ready and able to help you at any time with your furniture hire and catering hire requirements. 
We provide a nationwide transport service directly to and from your event venue so that once you have placed your online order, you can rest easy knowing that your order is in the hands of the experts. We'll arrive on time, in the right location, with the right equipment, enabling you to concentrate on other areas of your event to make it the best it can possibly be. We very much look forward to working with you on your upcoming event.