Gala dinner can be fantastic occasions, so check out our list to help you create the perfect event!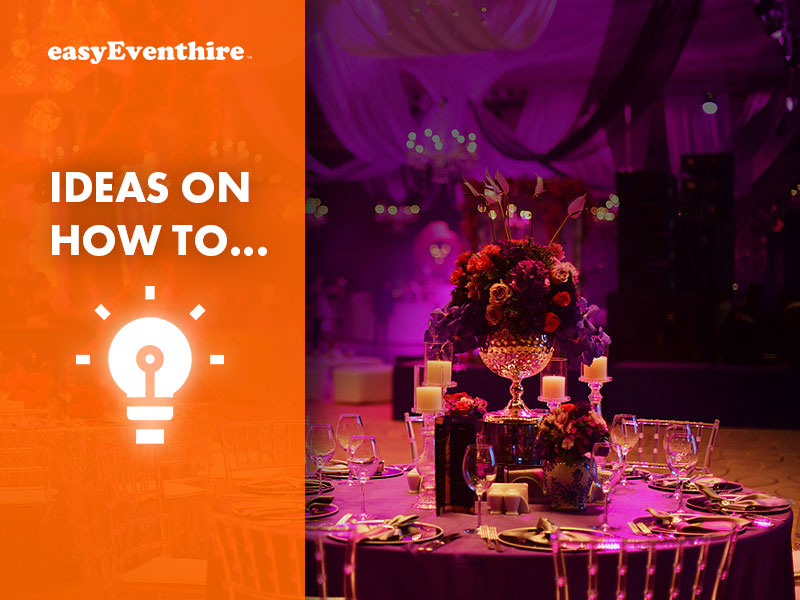 Everyone enjoys going to a gala dinner, but before we look at how to organise the perfect one, we first need to understand what is a gala dinner – and let's hope that we see the return of the classic gala dinner in the post-COVID world.
The range of gala events and dinners can be quite wide ranging, though we'd say that most follow a similar pattern. Firstly, gala events are typically held to celebrate something special or reward people. As examples, this might be to celebrate the award-winning success of a blue-chip company, a TV awards gala dinner or simply an end-of-season local rugby club ball. Charity gala dinners to raise money would also fall into this bracket.
These types of events would also naturally include the presentation of awards to certain people, whether this is the top-performing sales person in the company, the most loved actor or actress or the rugby club's player of the season.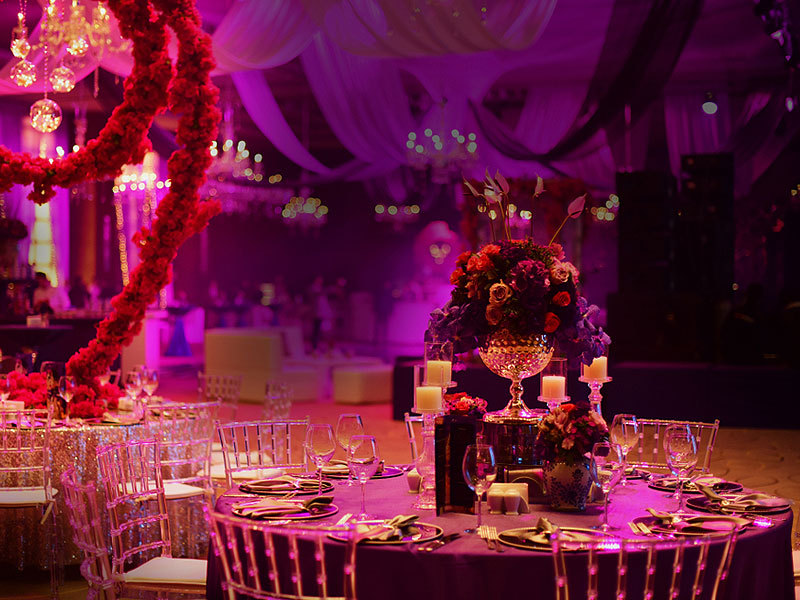 Gala dinner events tend to be large in guest numbers, often for hundreds of people, and are lavish events full of formalities. Usually, there is a dress code such as black tie (unless it is a specific themed event), there is often a sit-down 3 or 4-course meal (though smaller gala dinners can sometimes be buffet style events) and there are usually speeches and entertainment at the end of the evening. Charity galas will also hold their auctions or raffles at this point.
These types of events are very much something to look forward to in the social calendar and a huge amount of effort and coordination goes into the planning side of things.
So, now we know what a gala dinner is, how do you go about organising the perfect gala dinner?
The purpose
First and foremost, it's important to define the purpose of the gala dinner and plan accordingly. Let's take the example of the corporate dinner, for instance. What is the company celebrating? This is a great way to bring together different employees and management within your large organisation on a social yet still professional level.
Think about the timetable of events during the evening, from arrival through to departure.  What drinks will you serve upon arrival?  Who will you get to do the catering and what is on the menu, and so on.  If it's Champagne and canapés upon arrival, don't forget that the team here at easyEventhire are on hand to be able to help you out with all your glassware hire and crockery requirements.
The venue
Are you planning to hold it in an iconic London venue or in a marquee, for instance. Wherever you choose, it needs to be large enough to accommodate all your guests. Then, once decided, what about furniture hire for your venue – do they provide this or do you need to outsource it? If so, you can hire tables and chairs, dance floors, temporary bars and almost everything else you need to furnish your event from easyEventhire.
Choose from our huge range of furniture hire products online and let us take care of this side of things, enabling you to concentrate on other areas of your event to make it the best it can possibly be!
The guest list
Who is on your guest list? How many? And what about your seating plan? For corporate events, make a decision about where you are going to seat people – Remember, people will gravitate towards colleagues from their same department as they are already familiar. Do you want to seat them altogether or do you want to 'mix-and-match' from different departments to encourage cross-department relations? All these are important factors in the decision-making process.
The entertainment
No gala dinner is complete without entertainment and this is an important factor to consider especially with the more formal gala dinners. Everyone likes to let their hair down after dinner so make sure you've booked a fantastic live band, comedian or DJ (or mixture of all of these) to keep your guests entertained late into the evening. And, by the way, if you need to hire a dance floor, you can do so online with easyEventhire.
The success
Ultimately, how will the success of your event be judged? If it's a charity event, you could say that it's by the amount of money that you have raised. If it's a corporate event, then perhaps by the feedback you get from management. However, the true marker for measuring the success of a gala dinner is the look on peoples' faces during the evening. Any event planner will tell you that they can gauge the success by simply looking around the room at people interacting with others, the buzz and the positive vibe, leaving the guests feeling happy. This is what you need to be aiming for.
The event management and organisation of a gala dinner is not easy, just as is the case with any professional event production. It's all about planning and attention to detail. The more you do this, the more chance you have of success. Remember – things won't go according to plan 100% and so you need to have contingency plans in place both in the lead up to the event and during the event itself.
Work with reliable and trusted contractors on rental equipment such as lighting, entertainment, staging and other event equipment. And, when it comes to your furniture hire and catering equipment hire requirements, we hope that you will select easyEventhire as your preferred supplier. We're here to keep life easy, simple and affordable, and very much look forward to hearing from you!