Read this blog article for event professionals about how to organize a sports event on a local, regional, national or international level.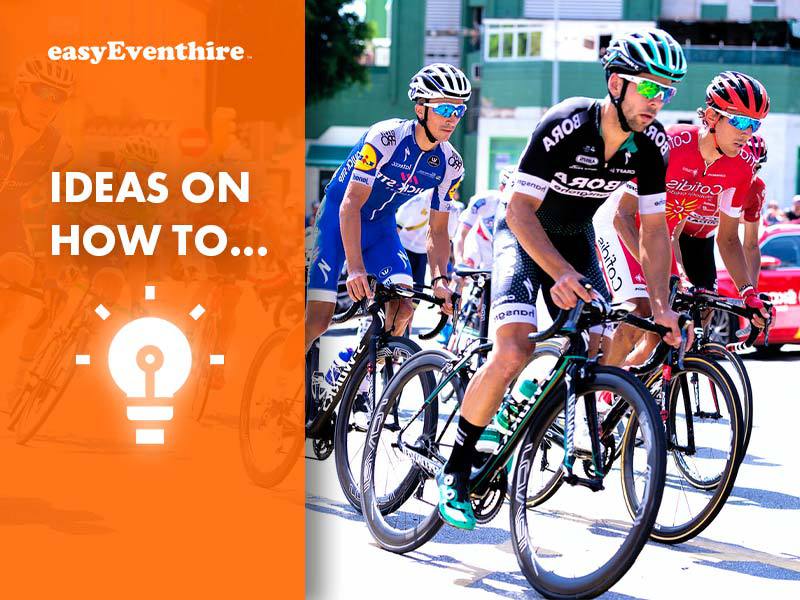 Whether you are looking to organize a sports event on a local, regional, national or even international level, the principles of it remain the same. Participants, spectators, cheering, the buzz of competition, trophies and adulation are all part of these events, regardless of the size.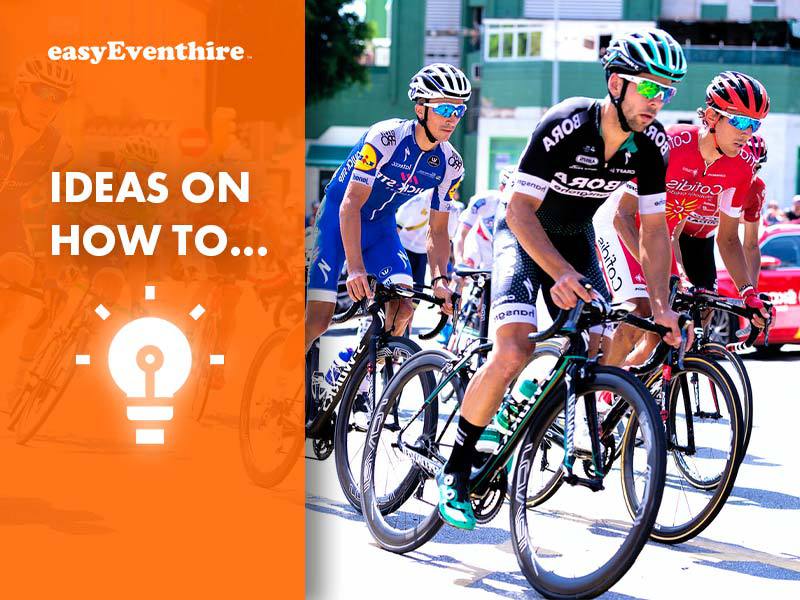 The UK is full of sports events that are organised on a temporary basis, from fun runs and 10ks through to world cycling events, rugby 7s events, internation football, rugby, tennis, golf tournaments and a whole host of others that are far too numerous to mention. In this article, let's consider a major tennis tournament, as an example.
So, as a sports event organizer, what do you need to do?
The team around you
First, when you come to organize a sports event, make sure you have the right team in place around you. There's no way that you can do everything yourself, and the larger the event, the larger the team needs to be. Whilst you may well have your own speciality, you'll need an operations manager, fixture secretary, sponsorship manager, security, social media team and many other personnel within your team to create a successful event.
Sports stars travel the world going to and from ranking events and so you'll want to ensure that yours is not the event that stays in their memory for the wrong reasons! Those sports events that are regular annual events in the UK sporting calendar have well established, experienced teams in place so that they almost run like clockwork!
Attract the best players
Once you've got your team around you to organize a sports event, then everyone can go and do their thing! You'll want to be attracting the very best talent from around the world and so there will be discussions with players and agents to ensure that they are attending. The bigger the stars you can attract, the more interest in the event there will be from media, spectators and corporate angles. This means that you'll be able to generate more revenue from ticket sales and even more from PR and sponsorship opportunities!
Pre-event build up
Depending upon the size and importance of your ranking event, players will usually arrive a couple of days in advance to get used to the playing condition and the venue. Whilst they are on site, this is an ideal opportunity to do some media and PR work for your event. Get your official photographer and videographer along with your social media team to get snapping, tweeting and posting to your online social channels.
Work with a successful PR agency in your area when you organize a sports event who can promote your event, driving traffic to your ticketing website. You might also want to take this opportunity to invite some of your key event sponsors to your venue for photoshoots with the established stars as part of their sponsorship package – just one of the many features and opportunities you could offer them.
Players facilities & lounges
With the great British weather being what it is, you can always expect rain when you organize a sports event, and if your tennis courts are outdoors, then play will need to be suspended. When this is the case, then you need to make sure that the players are well catered for. And even when there's no rain, you need to ensure that you have catering zones for the players and their support teams around them, as well as areas to relax if they just want to plug into their music or iPad between matches.
Spend time planning out these various zones behind the scenes and hire furniture accordingly. For your buffet lunch area, you might need catering hire equipment such as hot servery units, for instance, and why not also choose Rio high table hire and Rio stools for the players which provide a modern furniture look and finish for your event. This will definitely be appreciated!
VIP & hospitality areas
One of the most lucrative areas of your event revenue-wise will be in the corporate sponsorship side of things. The more prestigious your event, the more interest it will attract, and the more money you can generate from sponsorship revenue. Most events typically have one title sponsor along with a few other sponsors for particular areas within the venue. Of course, you need to make sure that you are providing value for money for your sponsors and so ensure that media coverage is maximized, and make sure you cater for them on site!
A great way to do this is with VIP and sponsor lounges which, when kitted out effectively, make great networking and socializing spaces for these key people. How about laying on a VIP lunch for which you will need furniture hire such as tables and chairs, along with linen and tableware such as crockery, cutlery and glassware. How about checking out our Tolix chairs and scaffold dining tables for something different yet still professional. In order to equip these areas in the best way possible, work with a reputable event hire company such as easyEventhire who can offer you the best range at the best prices and all backed up by the best service!
Enjoy the event!
It goes without saying that by the time the actual event comes around, you'll probably be exhausted! You'll have put yourself at the epicentre of all the plans and execution, probably leading by example, and working every hour of the day. So, you deserve to sit back and enjoy the event, though you'll probably be worrying about every element going according to schedule! But enjoy it, as tomorrow, the whole planning process to organize a sports event is likely to start all over again!