Check out our 10 tips on how to plan a Christmas party – the definitive go-to guide for any event planner!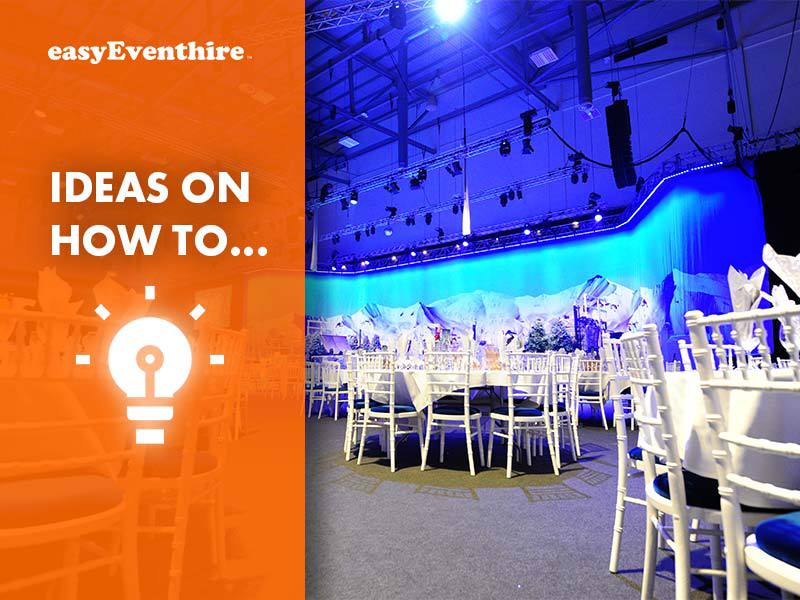 Those of you who are aficionados of Ricky Gervais' 'The Office' will know that the typical office Christmas party can be more than a little awkward. It always helps, of course, if you get on well with your work colleagues – after all, in normal times, we spend more time with our work colleagues than we do at home. Recent surveys have shown that UK companies collectively spend around £1billion each year on festive fun for their employees, which works out to be around £50 per person. Not bad!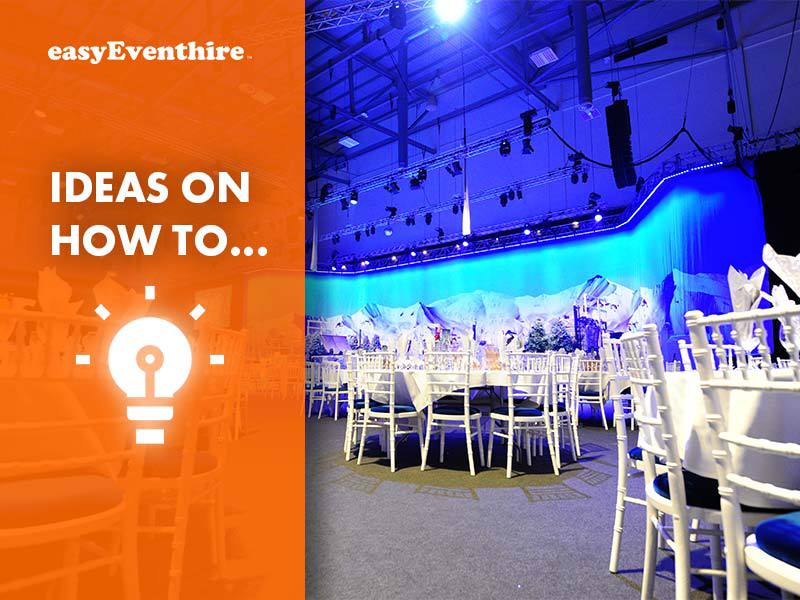 However, this depends upon where you are, with firms in the City of London spending most, but those in Northern Ireland, for instance, typically spending the least, with all other locations in between. Suffice to say that it's likely that the employer is more likely to be generous if the company has enjoyed a successful, profitable year…and the best way to achieve this is by its employees working hard and going the extra mile. Most would say, therefore that they deserve it!
Of course, office Christmas parties have come a long way in recent years. Typically, they no longer go down the route of actually taking place in the office (as David Brent's was) with a finger buffet. Companies are getting much more creative with this Christmas parties and how they can reward their loyal employees, with a whole host of Christmas party ideas available to choose from. You never know, this year your company might be treating you to a Thames river boat cruise with canapés, or maybe a cocktail mixologist masterclass.
That said, the favourite Christmas party follows a tried and tested formula. It involves dinner, drinks and entertainment.
Many large venues around the UK capitalize on the need to lay on big Christmas parties and use their event spaces that can often hold thousands of guests to lay on spectacular Christmas events. How this works is that the venue will create the package and then sell table packages to lots of different companies who will be a single table for a small organization through to multiple tables for larger companies. On the night itself, this means that guests can mix with some people they know and others that they don't, keeping things fresh and adding to the exciting atmosphere.
If you are an event organizer considering how to plan a Christmas party, then why not read our 10 tips below!
Consider the previous year's feedback
Did you organize and plan a Christmas party last year? If so, how did it go? What was the feedback from your guests? Whilst we all like to think everything was perfect, the reality is more likely to be that there were some areas that you could have improved upon. Social media is a great way to not only communicate messages out but also to receive feedback from people who attending your event. In the early stages of planning your Christmas party, how about putting an online poll out there on Facebook or Instagram, for instance, and getting a feel for what people would like this year.
This is a great way of engaging with potential clients and certainly makes it look as though you are listening to them. Whether it's to do with the theme, catering ideas, entertainment or ticket prices, float some ideas out there and see what comes back. You might find that this goes completely against what you had set in your own mind, so make sure you take note – there's no point in doing this exercise if you're not going to take on board the feedback. Listening is good!
Set a date
Once you've got it clear in your own mind what's important for this year's Christmas party, then you need to set a date. Unlike other events that you might be scheduling across the year, this is going to be a pretty simple one. If it's a single-date occasion, then most people will be well and truly in the Christmas party spirit in the 2-week lead up period to the 25th December.
That said, it's probably best to avoid holding it the final weekend prior to the 25th as many people will have finished work by this point and will wanting to either get away or spending some down-time at home with their family, for instance. Therefore, if you aim anywhere around 15th-20th December, this should be a good bet.
Many large venues, however, hold their Christmas parties across several weekends all throughout the month of December. Somewhere like the Ricoh Arena in Coventry, for instance, and the iconic Tower of London are synonymous with Christmas party nights in their respective areas. By holding several Christmas party nights such as these, it means that you can maximize your revenues for these events.
And needless to say that it gets easier the more you do! Of course, you can set out with all the best intentions of dates, but you're then wholly reliant on ticket sales to ensure that these nights are sold out – after all, there's nothing worse than going to a Christmas party event with no atmosphere.
Arrange a venue
We've put a venue in here even though we realize that many people reading this will already have their own venue where they are planning to hold their Christmas party night or nights. Of course, if this is the case, then make sure that you haven't got any double-booked in the calendar! And if you're still trying to find a venue, you might want to have also sorted this out at the same time as setting a date for your Christmas party event!
Suffice to say that you need to be looking at not only the main exhibition lounge of venue space where you are planning to hold the main event, but also check out car parking facilities, on-site accommodation and so on – all things that need consideration when planning a Christmas party.
Decide on a theme
Now that you've listed to feedback and ideas, and sorted your date and venue, it's time to set your theme. It's the lead up to Christmas and so it should be a glitzy and glamorous affair! Whilst winter wonderland and alpine-themed events are obvious choices for your themed Christmas party, there's nothing to say that it HAS to be one of these.
Why not go for a swanky James Bond 007-themed occasion, making it a black-tie formal dining event. Or maybe a Great Gatsby 1920s theme with Christmas twist. The world really is your oyster when it comes to Christmas party night themes. If you've done your research well, you will have already got some feedback on what people are hoping to see at your event and so why not use one of these as a good start.
Set your budget
With everything set, it's time to set your budget. Let's face it, one of the main reasons you are organizing this Christmas party event is because it will make your venue money. It needs to be profitable, otherwise it wouldn't be worth doing. Everything costs money, so the more creative, elaborate and lavish your Christmas party, the more it will cost you.
Do your calculations (an excel spreadsheet will help you do this), and work out your break even costs, based on different numbers of guests. Then, as you start to bring together different elements of your event, you can add the costs into your spreadsheet to help you keep track. Your budget forms the basis of everything you do, and you should be 100% familiar with it…at all times!
Liaise with suppliers
If you're an event professional at a large venue that regularly puts on events then the chances are that you'll already have a team of trusted suppliers who you work with throughout the year. You'll need to liaise with your suppliers who will transform your often empty, vacant space into a Christmas wonderland.
This might be you needing rent furniture such as tables and chairs, dance floors, mobile bars and event decor through to the AV and lighting, DJ, Christmas party decorations, outdoor Christmas light show equipment hire and other Christmas party equipment hire.
And don't forget the Christmas catering equipment hire for your teams behind the scenes – refrigeration, cookers and hot cupboards are all essential pieces of heavy-duty kitchen catering equipment that are essential for any temporary catering event. Whatever you need, always start those discussions as soon as possible, and it's always worth holding a meeting of the suppliers that you have selected on site – after all, a site visit will help your suppliers visualize the set-up within your space.
Decide on your package & entertainment
One of the main costs of your evening, along with the catering, will be the entertainment. The chances are that you will need to outsource this. So, if it's a 'Greatest Showman' themed Christmas event, you'll certainly need some performers. Likewise, if it's a James Bond themed event, you might want to hire some celebrity doppelgängers who look like James Bonds, past and present, and you'll certainly want to hire some croupiers for the roulette wheels! Also have a think about what meal you are going to serve.
Typically, the ticket price will include a 3-course meal. You need to have a sit down with your catering teams to ascertain what courses they are going to be able to serve to large amounts of people in a short amount of time. And this will also need to be budgeted for…so time for your spreadsheet again!
Sell tickets!
Now everything is arranged for your event, it's all systems GO on the ticket selling front! Get your social media channels working for you, run some competitions in the press and on local radio stations, for instance. The success or failure of your Christmas party event is wholly dependent upon your sales team smashing their targets. The best sales people work with targets, so incentivize them to hit these weekly targets with a special cash bonus, for instance – it never ceases to amaze how much this helps!
Create the social buzz
So, now you've got everything in place and organized, and ticket sales are flooding in, it's definitely NOT the time to be kicking back and resting on your laurels. Create a real social buzz and engage with your ticket holders so that by the time your event comes round in the calendar, the anticipation is spellbinding! If you've done this right, the atmosphere at your Christmas party will be electric and will go down as one of the best parties ever at your venue!
Enjoy the event & relax!
And last but by no means least, in the evening or evenings of your event, it's important to remember to enjoy the occasion. This is the culmination of months of hard work from you so, yes, now you can relax and enjoy the ambience! Does your Christmas decoration hire look the part? How is the food? Is everyone having a good time? Take a look around and lap it all up – this will help you formulate your plan for next year!
Hopefully these 10 tips will help you in your quest to plan the perfect Christmas party. Rest assured that if you are looking for a trusted partner when it comes to Christmas furniture hire, dance floor hire, mobile bar hire and other Christmas party equipment hire, you can count on the team here at easyEventhire to assist you with all your requirements.
With our expert, proactive approach, our team is always on hand to help you in whatever way we can and provide you with a seamless hire experience so that you can concentrate on other areas of your event, safe in the knowledge that your event furniture hire and more is in the hands of the experts. Visit us today – you won't be disappointed!