Read today's blog about whether you should buy or hire furniture for wedding, with advice from the experts at easyEventhire!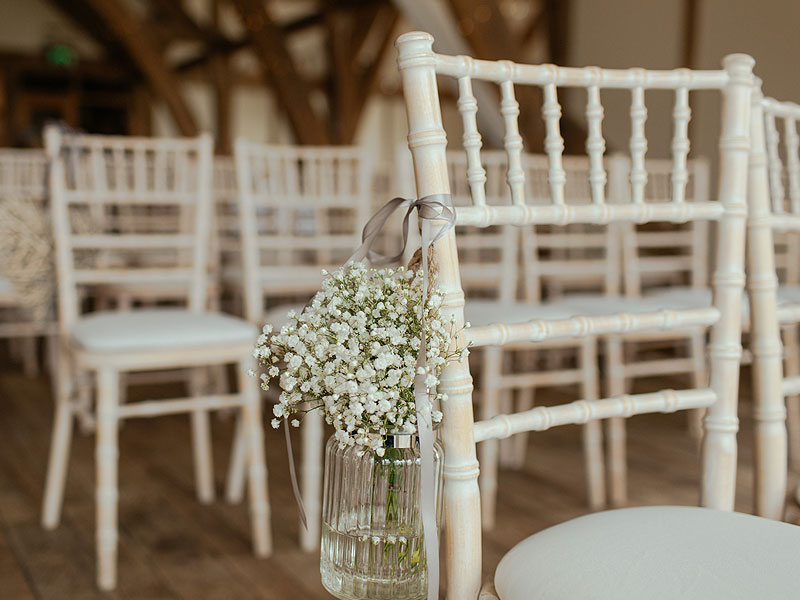 If you're a bride and groom reading this, and you are at the start of your wedding planning journey, then the information below may well come in really handy! Today, we're looking at whether it is cheaper to buy or hire furniture for wedding.
For those of us that work in this sector, the answer to this question, but we'll come to that at the end, after we've put forward a number of different considerations so that you can make up your own mind.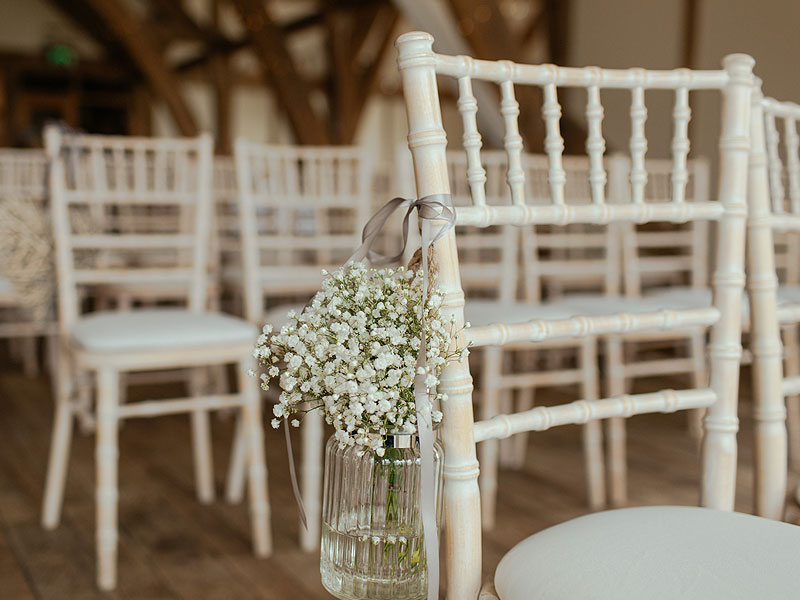 First and foremost, though, it's worth considering that your wedding furniture may already be sorted as part of the wedding package you have bought with your wedding venue. In other words, for the price you have paid, they may well be supplying the tables and chairs, and other furniture for wedding and equipment that you might need. If that's the case, then great!
However, it might be that you are planning a wedding in an event 'space' – a blank canvas if you like, that you need to furnish and kit out with all the various elements of a wedding, from the chairs and tables through to the mobile bar, the dance floor, the wedding decor and so on.
And, as a result, you might now be wondering whether you should buy or hire furniture for wedding. Let's take a look. In reality, hire furniture for wedding has never been easier…
Cost
Let's assume, for argument's sake, that you need to seat 100 guests at your wedding breakfast. And, again, let's assume that this is 10 round tables of 10 guests, making 100 chairs. If you were to physically buy 10 tables and 100 Chiavari chairs, for instance, this would be a bill of many thousands of pounds. Have you got this sort of money to outlay? Or might this be better spent on other areas of your wedding budget? Suffice to say that hiring this equipment would be hundreds, not thousands. If you were to hire furniture for wedding, therefore, this would be considerably cheaper.
Disposal
Let's assume that you did decide to buy wedding furniture and not hire it. You've then got to dispose of it. OK, so we live in a word of online auction sites such as eBay, for example. However, there's the hassle of listing it, and you're certainly not going to recoup the money that you out laid, so you will make a loss on this.
Storage of hire furniture for wedding
Let's assume that despite both of the above, you decided to buy furniture and not hire furniture for wedding. You then have the added problem of storage. Ten tables and 100 Chiavari chairs take up a lot of storage room. And storage costs, usually by the square metre. Have you factored this into your costings?
By their very nature, weddings are one-off events. They are very temporary! This one-off nature means that it makes no sense to buy furniture for weddings as it will cost you time, money and effort. Of course, if you are an event planner who is holding a regular event annually, for instance, there might be a case for buying furniture – however, even that's not always the case. That is why hiring furniture for weddings and events is so popular in the UK – it's the most affordable, most easy and most hassle-free solution when it comes to furniture for events.
So, hopefully, you've now made your mind up about whether to buy or hire furniture for wedding. Of course, naturally we're biased when it comes to this subject, but we'd like to think that the points above make a more-than-compelling argument.
When you come to hire furniture for wedding – whether it's traditional wedding furniture hire or luxury wedding furniture hire – don't hesitate to browse our complete range of wedding furniture rental here online at easyEventhire. From the classic Chiavari wedding chair and cross back wedding chairs, through to round banqueting tables, top tables, lounge furniture for wedding receptions and even wedding cake tables, we have everything you could possibly need.
Place your secure order online 24/7 for wedding lounge furniture and much more, and put your faith in the hands of the experts here at easyEventhire. And don't forget, when you hire more than 30 days in advance, you can save 10% on the value of your equipment hire.
We look forward to working with you soon on your special wedding day when it comes to hire furniture for wedding.