Today's blog from the team at easyEventhire looks at what Christmas party equipment hire you might need this year for your arena Christmas party nights!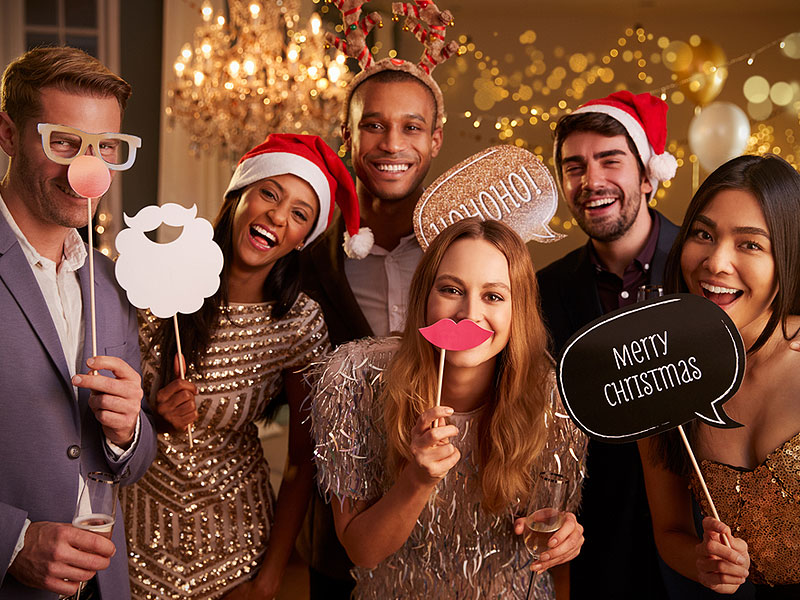 In today's blog, we're taking a look at large Christmas party equipment hire. Christmas is a time for letting our hair down and enjoying the festivities with friends, family and colleagues. There's also a tradition here in the UK of the office Christmas party. OK, so things have come on since Ricky Gervais' 'The Office' that was deliberately stereotypical back in the 90s.
Today, large corporations and organisations go the extra mile in rewarding employees at Christmas time for the year just gone, thanking them for their efforts and service. What form this Christmas party takes is very much down to the size and ethos of the company, and for the purposes of today's blog, we're looking at large arena Christmas parties, at which small to medium-sized organisations will 'buy' several tables of 10 guests, for instance, so that their employees can enjoy a Christmas party with others. This is where large Christmas party equipment hire comes into its own!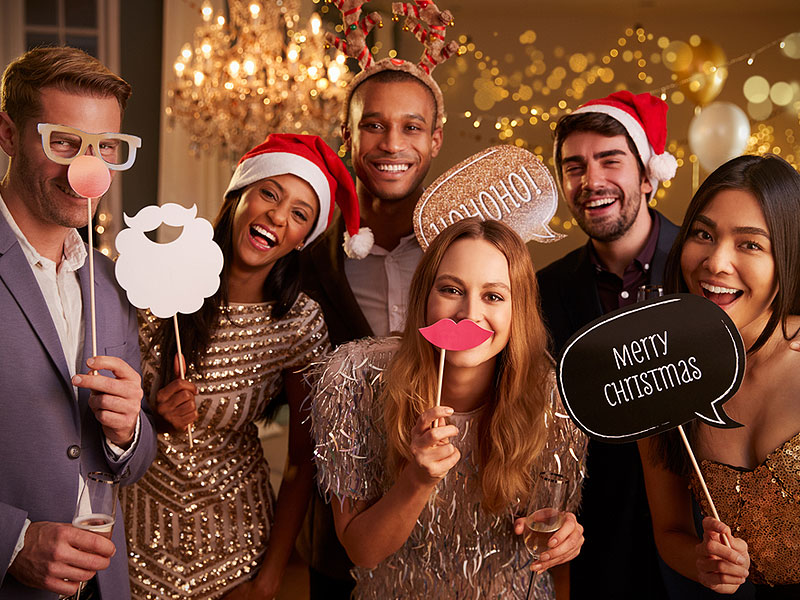 These large scale Christmas parties take place the length and breadth of the country, with two examples being the Coventry Building Society Arena in Coventry and Stadium MK in Milton Keynes. Both of these run Christmas party nights every weekend through December in the run up to Christmas, on both nights of these weekends – the Friday and Saturday. There are plenty of others as well.
These venues are 'blank canvas' event spaces, and are used for a multitude of different event types at other times of the year, including exhibitions and trade shows, sports event hospitality lounges, and many others. In December, however, they are given over to revellers from companies across the region who want to celebrate in style!
Large Christmas party equipment hire for these venues, therefore, is required in large quantities. Imagine if you've got an event space and need to kit it out for a Christmas party – where do you start?
Christmas table and chair hire
When it comes to Christmas party equipment hire, let's start with the basics. Have a think about the capacity of your venue when it has round tables and banqueting chairs set up. It's often between one and two thousands for these types of venues – and two thousand people at a time for a dining event is a lot! Of course, banqueting tables are available in a whole host of sizes and so work with your sales team to determine what size is going to work best – in other words, from experience, what is the most popular package at Christmas for company nights out?
When it comes to chairs, choose from the classic Chiavari chairs or Napoleon chairs, for instance. Why? Because these chairs provide you with a stylish look and are affordable. Even better, if it's a themed Christmas party such as a winter wonderland or 'Greatest Showman', for instance, you can choose your seat pad colour to tie in with this theme – every little detail counts! Table and chair hire, therefore, is an essential part of your Christmas party equipment hire list.
Linen & tableware hire
So, your tables and chairs are decided, as well as the maximum capacity of your venue. Now it's time to add to your Christmas party equipment hire list for other elements to help bring it all together.
Firstly, hire event linen in the form of tablecloths and napkins, where again you can choose the colour in keeping with your Christmas party theme, decor and event styling. At the same time, you'll need to hire tableware such as crockery, glassware and cutlery.
But what you need when it comes to this will be dependent upon the food courses you are serving, and so work closely with your catering team to decide on the menu. If it's a soup starter, then obviously you'll need to hire soup spoons instead of a starter knife and fork. Likewise, if it's a cheesecake dessert, then a dessert knife and fork is more suitable than a dessert spoon.
Once you've decided on the menu, you can then choose your tableware, all of which is usually available from leading event hire companies such as easyEventhire in large quantities and in a variety of ranges and at various price points to suit all tastes and budgets. Stainless steel cutlery is the standard in the industry, though luxury cutlery, crockery and glassware are all available. Remember, though, that this is mass catering, not a fine dining event. We all have budgets when it comes to organising events, and so don't choose equipment that is going to bust the budget!
At the same time, what about Christmas party equipment hire to go in the middle of your banqueting tables, which might include salt and pepper pots, butter dishes, wine buckets, table number stands and other equipment, that perhaps isn't immediately obvious, but important nonetheless.
Mobile bars and dance floor hire
Remember, these venues are often blank canvas spaces and so you'll need to hire temporary event bars as well as the customary dance floor – after all, everyone likes a boogie at Christmas! Dance floor hire from easyEventhire, for instance, is available in different styles, and comes as modular panels which simply lock into position without the need for screws or tools. They have to be laid on a hard, flat surface! These are essentials when it comes to your Christmas party equipment hire list!
Poseur table and stool hire
To complete the look of your bar area, why not hire poseur tables and stools. Poseur tables are elbow height tables at which guests can either stand or sit on a stool at the table – the classic bar look!
Sofa and armchair hire
To complete your look, don't forget to hire lounge furniture in the form of sofas and armchairs to give your guests a break-out area where they can relax and get away for a period of time from the noise and excitement of the main Christmas party event!
Of course, there's plenty of other Christmas party equipment hire items that could well be of use to you – we haven't even mentioned lockers and coat rails for the temporary cloakroom, or retractable barrier hire to help with your queue management in the entrance foyer – after all, there will be a huge volume of guests arriving pretty much at the same time, and so you need to be efficient, effective and streamlined!
Whatever Christmas party equipment hire you need this year, don't forget that the team here at easyEventhire has a wealth of experience in this field and are here to provide you with a seamless hire service from start to finish.
Browse our website and place your secure order 24/7 from the comfort of your own home, safe in the knowledge that you are putting your faith in the hands of the experts. And don't forget, you can save 10% on your Christmas party equipment hire when you place your order more than 30 days in advance – look at this as an early Christmas present, from us to you!