Today's blog from the team at easyEventhire looks at the importance of choosing the best luxury tableware rental for events, parties & special occasions.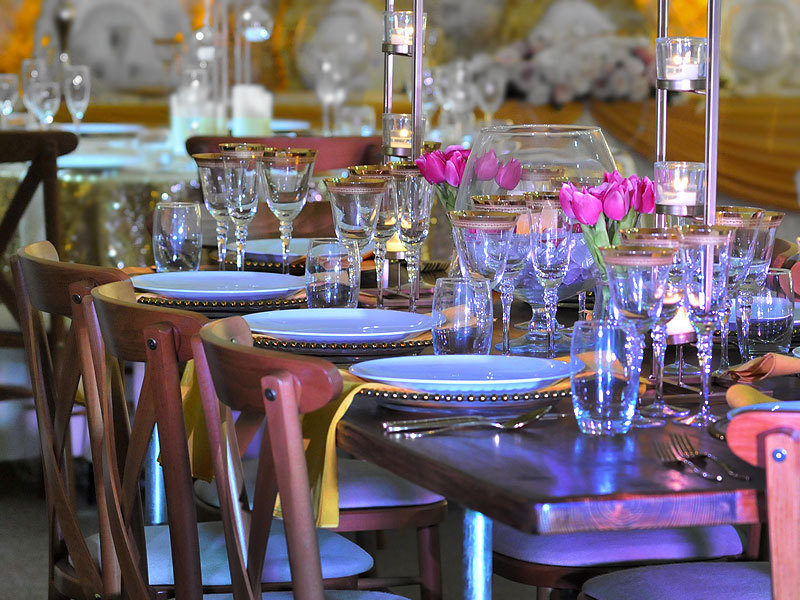 So, you've sorted your venue, your guest list, the event decor and entertainment. You might think you're almost there…and you'd be right. However, one element that must not be overlooked is luxury tableware rental for events.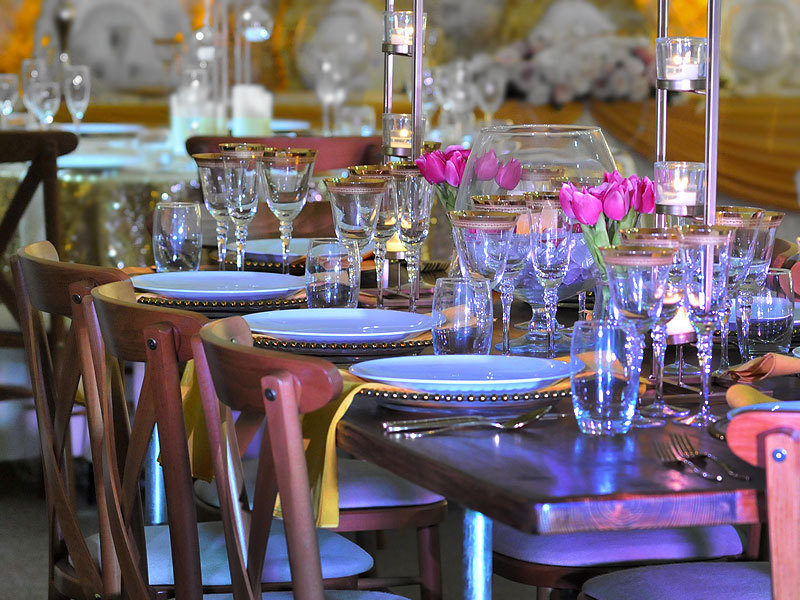 The success of an event is determined by the interaction of ALL the elements of your event planning, and so it's crucial that you pay attention to detail to every part, which will ultimately pay dividends in the final look. Whatever your event, whether it's a Christmas party, wedding reception, gala dinner, awards ceremony or other, failing to plan is planning to fail!
How important is tableware hire?
Tableware is one of these elements that probably won't be at the top of your event equipment hire list, but is one that requires some forethought nonetheless. Of course, much is dependent upon the type of event and the available budget. For instance, is it a mass-catering event for hundreds or thousands of covers where you simply need an affordable cutlery range, for instance? Or maybe it's a fine dining experience, where your guests are paying a large amount of money to attend, and so you need to ensure that you hire premium cutlery and glassware, for example?
Luxury tableware rental for events is important because your guests see it close up. It's not the same as a banner hanging from the ceiling, or a 6ft LOVE letter sign in the corner, which is there to provide decor rather than being 'used' by your guests. No, tableware has to be spot on in terms of quality.
By quality tableware, we mean that cutlery has to be looking like new, and polished to within an inch of its life. Glassware has to be clean and lipstick-mark free. Crockery has to be modern and free of cracks, chips or blemishes.
Luxury tableware rental for events is simple!
The only way to achieve this is by working with a tableware hire company that pays as much attention to detail as you do. This comes from using professional, industrial washing machines which are designed specifically for the purpose of washing crockery, cutlery and glassware, and then by having a team that thoroughly checks the quality in between hires. Welcome to easyEventhire.
Of course, luxury tableware rental for events and occasions does cost more than standard tableware, and that's why you'll find something for everyone on our website. It's not just standard stainless steel cutlery that we offer, but premium gold cutlery options, for instance. Also, it's not just standard wine and Champagne glasses that we offer, but gold and silver rimmed glassware as well as modern style glass hire ranges which are very much in demand. And finally, it's not just standard plain white crockery ranges we offer, so check out our textured and patterned crockery rental ranges which are popular with professional caterers up and down the country.
The finish you can achieve when it comes to luxury tableware rental for events, big parties and occasions is second to none. Does it cost a bit more? Yes, of course it does, but 'you get what you pay for'. Most event professionals will testify to this, and will have no problem trading up when it comes to the best event tableware.
And remember, people eat with their eyes first and foremost – that is to say that when the food comes to the table, if it is presented in an attractive and engaging way, then the chances are that it will taste divine, so choose your event crockery carefully!
Whatever luxury tableware rental for events you are looking for, rest assured that the team here at easyEventhire are ready to deliver. Our expert team will provide you with a seamless hire experience from start to finish. So, don't hesitate to browse our website and place your secure order 24/7 with the nationwide experts. And one final thing – don't forget that if you place your order more than 30 days in advance, you can enjoy a 10% discount. Now, surely that's worth knowing!