Check out today's blog from the easyEventhire team about quality tableware for events.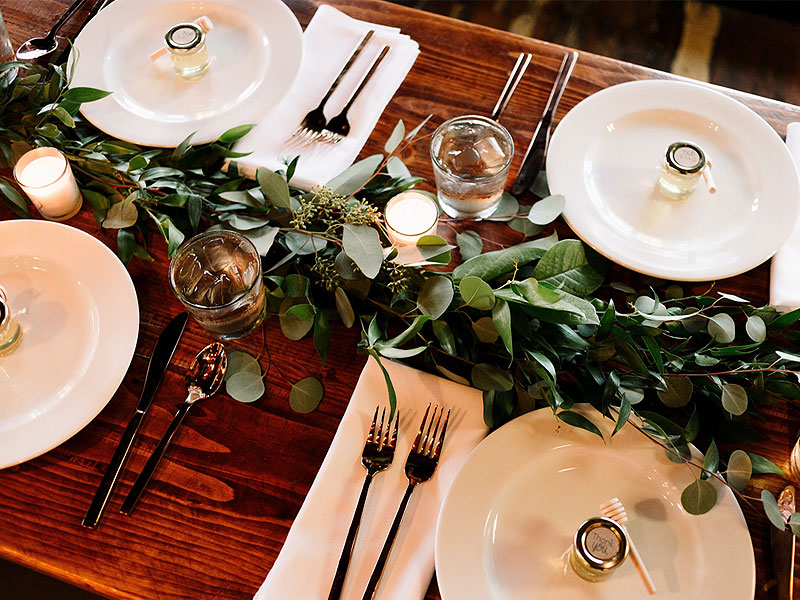 In today's blog, we're taking a look at the importance of using quality tableware for your event tables. Not only does it provide a timeless finish, but – maybe without realising it – it is perhaps one of the most important elements of your event to get right!
Whatever your event, it's critical that you choose good quality tableware, and we'll come onto this shortly. That said, we realise that for many, tableware comes way down the list of priorities that you have to organise.
For a wedding, you've got to sort the cars, flowers, venue, catering, dress, cake and much more. For a corporate event, you've got to sort the venue, the guest list, the entertainment and make sure everything is branded up in and around the venue!
So, you can be forgiven for leaving tableware until the last minute – we get it!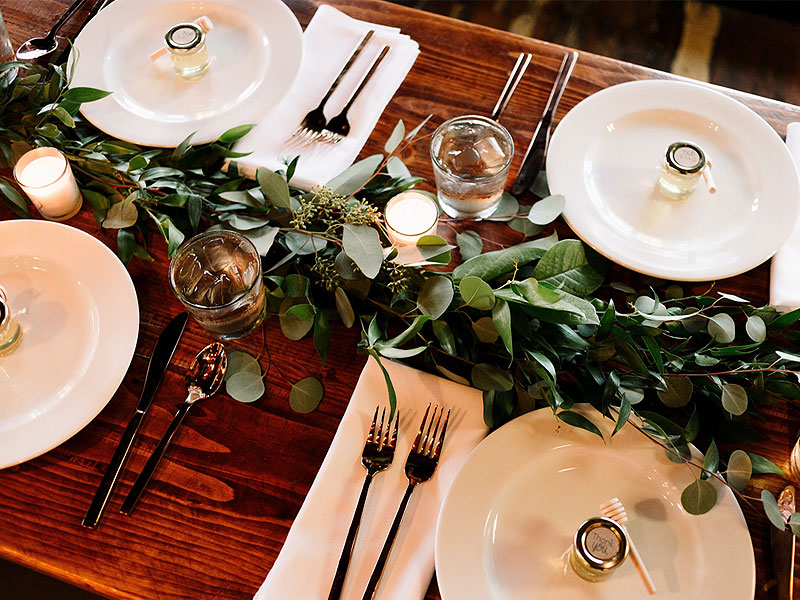 Before we go any further, by tableware, we mean crockery, cutlery and glassware. In other words, you've sorted your tables and chairs along with the linen hire such as tablecloths, napkins and table runners, and now you're looking to accessorise your event tables with individual place settings.
Unlike a few years ago when the UK tableware hire market was, essentially, quite dull, the amount of choice in today's market is outstanding. No longer are you confined to selecting plain white china and standard wine glasses if you don't want to.
There's a world of choice out there, so why not look for coloured glassware such as water glasses, patterned wine and Champagne flutes, and cocktail glasses in all different styles. There's no need to settle for stainless steel cutlery when you can choose gold cutlery or copper cutlery, for instance. And why not check out glass charger plates, coloured textured plates and bowls and even stoneware plates instead of plain white crockery. The market is now worlds apart from where it was!
But just why do we think that hiring quality tableware is so important, and what should you be looking out for when deciding where to hire quality tableware from?
Dare to be different
What do guests expect when they come into an event venue for a dining experience? The chances are that they probably expect some white crockery, stainless steel cutlery and standard wine glasses and Champagne flutes. That's because that's the most affordable and, therefore, that's what many catering companies and event venues will use and, as we've already said, it's the most available in the UK, especially for mass-catering events in volume.
So, why not choose top quality tableware with a difference and think outside-the-box. Are to be different! Yes, the better the quality tableware, the more expensive it will be to hire, but not by much. It's the points of difference at an event that make it more memorable. And, let's face it, standing out from the crowd is really important in today's competitive market.
Matching quality tableware creates the WOW factor
Obviously, your top quality tableware needs to match. And you'll only find top quality tableware available from the leading event hire companies such as easyEventhire here in the UK. Yes, the vast majority of event equipment hire companies will have standard, affordable tableware available in huge quantities….but that's not what you're looking for! Matching tableware really does create the WOW factor, especially when you've gone down the route of choosing tableware hire products that are different to the norm.
Clients see it up close!
There are very few items at an event that a guest or client uses so intimately. They eat from plates and cutlery, and drink from glasses. Therefore, it is incredibly important that your tableware is clean, unblemished and polished, so that there are no complaints. Believe us, you are judged upon the quality of your tableware like nothing else.
It's not like some event decor pieces that you have around the venue that can be slightly dented, for instance – these imperfections are unlikely to be seen being as they are not viewed close up and, in any case, it's likely to be dark for your evening event! You can count on the quality of your tableware being commented on….if it's not up to scratch (pardon the pun).
Do all event tableware hire companies offer these quality tableware hire ranges in large quanities? They certainly do not. Do all event hire companies ensure that you are going to receive top quality tableware right first time? Clean, polished and ready for tables upon arrival? No. So, how do you choose?
Check out easyEventhire and you'll find that for a start, we offer a nationwide service for tableware. This means that although we are a national company, you can enjoy a local service, being as we have regional distribution centres around the country, from where we deliver and collect, or you can self-collect and return if you wish.
Secondly, all our tableware is machine washed, thoroughly checked and reliably counted in between hires to ensure a seamless hire experience to our clients.
Thirdly, we invest heavily in new products, in line with current trends and what the market is demanding. This means that there is a wealth of choice for our clients.
Fourthly, we have ample numbers of quality tableware in stock, so that we can service multiple events nationwide at the same time.
And fifthly, and finally, our prices when it comes to quality tableware rental for events are second to none. We are proud to work with clients all around the country, helping them to produce magical events, whilst also helping them to bring in their events on or below budget.
The morale of the story, therefore, is to check out the quality tableware range available to hire online here at easyEventhire. Browse and place your secure order 24/7, safe in the knowledge that you are putting your faith in the hands of the tableware hire experts nationwide. And remember, book your hire equipment more than 30 days in advance, and enjoy a 10% discount!