Today's blog looks at how you can rent the best outdoor event furniture for the upcoming season from easyEventhire.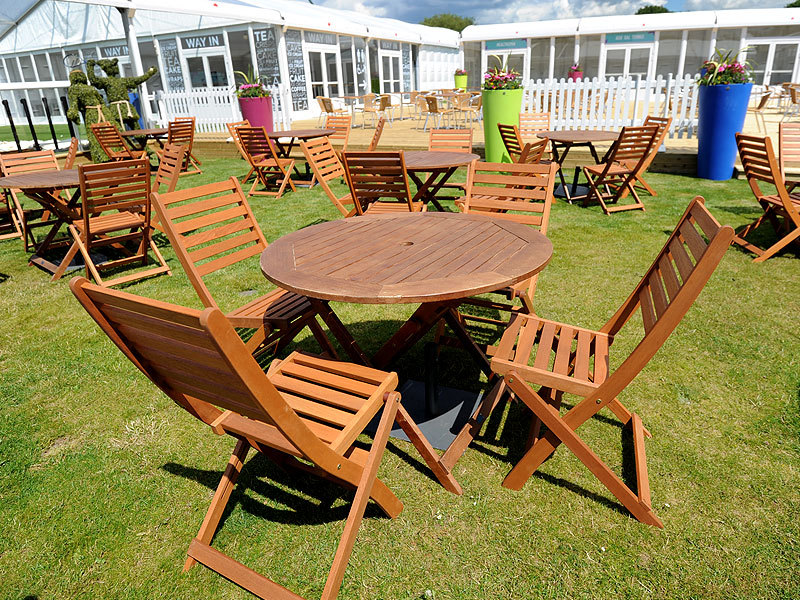 Do the long, lazy summer evenings seem a long way off still? Yes, no doubt they do, but we spend a lot of time telling our clients that if you are looking to rent the best outdoor event furniture, then you need to get your order placed sooner rather than later, as come the Spring, everyone will be trying to do it! Put simply, it's always a lot easier to place your order early and then tinker with it nearer your event date, than it is to leave everything until the last minute in the hope that your outdoor event furniture will still be available…which it probably won't be!
Where is outdoor event furniture hire needed?
There's a huge amount of events that take place around the UK each year which call for outdoor event furniture in large quantities. If you think of a large air show where temporary outdoor seating is needed, or a country fayre where outdoor picnic benches are the requirement. These are just two examples. Also think of corporate away-days and team building exercises, carnivals, fetes, festivals and other outdoor events, and you can get a feel for why outdoor event furniture hire is so popular in the UK, in the summer months.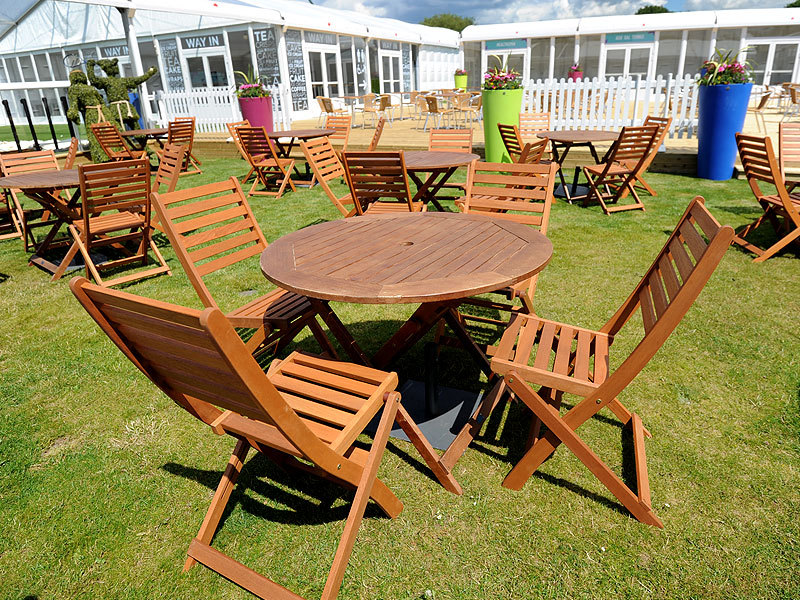 The key to successful outdoor event furniture hire is, of course, to hire well in advance, and in order to do this, you need to have an idea of the number of people that you are expecting at your event or occasion. Planning in advance is key (again!), so have a think about your requirements in detail. You will also need to work with an outdoor event furniture hire company that can provide you with the whole range of equipment at the right price, with nationwide delivery, and which has everything you need in the large quantities you need. Welcome to the world of easyEventhire!
Festivals might need to hire wooden picnic benches for their catering zones, large sports events might need to hire Nova table and chair sets for their VIP hospitality areas, and family celebrations at home might call for outdoor rattan furniture sets, which not only look great, but which are perfect for socialising in the sun!
Make sure you are hiring your outdoor event furniture from a company with quality standards. Especially for high profile events, your outdoor space should be seen as an extension of your indoor space and so, therefore, the quality of your outdoor event furniture needs to be up to par.
Also work with an outside event furniture rental company that is reliable. The last thing you need in the lead up to a busy event is to be worrying about where your furniture is, and what time it is going to arrive, if at all! A reliable and trustworthy event furniture rental company will give you the peace of mind that you need (and, rightly, expect!)
Rent the best outside event furniture right here!
Whatever you need when it comes to renting the best outdoor event furniture, you can be sure that you'll find what you are looking for right here online at easyEventhire. Our team is on hand to provide you with a seamless hire experience from start to finish, with years of knowledge and know-how in this sector.
Why not take a few moments to browse our complete range of outdoor event furniture online and place your secure order 24/7, safe in the knowledge that you are putting your faith in the hands of the experts. And don't forget that if you order more than 30 days in advance, you'll get a 10% discount off the price of your hire equipment. This should be easy for you, now that you know and understand the importance of getting your order in early when it comes to the best outdoor event furniture hire!