Read today's blog from the team at easyEventhire about the popularity of temporary dance floors and useful guidance when the time comes for you to hire.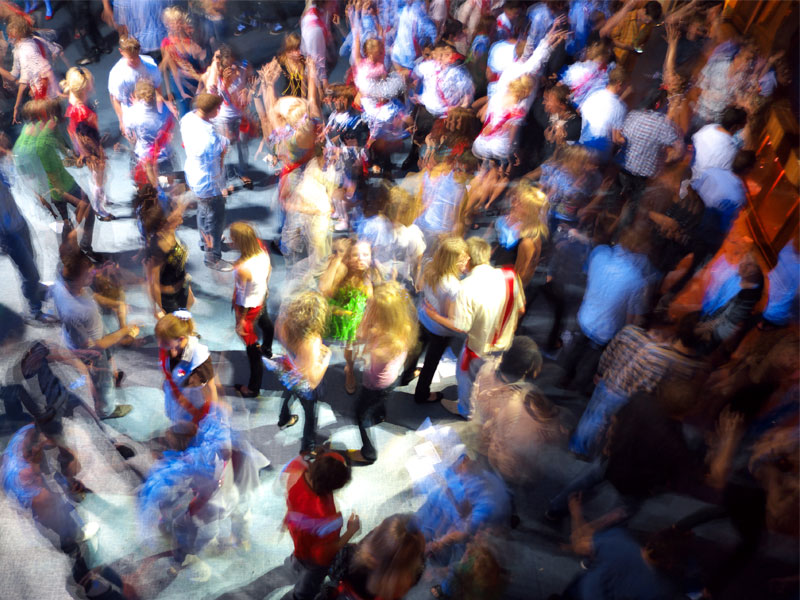 Today, we're looking at the popularity of temporary dance floors for events. The Christmas party season is almost upon us, and you can be sure that temporary dance floor hire for parties, therefore, will be one of the most popular choices of equipment rental in December.
Everyone loves a party, and everyone loves a boogie and letting their hair down once in a while. As a result, dance floor rental falls into the category of 'must have' when it comes to your party equipment rentals list for events and special occasions.
Many venues such as large hotels, for instance, will have their own dance floor in-situ in their function room, for instance, and so if you're planning an event in this location, the chances are that you won't need to hire temporary dance floors.
That said, there's a whole host of temporary events that take place up and down the country throughout the year which DO need to rent temporary dance floors and so if this is the case, then you are most definitely in the right place online here at easyEventhire.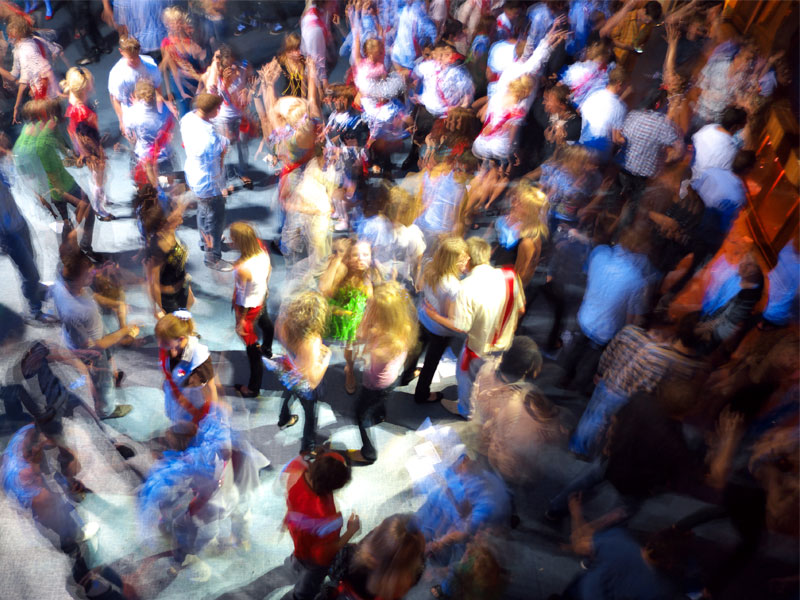 How to hire the dance floor size you require, however, might pose a bit of a headache for you, especially if you are new to the business. What size of dance floor do you need to accommodate the number of guests you are expecting?
Guidance for hiring temporary dance floors
Well, whilst there are no hard and fast rules when it comes to this, there are some guidelines that you might find useful. Typically, you can assume that around a third of your guests will be on the dance floor at any one time. In other words, for an event with 60 people, 20 will be on the dance floor. For an event of 150, around 50 guests will be dancing at any one time. So, this gives you a rule of thumb.
Obviously, the greater the number of dancing guests expected, the larger your temporary dance floors need to be. In the examples above, for 20 guests go for a 10ft x 10ft dance floor, whilst for the 50 guests, go for something like 15ft x 15ft. Again, other factors such as the available space at your venue along with the room layout will play a part in your final decision, but hopefully this gives you an idea.
Once you've decided on the size of dance floor you need, then you need to decide on the style or type. Here at easyEventhire, we stock a variety of dance floor types including parquet wood dancefloors, black and white chequered dance floors as well as white wedding dance floors – something for every occasion as you can see!
Our temporary dance floors come in panels of a manageable size, which simply clip together without the need for screws or tools. They need to be laid on a hard, flat surface. So, in a permanent venue would be fine. In a marquee in the middle of a field would not be fine.
Also, on this list of 'must haves', as well as temporary dance floors, when it comes to event equipment hire include tables and chairs, mobile bars and maybe even lounge furniture to provide a comfortable seating area for your guests, whether it's a corporate hospitality event, wedding or anything else.
Remember – not everyone at your event will want to party through the night! It's always good to have quieter areas set aside where family, friends and colleagues can spend some time togehter over a long drink and catch up.
Party on with easyEventhire!
As far as event furniture hire is concerned, you can rest assured that we have everything covered right here at easyEventhire. Simply browse our extensive ranges of temporary dance floors and other furniture rental and place your secure order online 24/7, safe in the knowledge that you are putting your faith in the hands of the experts.
We offer a nationwide equipment hire service, servicing regions from our distribution centres around the country. This provides you with all the stock and service that you would expect from a national company, but with all the benefits of dealing on a local level.
And remember, if you place your order more than 30 days in advance, you can enjoy a 10% discount on your equipment hire price – great news!