Check out our blog today which looks at some great birthday party ideas for young and old!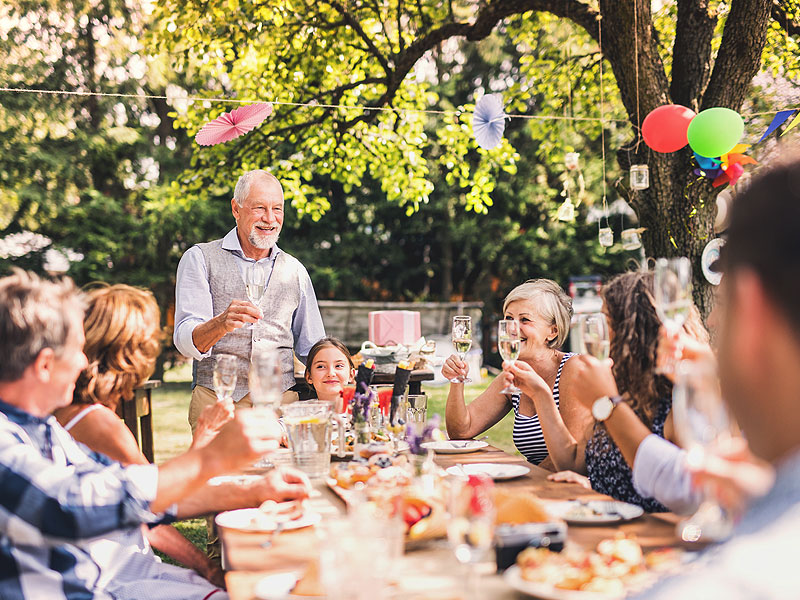 Birthdays are a time for celebration and so what better reason to have a party for your friends and family. Whatever your age, we can all enjoy a birthday party, starting with traditional kids parties at home through to themed parties for adults, all the way through to family gatherings as we get older. If you're stuck for some ideas about an upcoming party for a loved one, then don't worry as below we've provided you with some fantastic birthday party ideas to give you some inspiration.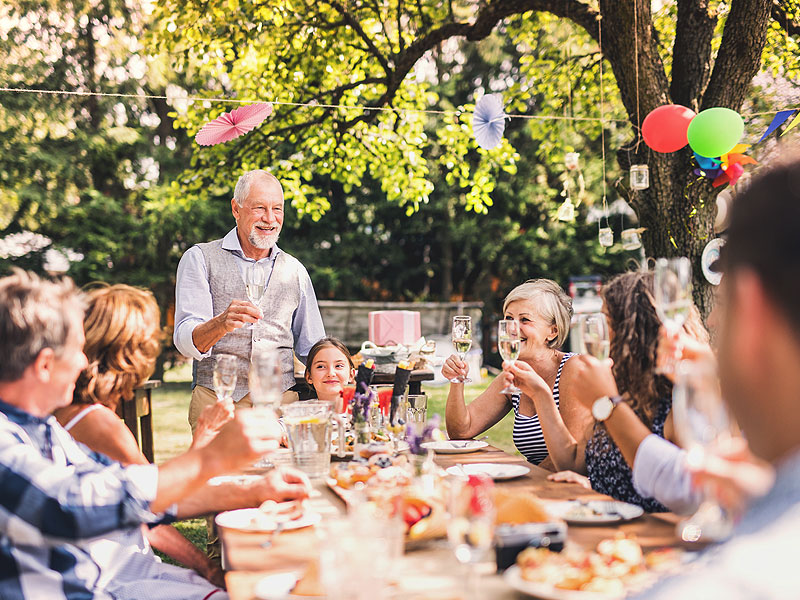 That said, these are just some suggestions – ultimately, the best party ideas come from you thinking about what is unique, special and personal to your loved one: what types of activities they enjoy, what they like eating and who they enjoy spending time with. The combination of all the elements, all wrapped together, will make for the perfect birthday and present you could ever give. The cost of the party event is almost irrelevant – it's the thought that counts. So, with this in mind, let's look at some great birthday party ideas;
Kids party
As young parents, we're all about how we can provide fantastic experiences for our kids, and what better way to do this than with a traditional kids party at home. That said, nowadays we live in a world where most kids-orientated venues will offer a birthday party package such as at the local play barn or activity centre, and these are great as the kids can burn off some energy and then enjoy a birthday tea with their friends – and there's no mess to clear up afterwards!
On the other hand, you might want to do it yourself with a bouncy castle in the garden and a lovely spread for your guests. It also means that you can enjoy a glass of wine with the adults! Why not go very retro and include jelly and ice cream for dessert – see how that goes down in the 21st century – classic birthday ideas! Many kids today also enjoy a sleep-over, also known as a slumber party, so maybe this could also be a simple yet effective way of organising a birthday party.
Themed party ideas for adults
Everyone loves dressing up, even as adults, and there is a whole host of themed adult party ideas from which you could choose. It's completely up to you as to how far you go with this, but suffice to say that attention to detail is everything. As with anything else, the more planning you do in the days and weeks beforehand, the more successful your adult birthday party ideas will be.
For themed birthday parties, send the invitations out a few weeks in advance – this not only saves the date in their diaries but it also enables them to plan their outfit, whether they already have their clothes and accessories or whether they need to source from elsewhere.
The worst thing you can do is give people 48hrs notice on this – this will mean that people do come in their themed outfit but it won't be as good as it could have been with a bit more notice. Secondly, have a think about the menu for your themed party. Keep the food offering in line with the style of your adult birthday party, and also bear in mind that you don't want to be slaving over a hot cooker all evening – think about what dishes you can prepare in advance and only need heating up, for example.
Certainly as far as the starter and dessert courses are concerned, these are perhaps courses that could be served cold, or it might be that you are going down the buffet route to make life even easier. Thirdly, the music – have you downloaded the music you need in keeping with the style of the event, whether it's a James Bond theme or 1920's Great Gatsby theme – setting the mood and ambience goes a long way in the authenticity of your birthday party event.
And talking of authenticity, on the evening of your themed party, dress up your house as much as possible in line with the style of the event, even including a welcome message on your front door to set the mood. It's these little bits of detail that really do make a difference.
Some birthday celebrations themed party ideas include James Bond 007 & 1920's Great Gatsby as we've already mentioned, but also adult party themes such as the 80s & 90s, Superheroes, black and white, Hollywood glamour, beach party and even Game of Thrones, Star Wars or Harry Potter, to name just a few. The world really is your oyster!
Murder mystery party
Of course, you might not want your house full of friends and family but have a more toned down birthday party with fewer guests yet still with a theme. If this is the case, then why not buy something like a murder mystery party dinner kit which provides everything you need from the invitations, music, menu ideas and a plot and script so that you can do some acting and solve the murder! Again, the themes for murder mystery parties that you can buy online are varied, from Hollywood through to Victorian and even modern day.
These kits are generally for 6-8 people and again is a really fun way to enjoy a birthday party with close friends, for example. Again, give people plenty of time to sort their costume – usually, the kit comes with invitations which explain about the evening and assign a particular character to each guest so they can dress appropriately.
One thing to bear in mind is who to invite, as this sort of improvised evening is not to everyone's tastes, but we're sure you can imagine which people amongst your group of friends would enjoy it and which would not!
Party in the park
One of the greatest things you can set up for a birthday party is the element of surprise. This does, of course, make the planning process a whole lot more difficult, though, in today's world of social media and instant messaging, it shouldn't pose too much of a problem.
How about organising a surprise get together & BBQ in a local park to enjoy the sunshine with friends, maybe with a ball game or two. This is a great way for everyone to get together, the kids to have a run around, and the adults to have a catch up over a beer and a burger. Maybe a game of rounders or a kids vs adults football match, for example – all great fun! And, of course, make sure everyone is sworn to secrecy in the lead up to the party!
The bucket list party
Do you have a bucket list? A bucket list is, quite simply, a list of activities that you want to accomplish. It might be that you want to climb Snowdon or Ben Nevis. You might want to visit New York or you might want to do a tandem skydive, for example. Whatever it is, imagine how you'd feel if someone organised this for you for your birthday.
Of course, looking at the list of ideas above, there is a big difference in cost for a start, but let's take the example of climbing Snowdon – there's nothing to say that once you get to the top, you can pop open a bottle of champagne and enjoy a picnic above the clouds – how romantic, and what a hugely memorable birthday! After all, often the best and most successful birthday ideas hardly cost a penny!
The back garden
And for those people who, quite simply, would prefer a lower key birthday party with close family, how about a BBQ in the garden. Dig out the garden furniture or hire some outdoor furniture from an event equipment hire company such as easyEventhire, prepare some side salads and delicious desserts and enjoy a small gathering. 
Ultimately, for many people, the size, scale and type of birthday party isn't that important – it's more the fact that thought has been put into it, and the fact that they have a good time and are sharing their big day surrounded by their loved ones. And just hope for some nice weather!
In essence, the more thought that someone puts into planning a birthday party, the more successful it is likely to be, and for sure it will be appreciated by the lucky recipient.  The team here at easyEventhire are able to help with many elements of your birthday event, from gold cutlery, glass plates, glassware and other tableware for your themed parties through to outdoor furniture for your party in the garden along with BBQs and patio heaters, for example. 
We're to help our clients create wonderful events, occasions and, above all, memories, so we'd be delighted to be part of your birthday party planning process. Why not take a few moments to browse our range online and contact us when the time is right!