Read today's blog from easyEventhire which looks at the popularity of folding chairs for weddings and parties.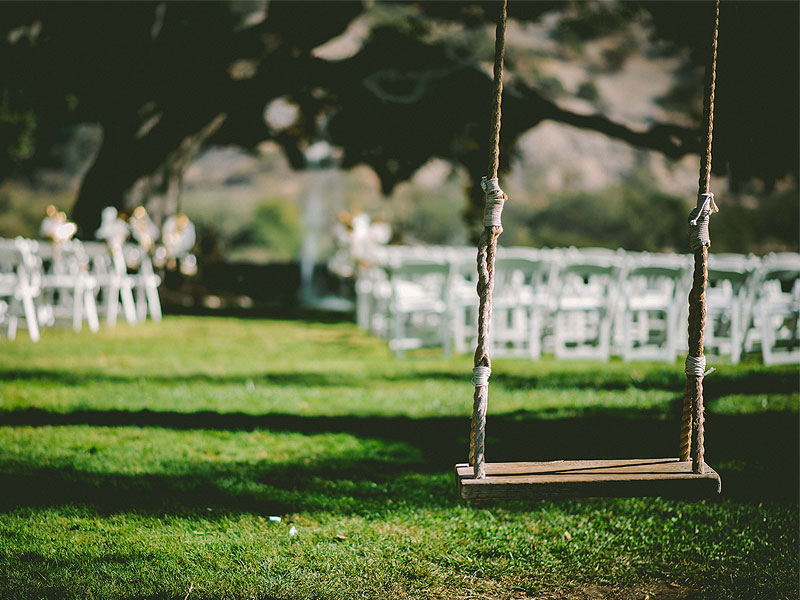 Folding chairs – also known as foldable chairs or samsonite chairs – are a great solution for temporary event seating. This is because they are lightweight and, as their name suggests, they fold down to flat, making folding chair hire products easy to transport and also easy to position around your event or wedding venue.
These types of folding event chairs are often seen at large scale events such as outdoor concerts and music events, festivals and other outdoor events because, unlike banqueting chairs, they can be used outside. Most folding chairs are made in either reinforced plastic or wood, making them relatively hard wearing against the elements, if the worst happens, and it starts raining on your wedding day.
And whilst folding chairs can also be used indoors, remember they should only be used for short term seating and wouldn't be suitable for your classically styled traditional wedding, for instance – check out Chiavari chairs as our recommendation for this.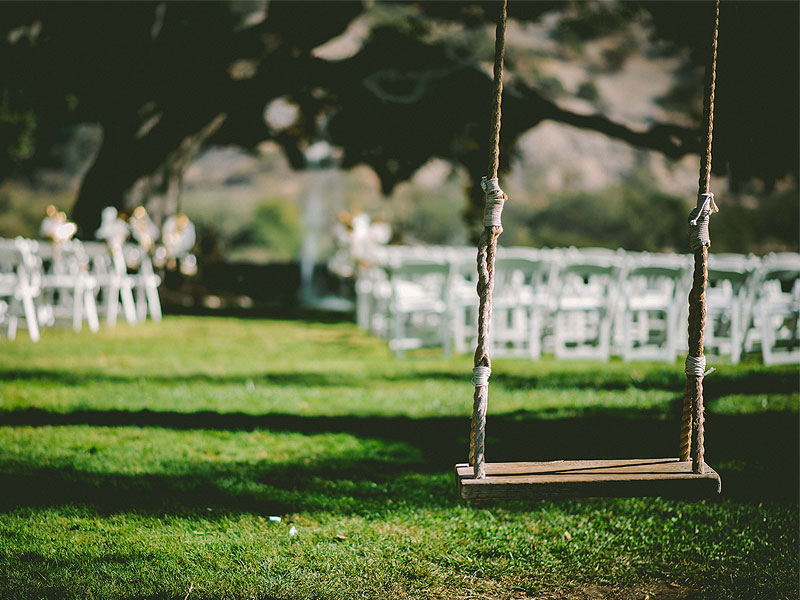 So, if you're planning an outdoor wedding, check out our recommendations for the top 4 best folding chairs to hire below.
Standard folding chair
The classic folding chair with no frills. It is 'what it says on the tin'. This is made with a lightweight aluminium frame and durable plastic for the seat and back. Typically, these chairs are available in their thousands and are stacked and transported on pallets. Simple, effective and hassle-free, the standard samsonite chair provides you with a great seating solution at a highly affordable and attractive price, helping you to keep within budget!
Deluxe folding chair
Whilst the standard folding chair is the mainstay of the events and hospitality industry, the market has certainly developed over time and reacted to the wants and needs of the industry. As a result, easyEventhire also offers the deluxe folding chair which, in essence, is similar in design to the standard folding chair yet very different!
Yes, it folds to flat and is easy to put into position, but in terms of its dimensions, it is wider and deeper. This means that it provides a more comfortable seating option for your guests. OK, so these particular folding chairs are slightly more expensive to hire, but are they worth it? Most of our clients would certainly testify that they are!
Another added bonus of these deluxe foldable chairs is that they have perforated seats and backs, which means that the days of you having to down around each one of your chairs at your outdoor event with a rag to wipe off the rainwater just before the start, are gone!
Linkable folding chair
We mentioned at the start of this article about the fact that folding chairs can be also be used indoors. Whilst this is good, it also brings with it an added requirement from an H&S point of view at many large venues. This is to say that whilst proceedings might start off with beautifully aligned rows of foldable chairs, if there's a steady movement of people during the day or days of the event, then these straight line rows will soon be no longer.
Think of graduation weeks at colleges and universities, for example, where you have many course graduates receiving their degrees on stage and, therefore, their parents in the crowd – there will be a lot of movements during events such as these. Therefore, linking folding chairs are a great solution not only to maintain these straight line rows, but also to comply with H&S regulations in the fact that large numbers of chairs need to linked together from a safety perspective. Indeed, this is a requirement for many event venues today.
Wooden folding chair
And if you're not feeling the love for the standard, linking or deluxe folding chairs, but are looking for a wooden folding chair for your outdoor wedding ceremony, for instance, why not check out wooden folding chairs or hardwood folding chairs, for example, which offer something different. These are usually made either in a neutral wood or white wood colour and so end up being perfectly in-keeping with wedding ceremonies and the decor of your event.
Hopefully these recommendations will help you when the time comes, and hopefully you'll also want to check out the complete range of folding chair hire London and nationwide here at easyEventhire. Remember, it's always good to work with a local supplier and so simply Google "folding chair hire near you" and the chances are that one of our local depots will come up as an option.
Remember, you can save 10% if you place your folding chair hire order online more than 30 days in advance of when you need them, so not only do they look great, they will also save you some money!
Don't hesitate to browse and place your secure order online 24/7 with the event furniture hire experts at easyEventhire – you won't be disappointed!