Read today's blog from easyEventhire which looks at why the classic Chiavari wedding chair hire is so popular in the UK & across the world.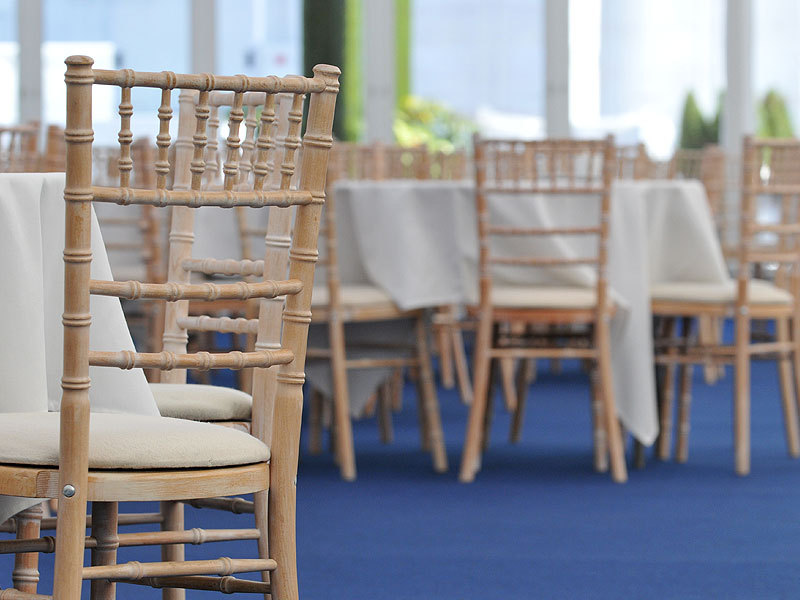 So, you're at the start of your wedding planning process. Already thinking about Chiavari wedding chair hire? No, didn't think so. After all, it's all very exciting – choosing the venue, selecting a caterer, organizing the cars to take you from home to the church or wedding venue, visiting florists to talk bouquets, and everything else!
OK, so we get that organizing where to get your wedding chairs from is probably not the #1 priority on your list, but it's just another element that you'll need to sort as part of your busy wedding planning.
And when it eventually comes to chair hire for weddings, you can bet your life that you'll probably be already considering Chiavari wedding chair hire.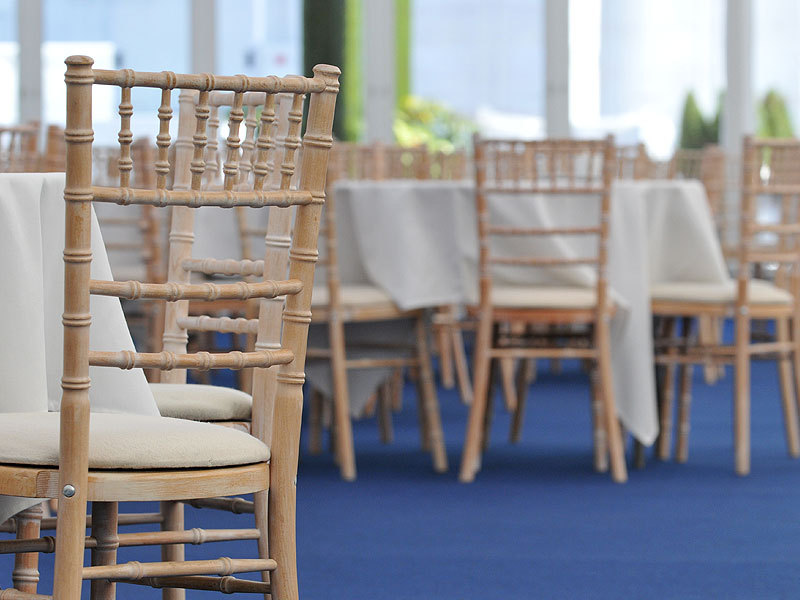 Chiavari chairs are named after the Italian town where they started being produced back in the 19th Century. Typically, they have a wooden frame and are stackable chairs. They have a mixture of horizontal and vertical batons on the rear of the chair. That's the style.
So, why is Chiavari wedding chair hire so popular?
We've seen Chiavari wedding chair hire in bridal magazines!
And you'd be absolutely right. Pick up any bridal magazine (globally) and check out the luxury wedding images, and you'll see Chiavari chairs. Go onto any wedding planner's Instagram or Pinterest page online, and you'll find that most of the weddings they have worked on involve Chiavari chairs. Even go onto the social media page of your friend who recently got married, and the chances are that they'll have used Chiavari wedding chair hire at their wedding!
We're almost programmed, especially when it comes to traditional English weddings, to think that we HAVE to use Chiavari wedding chair hire – and limewash Chiavari chairs at that. But who is to say that we should? Why not dare to be different!
Especially when it comes to modern, city centre venue weddings, for instance, where the world is your oyster when it comes to wedding chair hire and furniture, and you can be as creative as you want! The chair hire market here in the UK is much more than just Chiavari chairs, so why not check out ghost chairs, leather dining chairs, quilted chairs, or even base metal Tolix chairs for ultra-modern events and occasions.
I can choose my seat pad colour!
Whilst you might think this is not particularly important, for many brides and grooms it most certainly is. Many summer weddings will have a white or ivory theme, so choose ivory fabric or white leather seat pads. Autumnal weddings might be based around burgundy or gold, for instance, and so choose your seat pads accordingly to go with your Chiavari wedding chair hire.
Basically, it's a great opportunity to tie in your chairs with your wider wedding decor. Of course, not all Chiavari chair hire companies can offer you choices of seat pads, but this is certainly something that we are able to do for you here at easyEventhire.
They provide classic style at a good price!
The great thing about Chiavari chairs is that not only do they look great, but they are generally available at a competitive price. This is mainly driven by the fact that most chair hire companies in the land will offer Chiavari style chairs as part of their range, and so general supply, wherever you are in the country, is generally plentiful – that said, come the summer wedding season, these get booked up, so a word of advice is to place your order well in advance.
Different hire companies will be competing for your business when it comes to Chiavari chairs and so this will keep the prices competitive in the market. As a result, you get a great product for a great price!
So, in essence, with the quality of a Chiavari chair that you get for the price, AND the fact that you can choose your seat pad colour AND they provide the classic wedding look and finish, this is why Chiavari wedding chairs are so popular.
When you are in the middle of your wedding planning process and start to look at Chiavari wedding chair hire, we would hope that you'd check out our range of Chiavari chairs for weddings online at easyEventhire. Our range includes not only limewash but also gold, black, antique goldwash and even transparent ghost chairs, providing you with an unrivalled range of choice here in the UK.
Don't hesitate to browse and place your secure order 24/7 online with easyEventhire – you won't be disappointed!