Read our blog about the best 10 wines to choose for your wedding, along with some glassware hire ideas!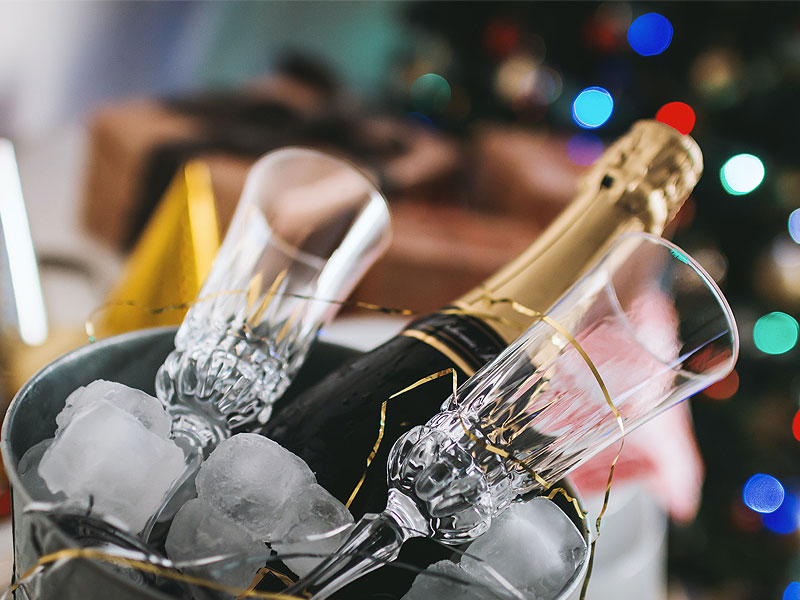 Due to the fact that weddings are celebratory occasions, it stands to reason that wine, prosecco and Champagne will play a role in the post-wedding guest arrival, the wedding breakfast and also during the party in the evening.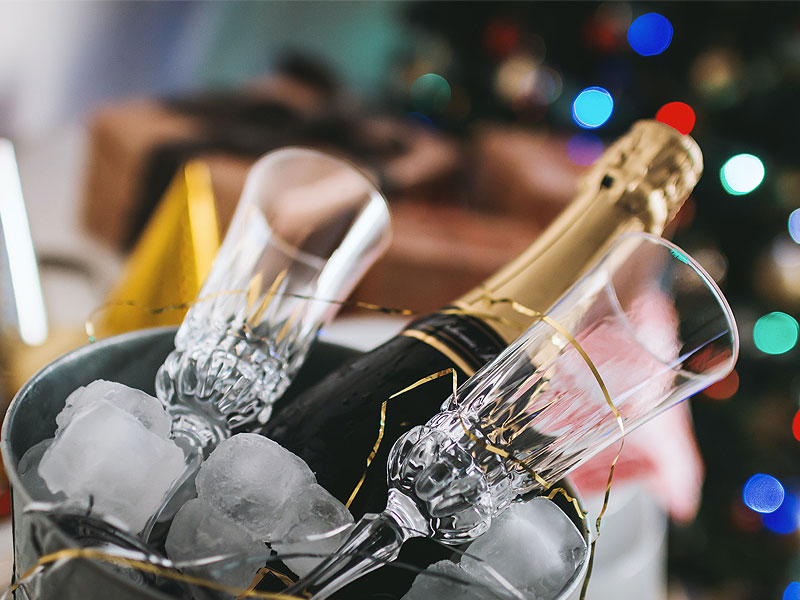 Depending upon the wedding venue you choose, there will be different approaches to the subject of wine on the tables. Some venues will allow you to supply the wine (buy it yourself and save a few quid), and they charge you a small corkage fee for every bottle they open.
Some venues will insist you on buying their wine, but not charging you a corkage fee.
And some venues will work on a package basis whereby what is included is a bottle of red and white on each table, but guests have to pay for their own drinks thereafter. It really is a case of what works best for you as the couple at your wedding.
It's also often the case that the quality of the house wine at your wedding venue is more than adequate, and is likely to provide you with the most affordable option. That said, always have in mind the menu that is being served at your wedding, as this might help you in your wine choices in the lead up to your special day. Here's a few of the most popular wines in the UK, and what they best pair up with.
White
Sauvignon Blanc – Goes with tangy foods such as scallops and grapefruit / onion salad, so maybe perfect to go with your starter course?
Chardonnay – Goes perfectly with almost any fish dish.
Chenin Blanc – The ideal accompaniment for vegetable dishes and salads.
Red
Pinot Noir – Ideal for recipes made with mushrooms, truffles and other 'earthy' ingredients.
Malbec – A perfect fit for grilled or BBQ style dishes.
Merlot – The ideal wine to have with pates, charcuterie, veal or pork dishes.
Cabernet Sauvignon – The most popular and well known, making the ideal wine to serve with steak & juicy red meat dishes.
Rose
Grenache – This type of rose wine is ideal for serving with cheeses.
Sparkling wine for your wedding
Prosecco – Serve with prosciutto & melon, canapes or simply on its own when your guests arrive!
Champagne – Perfect with anything salty, as champagne is slightly sweet and so counteracts it. And, of course, for the toast of the bride and groom as part of the wedding formalities.
And, with such selections of wines on offer, it's important that you choose the right wedding glass hire to serve these in. Remember, it's not the case that one type of glassware fits all!
Typically, white wines and rose wines are served in smaller glasses, whilst red wines are served in larger glasses, which allows the wine to 'breathe'. This means that the flavour of the wine is intensified. Sparkling wines such as prosecco and Champagne are usually served in long stemmed Champagne flutes, which are often part of a matching glassware set along with the respective wine glass hire.
In the UK hire market, there's a huge range of glassware hire for events available, so just take your pick. Not only is there a huge range of styles available, but also a huge array of different price points on offer, from standard glass hire through to luxury glassware hire which includes gold and silver rimmed wine and Champagne flutes, for example.
And, of course, in addition to this you can also hire Champagne saucers which are those glasses that enable you to create a tower of Champagne glasses, pouring Champagne into the top one and the others below fill up. Take care, though, as these are delicate! Champagne glass tower hire is something that is available from the leading glassware rental experts here online at easyEventhire so simply browse our range of event glassware and take your pick!
So, when it comes to wedding glassware hire and choosing wine for your wedding, hopefully this information above will have helped you in some way. We'd like to think that you'd check out easyEventhire for what you need – after all, you can browse and place your order 24/7 from the comfort of your own home, and put your faith in the hands of the experts – you won't be disappointed!