If you need to hire equipment for catering events of whatever type, check out this blog from the expert team at easyEventhire for some useful info!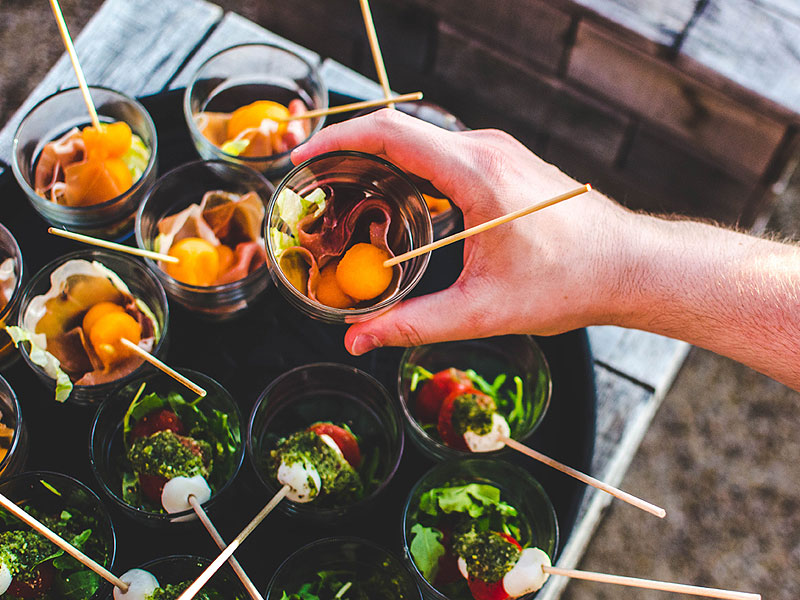 A very happy New Year to you all. In today's blog, we take a look at buffet style catering and what hire equipment for catering is available in today's marketplace.
Corporate event catering is big business. Especially in large cities such as London, Birmingham, Manchester, Leeds and others, where they are high concentrations of companies and offices. There's huge competition between professional caterers to win (and hold onto) these blue-chip company contracts, and the best way to achieve this is by providing exemplary quality of food and service each and every time you work at one of their events.
That, of course, is easier said than done. Let's face it, it's difficult to keep re-inventing the wheel time and time again. That's why it's so important for you to get your creative hat on, and work with your executive chef and their team to be constantly coming up with new, innovative, exciting and interesting ideas.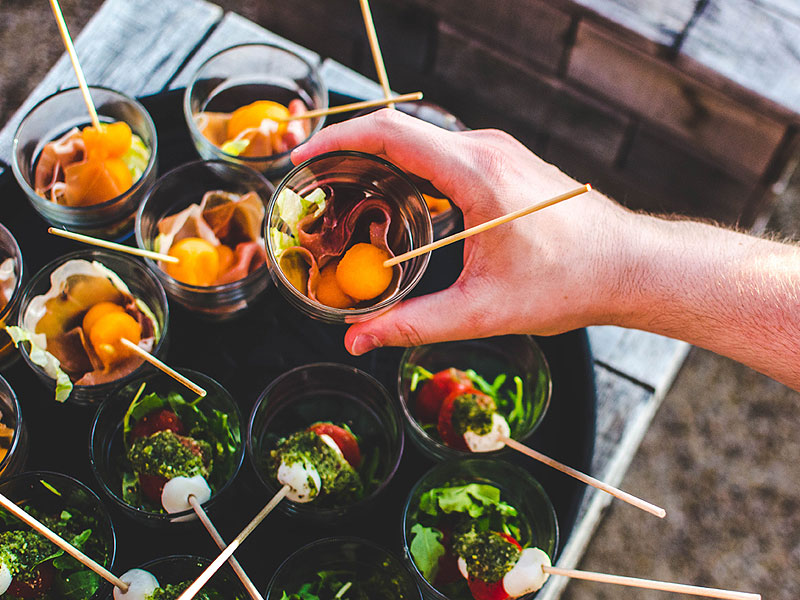 Of course, not all corporate catering is fine dining or sit-down dining affairs. Stand-up, canape or buffet-style events are equally as popular in today's market, yet that doesn't mean to say that any less amount of thought and creativity should be applied to this type of event. As a professional caterer, if you put your mind to it, you'll find that you can have a lot of fun with these types of canape events and this will, ultimately, help you to create a great occasion for your happy client.
But what sort of hire equipment for catering these types of events do you need? And how is it different to sit-down, more formal dining occasions?
Hire equipment for catering networking events
Well, for a start, the hire equipment for catering a buffet or stand-up event is hugely different in regard to the lack of tableware required, Normally, for a sit-down dinner, you'd need to rent tableware such as crockery (dinner and side plates, dessert bowls, soup bowls etc), cutlery (a table knife and fork, a starter / dessert knife and fork, dessert spoon and possibly a soup spoon, for instance), and glassware hire (white wine glass, red wine glass and Champagne flute is normally the order of the day). Simply multiply each element of this by the number of guests attending, and you have a relatively large amount of hire equipment for catering your gala dinner or sit down corporate event.
A stand-up canape or buffet equipment does not need any of this formality. The whole idea of this type of informal event is that it's exactly that…informal and relaxed. People can enjoy a drink and some 'nibbles' in a 'networking' style event. Who is to say that that it has to be formal to be enjoyable or successful? And the fact that you don't have to hire all the table settings means that it's probably going to work out cheaper for you, helping to bring in your event on or below budget!
Catering equipment hire of all types is available across the UK
That said, you can still hire equipment for catering these events, which is ideal and specific for canape and stand-up occasions. Think about serving platters, trays and other equipment like this – after all, 'catering equipment' doesn't just mean heavy-duty commercial kitchen appliances! It means anything to do with serving people with food at events! Then, assuming that your canapes are bite-size, how about hiring tasting spoons to serve them on as one option. Just because they are bite-size doesn't mean they aren't full of flavour and delicious, and remember…people eat with their eyes in the first instance, making it extremely important to serve your canape and buffet food in the most attractive way possible.
At the same time, how about tasting bowls and tasting forks, where the food isn't bite-size, but you can hire rice bowls and other equipment where your guests can help themselves to the food offering. Again, this keeps things informal, as it's much easier to handle a tasting bowl standing up than it is a dinner plate!
In essence, with the amount of choice available in today's marketplace, almost anything and everything is possible if you need to hire equipment for catering any event. From formal and intimate fine dining occasions through to gala dinners and stand-up canape and buffet events, there really is something for everyone, and long gone are the days of you only being able to hire basic, plain white crockery – the world has changed! There's a wealth of choice for professional caterers today, helping them to create stunning food creations in the best way possible.
If you need to hire equipment for catering your next event, don't hesitate to browse and place your secure order online with the experts at easyEventhire. We have hundreds of ranges of stock available, in all different types and at all different price points, suiting all tastes and budgets.
Don't hesitate to browse and place your secure order online today and put your faith in the hands of the nationwide catering equipment rental experts – and remember, order 30 days in advance of when you need it, and you can save 10%, meaning that you can now hire equipment for catering easily, simply and affordably. Hire today!