Check out our party hire & banquet decoration ideas for weddings, events & occasions right here today at easyEventhire!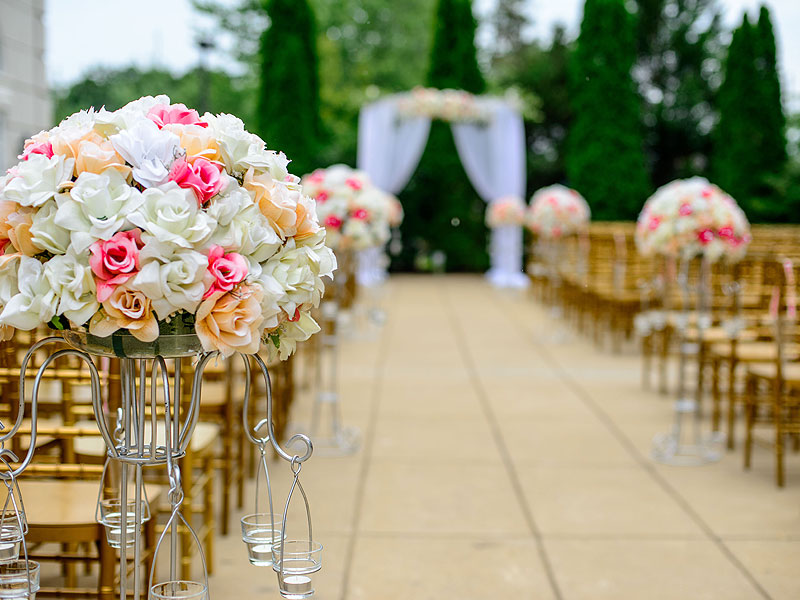 We all love a good party! Whether it's a low-key, small family celebration or large-scale Christmas party, these are always events to look forward to. We can let our hair down, and boy do we need to do that after COVID! Weddings are also perfect examples of where party hire equipment is needed, with the celebration in the evening often going long into the night.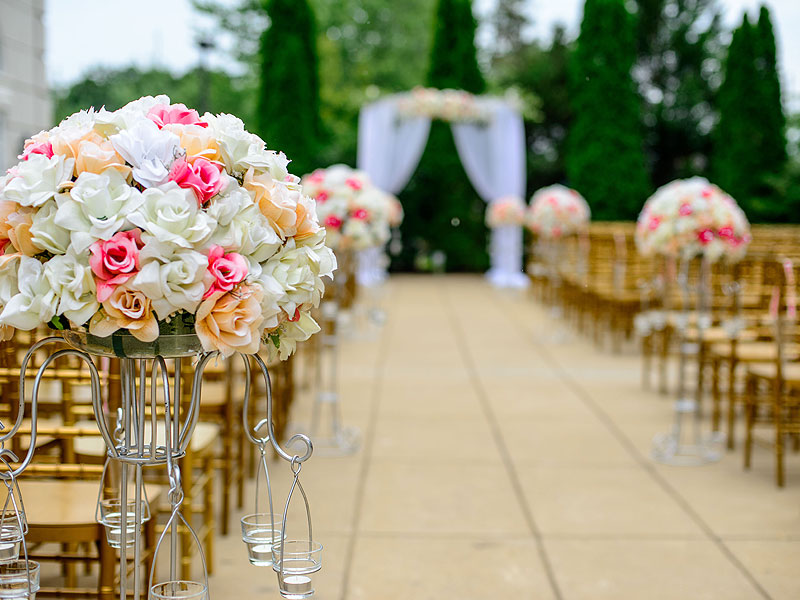 So, you've hired your event space – now you need to accessorise it with equipment and furnish it with party furniture. But what should you be looking for? Find below some ideas that we think you might find useful in your search.
Furniture for party hire
Let's start with the most obvious party hire equipment. The chances are that your party, wedding or event will involve some form of dining and banqueting. If you've got your event space mapped out, and know how many guests you are expecting, you can now hire tables and chairs accordingly in the quantities you need.
Party furniture hire such as tables and chairs is easy to source here in the UK in the style and quantities you are looking for.
Event hire companies such as easyEventhire provide you with a fantastic selection of everything from Chiavari chairs, Tolix chairs and Rio chairs right through to banqueting tables in all different sizes and types. So, whatever takes your fancy, check out our offering online 24/7 for banquet furniture hire and more.
Party hire table linen & chair sashes
Once you've got your table and chair hire sorted, it's time to ensure that your event tables look as smart and welcoming as possible. You want your guests, when they walk into your banqueting room, to be WOWED by what they see, and the starting point in order to achieve this is with fabulous looking tables. We'll take a look at what you can put on your tables in a moment, but for now, let's look at the table linen you'll need.
Most table hire companies will of course be able to provide you with all the table rental products you need, as well as matching table linen to go on them. When we talk about matching, we mean that you'll need a particular size of tablecloth depending upon the size of tables you have. No doubt this information will be readily available on the website you are looking at.
Suffice to say that the larger the table, the larger the cloth you need! And bear in mind that tablecloths come in all different shapes and sizes including round, square and rectangular, so the world is your oyster! Add to this the fact that they are generally available in all different colours, and you have a huge amount of choice available.
If it's a corporate dining event, then why not hire tablecloths in a colour that matches up with your company logo, for example? If it's a wedding, the chances are that you'll be looking to rent tablecloths in white or ivory, but you're certainly not confined to these colours! And black tablecloths are always a good colour choice for prestigious banqueting occasions such as gala dinners and award ceremonies, for instance, at luxury hotels and venues. Party hire equipment has never been easier!
And that's just your tablecloths. Don't forget that you'll also need to hire napkins and maybe even table runners to accessorise your tables. You've even got ranges of chair ties, bows and sashes that you can attach to most types of banqueting chairs including Chiavari chairs, Napoleon chairs and many others. Again, you might want these to be matching to your tablecloths, or alternatively you might be looking for a contrast in colour. Either way, you can simply choose what fits your event best.
Floral table centrepieces & candelabras
So, that's your tables and chairs, and table linen – it's now time to get to work to make your party hire tables look FANTASTIC. Let's start with the table centrepieces, which can be as simple and understated, or as lavish and grand as you want. Silver or gold candelabras, for instance, are a great option for a simple yet classic look, and candles can either be real-flame or fake-flame, depending upon what the venue permits. Fake-flame candles nowadays look great, and are battery operated, usually with a remote control to turn on and off, and are surprisingly affordable to buy.
A perfect example of where more lavish centrepieces might be used is an Asian wedding, where large centrepieces are often the order of the day, from single or two-tier flowered halos through to art-deco styled centrepieces. Again, you can either go down the route of fresh flowers or fake flowers for your party hire. These fake flowers are made in luxury silk and look incredible, and have come a long way in recent years! What banquet decoration when it comes to your table centrepieces, you really have a world of choice to go at!
Luxury tableware hire for parties & weddings
To put the finishing touches to your party hire event tables in the best way possible, choose luxury tableware hire and really WOW your guests. But what do we mean when we talk about luxury tableware for events. Well, by tableware we mean cutlery, crockery and glassware. And by luxury, we mean items that fall into these sectors which are a cut above the norm.
Standard or typical tableware in the UK hire industry means stainless steel cutlery, regular glassware, and plain white crockery. Don't get us wrong – this serves a purpose, is highly popular, and is priced accordingly to help bring in budgets on point. However, does standard event tableware help to create the WOW factor? Probably not.
How about checking out luxury tableware from easyEventhire such as gold and copper cutlery, gold and silver rimmed glassware and even textured dining plates and bowls, coloured stoneware plates and oversized crockery, helping to present your food and drink in the best way possible. Remember, you only get one chance to make that all-important first impression, so what better way to do it than with luxury party hire equipment – Luxury tableware really does represent the very best party hire equipment around!
Event décor hire
So we're confident that by now, you'll have everything to do with your party hire event tables well and truly sorted. Your thoughts can now turn to the wider event décor. What could you put at the entrance of the event? What about within the room itself? Here's some party hire equipment suggestions!
Some ideas for this are having VIP posts and red ropes at the entrance to your event. Everyone likes to feel the love and welcomed at an event, and what better way to do this that than with these temporary rope barriers and you could even put some red carpet down as well to go the extra mile!
Maybe it's an Asian wedding, and you're looking for a floral entrance arch where the bride and groom can make their entrance. And likewise, how about hiring some 6ft LOVE letters to go along one wall of your venue. Not only do these light up and make a real statement, but they are also perfect for use as a photography backdrop!
Lighting
And finally, don't forget that the quality of lighting at your venue is very important. Make it effective from the very point of arrival for your guests. For instance, if your event is taking place at an historic venue or country manor, for instance, and is taking place in the evening, you can hire exterior lighting which illuminates the building, accentuating its grandeur and presence as your guests arrive in their cars.
Within the venue, have lots of uplighters, coloured prisms or lighting and spotlights on the entertainment. All of this your venue will be able to help you with or will certainly be able to point you in the right direction for lighting suppliers. And if you're holding an event in a tipi, for example, we find the festoon lighting really does look the part, not only inside the tipi but also around the outside and even on the walkway leading up to the tent itself. There's really no limit to the range of party hire equipment you can source!
Hopefully these pointers will have given you some help when you are looking for banquet decorations and party hire equipment. Certainly, when the time comes, we hope that you'll check out the complete range online at easyEventhire, where we provide an extensive range of party furniture hire and much more at affordable prices, nationwide.
As a result, don't hesitate to browse our website for party hire equipment and place your order 24/7, and feel secure that you are putting your faith in the hands of the experts. We look forward to hearing from you soon.