When it comes to a wedding budget, how much should you be spending on a wedding for 250 guests? Read more today with our blog from easyEventhire!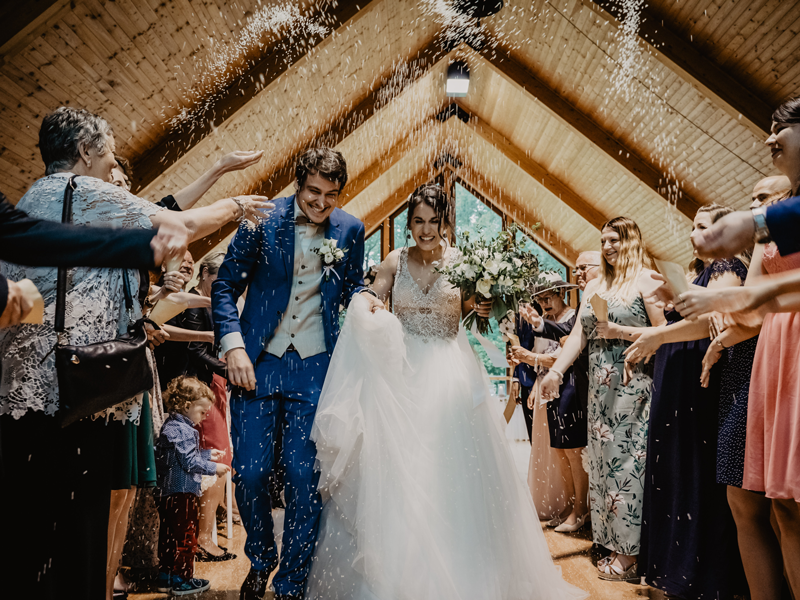 Your wedding day will be one of the most special and unforgettable days of your lives. You'll probably have spent months, if not years, planning your special day. Bu how much should your wedding budget be in this day and age.
Answering this question is not quite as straightforward as you might think. There's SO many factors influencing the final overall cost of your wedding, many of which we look at below.
Let's look at some average figures first of all. The 'average' number of guests at a wedding sit down meal (the 'wedding breakfast') is 100, which usually rises to around 150 for the evening buffet, party and entertainment. We also know that the average cost of of UK wedding is now £20,000.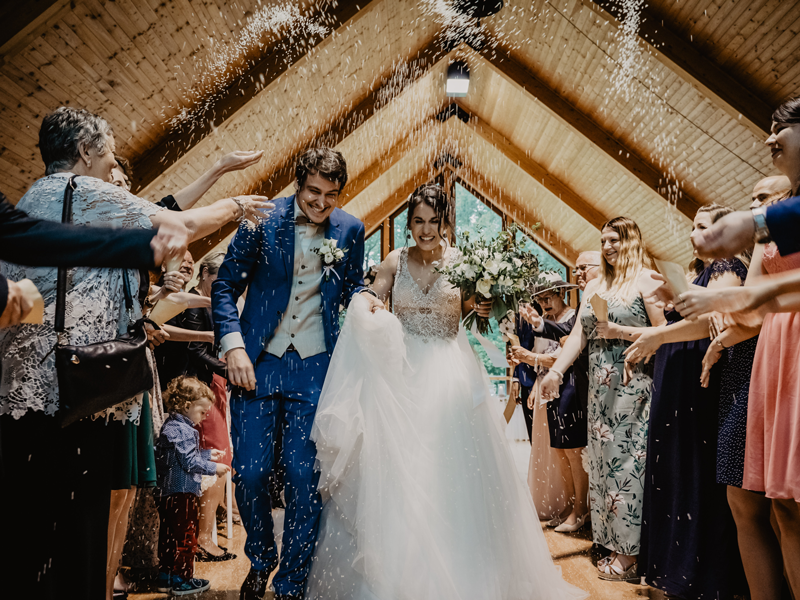 Of course, not all weddings are of this size. Many weddings are larger, especially for those couples with large families and circles of friends, whilst African and Asian weddings can sometimes be up to as many as 1,000 guests.
To answer the question about how much should your wedding budget for 250 guests, however, it's important to note that even though 100 guests = £20,000, it's not a simple equation of simply factoring it up by 2.5 to get to 250 guests = £50,000. This is because some of the costs are relatively fixed, regardless of how many guests are in attendance.
So, with all this in mind, let's check out some elements of any wedding and allocate what we think would be a reasonable budget, bearing in mind there are 250 guests in attendance.
Venue hire
Whilst the size of your guest list doesn't directly affect the price of your venue hire, it will reduce the amount of choice on offer. Many hotels and country houses can cope with 100 guests. Fewer can cope with 250 guests, so this is something to bear in mind.
Suggested Wedding Budget £5,000
Catering (if not included in venue)
Of course, it very much depends upon the menu that you want to serve to your guests and whether you are having 250 people for the sit down meal or if this 250 number includes your evening guests. At £20 per head for 250 people, it works out to be £5,000.
Suggested Wedding Budget £5,000
Invitations
The more guests you have, the more invitations you will need. The internet is a great place to look for wedding invitiation templates, and you could even make them yourselves, providing a nice personal touch.
Suggested Wedding Budget £200
Wedding decorations & table centrepieces
Whether you want illuminated LOVE letters in the corner of your venue as a photography backdrop, a flowered arch for the happy couple to make their entrance through, or floral centrepieces and candelabras for your table centrepieces, you need to allocate a reasonable budget for this. Of course, the more guests you have, the more tables you have and the more centrepieces you need.
Suggested Wedding Budget £2,000
Chiavari wedding chair hire, wedding tables & other furniture hire
The overall price of your Chiavari wedding chair hire will be directly influenced by your number of guests. Make sure to only hire the quantity of chairs you need. Chiavari chair hire companies such as easyEventhire, for instance, will let you tinker with your numbers as your special day draws closer, so don't worry!
Suggested Wedding Budget £2,000
Ceremony
The price of this won't change. The cost of the registrar will be the same, whether you have 100 guests, 250 guests or 1,000 guests!
Suggested Wedding Budget £250
Photographer
It used to be the case that you hired a photographer, and they'd take some formal photos and present them to you in an album. Nowadays, of course, you can have ambient shots, formal and informal and even videos and drone shots to capture those special moments. The world is your oyster here, but we'd go the budget below for starters.
Suggested Wedding Budget £1,500
Wedding rings
Again, this is a cost not affected by the number of guests, so we've plumped for an average figure. White gold or yellow gold rings are about 40% cheaper than platinum, though platinum is more hard wearing and scratches less.
Suggested Wedding Budget £1,000
Wedding dress
We realise that wedding dresses can often be much more expensive than this, but we had to start somewhere!
Suggested Wedding Budget £1,000
Suits & dresses
Again, not affected by the number of guests, but more so by the number of friends and family members in your bridal party. Over to you…
Suggested Wedding Budget £1,000
Shoes & accessories
Only you know what you need to buy or hire when it comes to this element of your wedding budget. It doesn't matter whether you have 100 guests, 250 guests or 1,000 guests!
Suggested Wedding Budget £500
Hair & make up
Again, it's a case of how much YOU want to spend on this!
Suggested Wedding Budget £250
Flowers
The larger the guest numbers, the larger the venue, and so the chances are the more flowers you will need. You don't have to choose fresh flowers, of course – the quality of luxury silk flowers today is phenomenal!
Suggested Wedding Budget £750
Cars
Could this be somewhere in your budget where you could make a saving? It depends upon how important it is arriving at your wedding venue in a swish car!
Suggested Wedding Budget £750
DJ / Entertainment
Chance for you to call in some favours and contacts, perhaps? Your wedding venue may also have a resident in-house DJ or entertainment package that they could provide to you at preferential rates.
Suggested Wedding Budget £1,200
Wedding cake
Why not get a family member to make this? OK, so the size and number of tiers of wedding cake will need to be larger if it's a wedding for 250 people, but still manageable!
Suggested Wedding Budget £300
Hen & stag parties
We've allocated £1,000 to each of these parties, and we think that's generous, but why not go and enjoy yourselves before the wedding – after all those hours of planning, you deserve it!
Suggested Wedding Budget £2,000
Honeymoon (if you want to include this in your wedding budget)
Whether you include the price of your honeymoon in your wedding budget is down to you. Indeed, honeymoons immediately after the wedding don't seem to be on-trend at the moment – more so, couples will have their wedding and then go on holiday for their honeymoon some time later.
Suggested Wedding Budget £3,500
So, we know that the average cost of a UK wedding for 100 people is £20,000.
By our calculations, the average cost of a UK wedding for 250 people, totalling up all the above, is in the region of £28,000-£30,000.
Of course, we've used a broad-brush approach on these costs, as it's mainly down to individual preference as to what you want to allocate your budget to, but hopefully this gives you some sort of idea of what to have in mind from the outset.
When it comes to wedding furniture hire, chair hire and wedding decoration hire, you can count on the team at easyEventhire to provide you with the complete range of what you need, from Chiavari chairs and tables through to banqueting tables, top tables, tablecloths and much, much more. Browse our website and place your secure order 24/7 nationwide and put your faith in the hands of the experts!
The only thing you can't budget for on your wedding day is the weather, of course, so just keep your fingers crossed!