Check out today's article from easyEventhire which looks at the topic of commercial catering equipment rental for large events and occasions.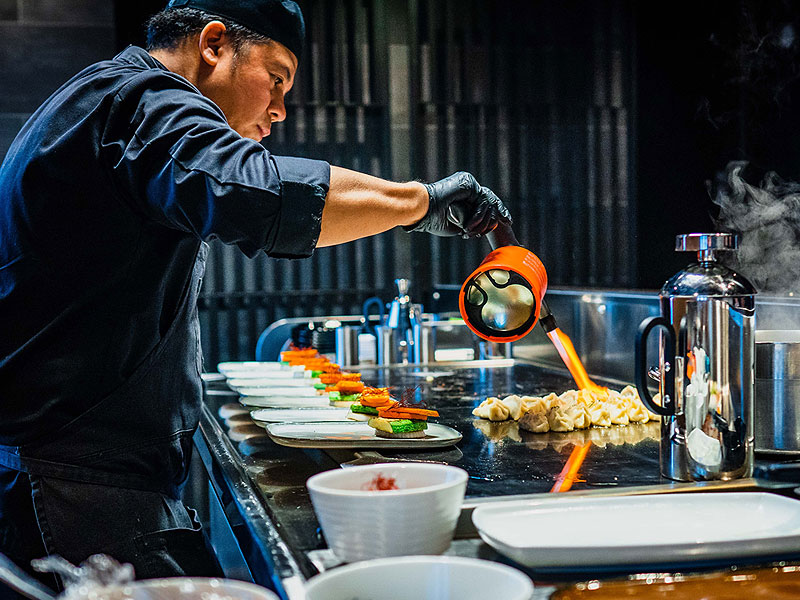 In today's blog, we're taking a dive into the world of commercial catering equipment rental for large venues and considering what is important for professional caterers when it comes to this. Without doubt, COVID-19 hit the hospitality and event industry hard. Of course, there are plenty of examples of industries across the UK and globally that suffered…plenty.
The ones most relevant to easyEventhire, however, are the wedding industry and the hospitality and event industry, which saw demand for events and weddings almost non-existent due to Government lockdown. Of course, it now remains to be seen how the industry will battle back and whether demand will ever return to pre-pandemic levels. The initial signs are very encouraging, and so we hope that these seedlings of hope will continue to flourish.
A lack of demand for events meant a lack of demand for catering, being as pretty much any event you can think of will involve catering of some description. Professional caterers, therefore, are looking to bounce-back as soon as they possibly can, though are facing food supply chain issues as well as a lack of staff. It really has been – and continues to be – the perfect storm.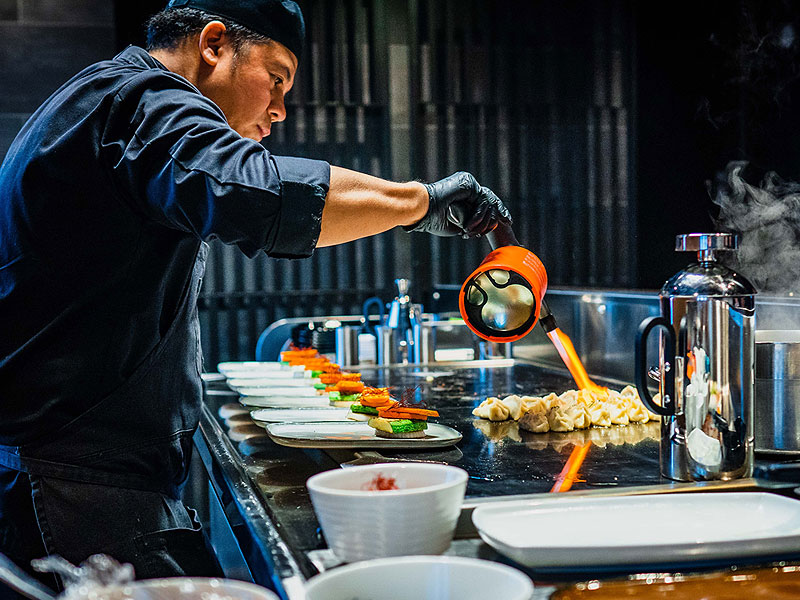 When it comes to commercial catering equipment rental for large venues, professional caterers are always looking for the best equipment to hire for their temporary event. After all, especially in London, there's plenty of unique and iconic venues where the catering equipment in-situ may not be sufficient for their requirements. Indeed, for Christmas parties, for instance, where catering is required for thousands of covers a night, it's a case of hiring in cookers and ovens, gas burners, refrigeration and much more to be able to cater in these large numbers.
But what should be at the forefront of any caterer's mind when it comes to commercial catering equipment rental?
Range
You want to be hiring all your catering equipment from the same place. After all, this means one point of contact, one delivery, one collection and one invoice. In other words, less hassle! The catering equipment hire company that you choose, therefore, has to offer the complete range of commercial catering equipment rental, available throughout the year, often nationwide.
Work with your head chef and catering team to find out what they need in order to create the specific menu they are working towards. Without the right equipment, they can't work at their best, which, in turn, will have a knock-on effect to the end result to your client.
Think about refrigeration such as fridges and freezers. Is there sufficient capacity to store all the fresh ingredients at the optimum temperature? What about refrigerated trailers for large scale events, which can simply be towed into position at the back of your catering kitchens. Do they need extra ovens or gas ring burners, microwaves, hot cupboards and hot holding cupboards for maintaining plates of cooked food at the best temperature, ready for table service?
These are all questions that your chefs will be able to answer in terms of what you need.
Quantity
The best UK commercial catering equipment rental companies are hiring their equipment out to multiple clients each and every week. Therefore, it's important that the catering appliance hire company you choose not only offers the range of equipment hire for catering you need, but that they have the quantities available as well.
Power
It's always worth considering where your catering event is taking place, to help you in your decision of about what commercial catering equipment rental to choose. The best catering hire companies in the UK offer a range of both electric and LPG gas catering appliances, catering for every eventuality (pardon the pun!). The chances are, as a caterer having taken on the catering event, that you will already be familiar with the event venue or, at the very least, you will have carried out a site visit in advance to ascertain what power is available to you and your team. This will then enable you to choose the best commercial catering equipment rental products for your specific job.
Condition
It's no good offering lots of different catering appliances if the quality is not there. As a catering team, the last thing you want to be worrying about in the lead up to a busy event is the condition of your catering equipment. It needs to be clean and in good working order. That's why, here at easyEventhire, all our powered appliances are PAT tested or LPG tested regularly, as part of our right-first-time commitment to you.
Price of commercial catering equipment rental
Yes, whilst the availability of the right commercial catering equipment rental products in the right condition, tested and available in the right quantities is paramount, price still plays an important role. Professional caterers have budgets to stick to, just like everyone else. That's why you should be looking for a commercial catering equipment rental company that helps you to bring in your event on or below budget – after all, every little helps!
Ultimately, like anything else, commercial catering equipment rental is available from a variety of different places across the country, and so it's down to you to do your research and decide which catering equipment hire best suits your specific requirements.
Of course, we'd like to think that you'd check out the offering available right here at easyEventhire as your first port of call. We work tirelessly behind the scenes with professional event caterers and event organisers up and down the country to help them produce memorable events, and would very much welcome the opportunity to do so with you.
Don't hesitate, therefore, to browse and place your secure order online 24/7 with the experts at easyEventhire, safe in the knowledge that you are putting your faith in the hands of the experts. And remember, by ordering more than 30 days in advance, you can also enjoy a 10% discount on your commercial catering equipment rental and much more!