Read today's blog from easyEventhire when you need furniture hire for festivals, and what equipment you might need!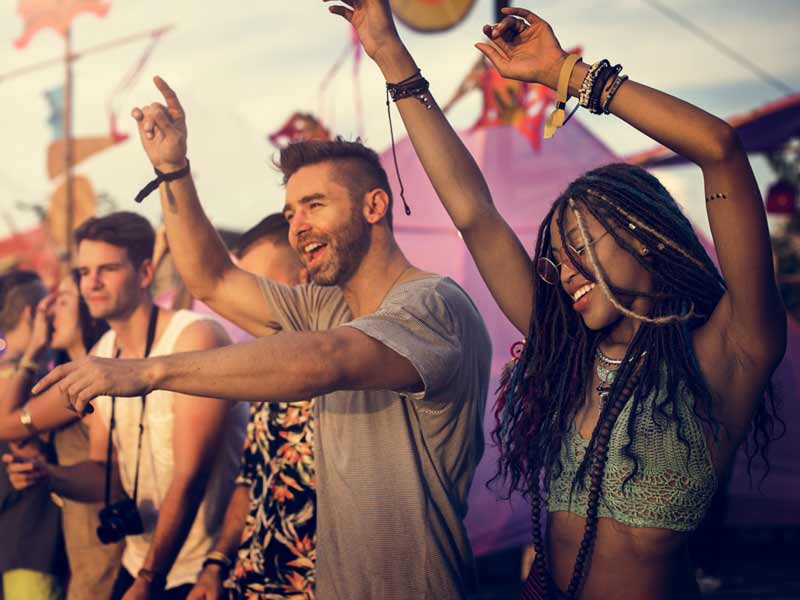 Festivals are a mainstay of the UK events industry each year, with music and performing arts festivals of all different sizes taking place around the country, especially during the summer months. Think of festivals and immediately Glastonbury springs to mind.
In fact, Glastonbury is not only the biggest festival in the UK and in Europe, but it's actually the biggest greenfield music and performing arts festival in the world. Each year, it attracts around 200,000 visitors, meaning that significant infrastructure needs to be put in place – the stages are almost secondary in priority! So, maybe our furniture hire for festivals guide 2021 below might come in handy!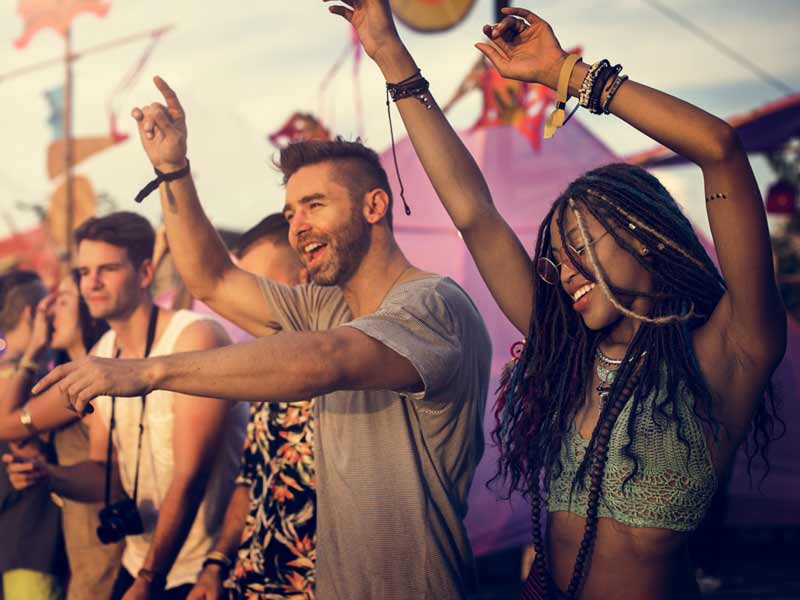 The Isle of Wight festival, Creamfields, Latitude, Reading and Leeds are names of just a few of the festivals that trip off the tongue when looking in more detail at this important industry. And yes, of course, COVID-19 lead to the cancellation of these festivals in 2020. However, with a relaxation of social distancing regulations and the general public champing at the bit to return to 'normal' lives, it looks likely that festivals will return even bigger and better in 2021 and beyond.
If you're a festival organiser, then you'll need a whole host of event equipment hire of which furniture hire for festivals is, of course, only one element. It probably won't be high up on your list of priorities, though the larger the festival, the more furniture hire you'll need and so there's certainly a need to get the dialogue started sooner rather than later.
Furniture hire for catering zones
But what type of furniture hire for festivals are you likely to need? After all, when most people think of festivals, they think of campsites, big stages, marquees and not a lot else!
Outdoor furniture, of course, falls under the umbrella of 'furniture hire'. Whilst you probably won't need tables and chairs, the chances are that you'll need to be creating some dedicated catering zones – and lots of them if you're at Glastonbury, catering for 200,000 people! Your visitors will get hungry and thirsty and so you need to adequately cater for them, so this should be an important consideration on your furniture hire for festivals list.
Whether you are setting up indoor or outdoor catering areas, when your visitors buy a drink from the bar, a hot dog burger & chips from the van or a baked potato, then they need somewhere to sit. How about renting picnic benches, for instance, which are robust and which provide temporary outdoor seating in large numbers, with 6 people being able to be seated per bench.
Hospitality furniture hire for festivals
Festivals are not always about standing in mud and queuing for the toilet, however.  Many festivals offer VIP hospitality areas, undercover, where you can pay a premium ticket price and enjoy relaxing in the warm and dry whilst still being to see the stage and enjoy the live music performances.  Often, these hospitality areas take the form of 'booths' or sections of lounge furniture such as leather sofas, armchairs, coffee tables and other furniture hire for festivals, where small groups of people can enjoy each other's company over a drink whilst taking in the ambience, in comfort! 
For your visitors, it really depends upon how much they want to spend on their ticket and what they enjoy doing at your festival. If they want to be in the mosh pit at the front of the crowd, then they won't want to be in the hospitality tent when the performance is on. Different people like different things, and so make sure you choose the best furniture hire for festivals that you can, catering for the different areas, with your budget.
Equipment hire for queue management & hand sanitizing
At the entrance to your festival site, and also within it, you might also want to consider hiring retractable barriers to section off certain areas or to guide people with your queuing system. With large volumes of people arriving at site within a relatively short period of time, you need to make it clear where they need to go and what they need to do.
And why don't you ask them, whilst they are queuing, to sanitize their hands – check out the complete range of portable handwashing machines as well as free-standing hand sanitizer dispenser machines that are available right here at easyEventhire. You can even buy refills of hand sanitizer to go with these units, providing you with the complete one-stop shop.
Backstage furniture hire
Whilst the type of furniture hire needed for your visitors is limited in number, behind the scenes is a completely different story! The larger, well-known festivals will attract the best-known artists, and it's important that this is the case as headlining artists will increase ticket sales. With famous bands and artists arriving at site, you need to make sure they are well catered for and that their every whim is taken care of – after all, some of them have some weird requirements!
One of the key elements is to ensure that the backstage areas are well kitted out, comfortable, modern and on-trend for all the professionals that are milling around at these events. Backstage is a hive of activity during the lead-up, rehearsals and during the event itself. Make-up artists, hair stylists, the artists and their entourages are just a few of the different people needing access to certain areas at certain times.
And remember, the vast majority of festivals are temporary events, constructed in fields, and so not permanent venues for live performances – therefore, you need to think carefully about how best to achieve the backstage areas and artists dressing rooms that you need when you come to put together your furniture hire for festivals list.
Furniture hire for artists dressing rooms
Firstly, let's look at what furniture rental you might need for the artists dressing rooms. Firstly, how about a nice leather sofa so they can relax, and then a dressing table with a make-up mirror – also known as a vanity mirror – which are the mirrors with light bulbs around them. How about a garment rail for those all-important costume changes, maybe a nice plant in the corner and certainly a fridge to keep the refreshments cool. Whilst these might seem like small items, it's the combination of all of them that will turn your dressing rooms from a basic shell into a comfortable and efficient dressing room for the stars!
Secondly, as part of your furniture hire for festivals requirements list, you might need to section or partition off certain areas backstage for make-up areas and hair-styling. If this is the case, then you might need to hire pipe and drape which is modular and can be adjusted to different widths and heights and is a staple of the event industry. Also, alongside the vanity mirrors again, why not hire directors chairs to provide the classic look!
And thirdly, you'll need some catering areas backstage as well. Check out the range of temporary food and drink equipment hire online here at easyEventhire as well as our portable bars, whether you are providing nibbles, a buffet or more for your guests and visitors. We have the complete range of catering equipment from which you can choose.
Portable bars & reusable cups
And talking about food and drink, how about checking out the range of reusable plastic cups here at easyEventhire, providing you with the ability to take your festival from the old disposable plastic model to a sustainable reusable model, with which we can also demonstrate to you how it can also be profit generating. It really is a win-win-win for the environment, your festivals' green credentials and for the end user who no longer has to drink from the dreaded flimsy plastic pint!
Whatever furniture hire for festivals you need, you can count on the team here at easyEventhire to have everything covered. Our product range is second to none and we have a wealth of experience supplying festivals, large and small, around the UK.
When it comes to your furniture hire for festivals, browse and either place your secure order 24/7 or, if you need to talk to us, then please do so – we're always happy to discuss your large event furniture hire requirement in detail. After all, it's by working closely together which will help us to help you create a successful festival that will live long in the memory!