Check out today's blog from easyEventhire which offers you 10 top tips to help you choose the best chairs for weddings.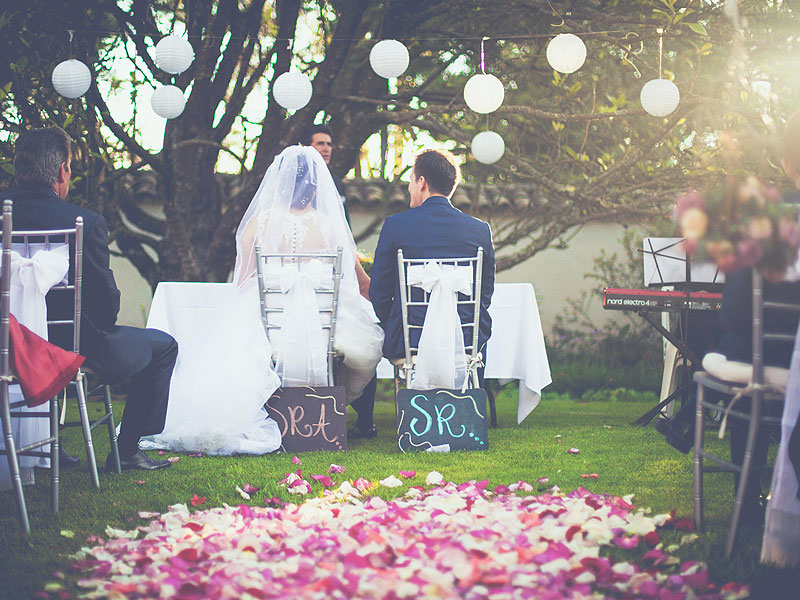 The wedding planning process is supposed to be an enjoyable one for the couple involved. Without doubt, your wedding day is one of the most joyous occasions of your life, where your love for each other is shared and celebrated with your family and close friends.
That said, there are SO many elements involved in bringing together your perfect wedding that sometimes it can become overwhelming. Our advice is to make lots of lists, which will help keep you on track. Also, make sure you get a budget in place early on – this will help you control your finances for each of the different element.
In this article, we look at chairs for weddings. OK, so wedding chair hire certainly won't be top of your priority list when it comes to your wedding planning, but being as it's the interaction of all the elements on your special day that will ultimately determine how memorable it is, it's worth spending some time looking at the issue of chair hire, however insignificant you deem them to be!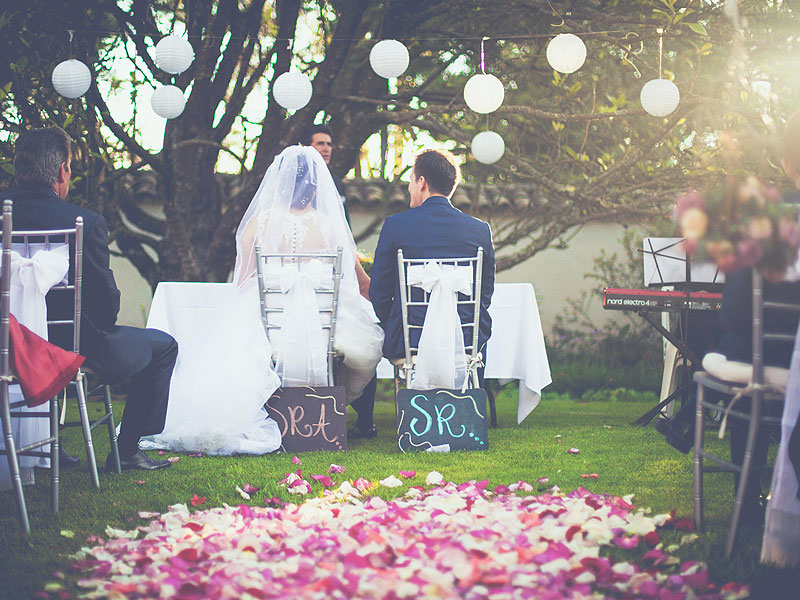 Some wedding venues will provide you with chairs for weddings as part of the package you sign up to. However, many don't, or if they do, the chairs might not be to your liking. If this is the case, then hopefully our top 10 tips for choosing the best chairs for your wedding will help you along the way.
Choose the right style of chairs for weddings
Without doubt, chairs for weddings come in a huge range of different styles. It goes without saying that the type of chair you need for a wedding will be different to a conference chair. Traditional weddings are all about elegance and luxury, and there are chairs that reflect this.
Chiavari chairs, for instance, are the classic wedding chair and these are readily available around the country from leading chair hire company easyEventhire. It might be, of course, that you're not actually planning a traditional wedding, but more so an informal, relaxed outdoor wedding. If this is the case, then why not look at more rustic chairs, folding chairs and even metal Tolix chairs, for instance, that embrace the more relaxed vibe and look you are trying to achieve.
Choose the right colour
Not only do chairs come in a huge variety of styles, but they also come in a variety of colours. Taking the example of the Chiavari chair, for instance, the classic wedding look is the limewash Chiavari chair. However, easyEventhire also offers these in gold, black, natural wood, antique goldwash and even transparent ghost Chiavari chairs for more modern and contemporary weddings. Choose the best colour to suit your particular wedding event.
Choose the right seat pad colour
And talking of colour, most Chiavari chair rental companies will offer a range of seat pads to go with the chairs, often as part of the rental price. These are the fabric or leather pads that go onto the seat and are attached with Velcro fastening. easyEventhire, for instance, offers seat pads in a range of colours including ivory seat pads – the most popular colour choice for summer weddings – through to gold, black, green, burgundy, blue, grey and many others. Again, choose the best colour to suit your existing wedding décor and maybe even the season in which your wedding is being held.
Choose chairs for weddings that you can accessorise
When you are wedding planning, the attention to detail counts! If you've got a floral colour scheme going on, why not integrate this with your chairs. Wedding chairs such as the Chiavari chair usually have open backs, using batons on the rear of the chair instead of being a solid frame. This enables you to attach accessories such as silk or real flowers, sashes, ties and bows, for instance, to tie in your wedding chairs with your overall décor.
Make sure the chairs go with the tables!
For your traditional wedding, you'll probably be aiming for round banqueting tables with crisp linen tablecloths and napkins to create the classic look, and Chiavari chair hire definitely goes with these tables. However, for your more rustic wedding, make sure you choose tables and chairs for weddings that go together. Why not hire Tolix chairs along with scaffold tables, for instance, to really make a statement!
Make sure they are good quality wedding chairs
This sounds obvious, but it's surprising how many companies send out poor quality chairs on hire. This is also often symptomatic of when you choose cheap Chiavari chair hire – remember, you get what you pay for. Look for a chair hire company that has an in-house respray facility. This means that in-between hires, the chairs are given some valuable TLC – after all, they do get worn and scratched on sites.
Don't settle for the chairs included in your package
We touched on this earlier. Just because the hotel or wedding venue's chairs are included in the package, it doesn't mean you have to settle for them if you don't like them. One way to improve the look is with wedding chair cover hire. These covers are usually white and are made in stretch lycra, meaning that they will cover almost any type of chairs for weddings. However, worn or poorly designed the chairs you are being offered, choose chair cover hire along with some organza sashes and these can be transformed!
Order the right quantity of chairs for weddings
It's amazing how many people hire the wrong quantity of chairs for weddings. OK, we understand that numbers do change slightly in the lead up to the big day, but try to be as accurate as possible. The best wedding chair hire companies won't mind if you adjust your quantities even in the day up to delivery!
Work with a wedding chair supplier near you
And, whilst we're on the theme of wedding chair hire suppliers, aim to work with a local company who can adjust things at the last minute for you. You will also find that this makes your transport charges cheaper. easyEventhire, for instance, is a national company with local depots, meaning that your needs can be serviced on a local level – the best of both worlds! The hire of chairs for weddings could not be easier!
Negotiate!
And finally, get your negotiating hat on! If you don't ask, you don't get is what they say, so especially with larger numbers of wedding chairs, see if there is any discount available. Certainly at easyEventhire, when you order more than 30 days in advance, you get a 10% discount, so get your order in nice and early! Chairs for weddings are also affordable at easyEventhire!
Hopefully these top 10 tips will help you choose the best chairs for weddings when the time comes. Whatever wedding chair hire, wedding furniture hire and other event equipment rental you need, don't hesitate to check out the complete range available online at easyEventhire. Browse and place your secure order online 24/7 for chair hire London, safe in the knowledge that you are putting your faith in the hands of the experts.