In a world of unlimited choice, read our top tips for when you need chair hire for events!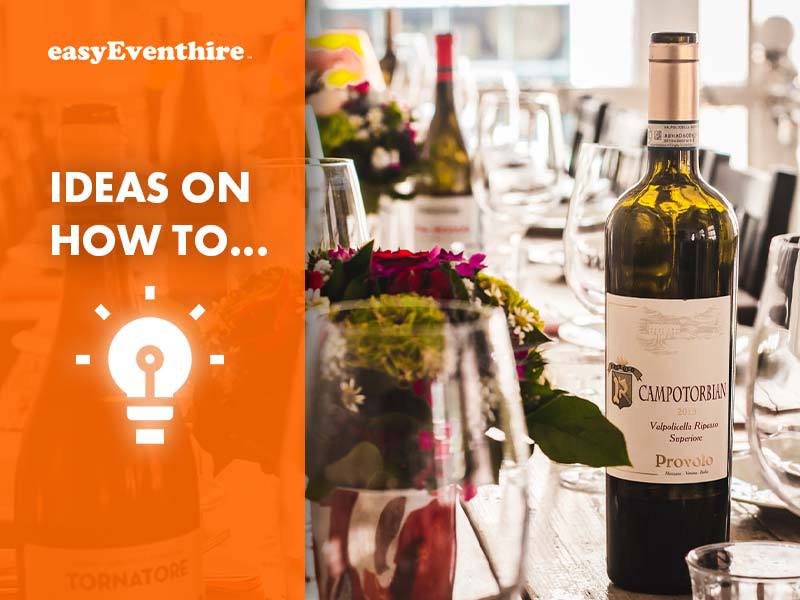 When it comes to temporary events, event planners can often be excused if chair hire and furniture hire are not top of their priority list. However, we all have our fields of expertise, and so when the time DOES come to sort this out, you can be sure the UK has a wealth of specialist event furniture hire companies such as easyEventhire, for instance, one of which is sure to be able to meet your needs when it comes to chair hire for events.
In a different blog article here at easyEventhire, we've already discussed why you should hire instead of buy, and the conclusion is that for temporary events, there's no doubt that you should hire chairs, for a large variety of reasons so why not check out the article here.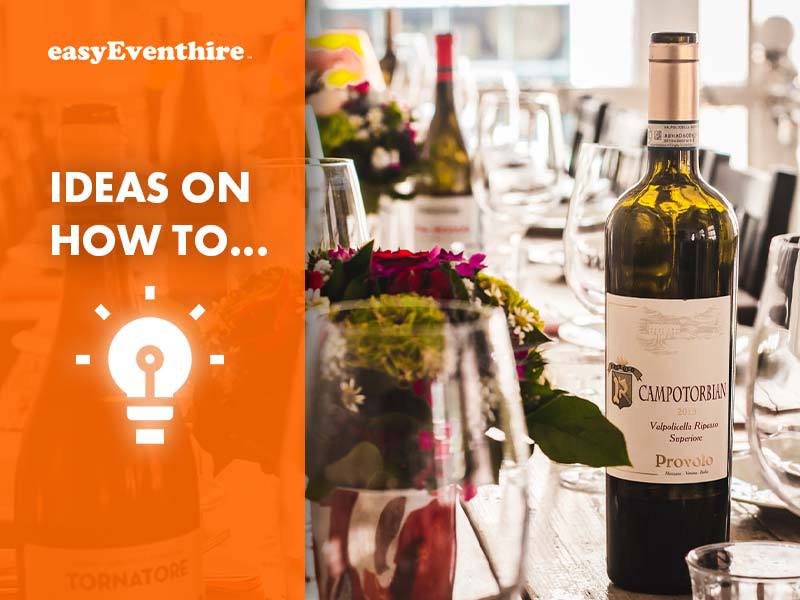 So, you've decided that you need chair hire for events. But where do you start? After all, a chair's a chair, right? Wrong.
There's a whole range of chair hire out there across the UK and so depending upon the nature of your event, you'll need to select the right chair for your event. So, let's take a look at the different types of event chair from which you could choose.
Banqueting chairs
These are mainly used for weddings, gala dinners, society balls and other hospitality occasions where a sit-down dinner is taking place. Banqueting chairs are typically wooden framed chairs with a cushioned seat pad. They are used together with round tables or trestle tables and is the chair of choice for these types of events.
Examples of this chair hire for events type include classically-styled Chiavari chairs, Napoleon chairs (also known in the industry as Cheltenham chairs), cross back chairs and others, including the on-trend option of ice chairs which provide a modern and contemporary look and finish.
Conference chairs
These are typically metal framed chairs with integrated cushioned upholstery on the seat and back and are designed for the user to be seated for prolonged periods of time. They usually stack and are generally available in a variety of colours.
Foldable chairs
As their name would suggest, folding chairs provide a quick, easy and affordable solution to event seating. They fold to flat and so, for larger events, often arrive stacked on pallets. They fold out to provide a lightweight yet robust event seating option.
When you need quick and simple chair hire for events, these foldable chairs are usually at the budget end of the price range and are good for short term seating such as viewing areas for air shows, festival sites, theatres or waiting areas at testing centres, for instance. These are places where actually the look and finish of the seating area isn't as important as simply providing seating in large numbers.
Exhibition chairs
Conversely, the look and finish of exhibition chairs needs to be top class and second to none, as the quality of your exhibition furniture often reflects your company and brand. Typically, these chairs are metal framed and with integrated upholstery in different colours. An example of chairs for exhibitions are ISO chairs which is a bit of an industry standard. You'll find these ISO chairs combined with circular or square topped tables on almost any exhibition stand in the country.
Directors chairs
Made with heavy-duty canvas on the seat and back, attached to a folding wooden frame, think of a Holywood film set, and you'll be able to picture a directors chair. Of course, these chairs are not solely for directors on a film set and so you often find them in modern, temporary café and catering zones at large events, or behind the scenes in artists dressing rooms and make-up areas at festivals and concerts, for example. Folding to flat, these chairs are easily transported and positioned on site as they are also lightweight. Chair hire for events doesn't come much more innovative than this!
Outdoor chairs
The types of chair hire for events we've mentioned so far are predominantly for indoor events, and so at this point it's worth mentioning that there's also a whole world of chairs for hire for events outside. Whether you're looking for plastic patio chairs or more robust and professional looking outdoor tables and chairs sets, whatever you need, we're sure you'll be able to find it with easyEventhire. You can even hire deckchairs to create that summer party vibe, despite the British weather!
So, these are types of chairs that are available for event planners. Once you've decided on the type of chair you want, then you get browsing and comparing prices.
Suppliers of chair hire for events in the UK
Of course, like anything else, pricing isn't everything when it comes to chair hire for events. You want to be sure that you're going to get the best service and quality of product and so make sure you read up on this. You'll also want to make sure that you are dealing with the experts in their field, and a company that is reliable and trustworthy, so ask around the industry as word gets out!
Also, you can't go wrong when you type into Google 'find a chair hire company near me' as you'll be presented with a whole world of choice which you can investigate. Of course, it's true that the best chair hire companies will usually appear at the top of the listings, and so that's a good place to start!
Whatever chair hire for events you need, we'd welcome the opportunity to work with you here at easyEventhire. Our product range is second to none along with our prices that are highly competitive.
We have a wealth of experience in supplying chair hire for events, event furniture hire and much more to events, large and small, across the UK and so don't hesitate to browse and place your secure order 24/7, safe in the knowledge that you are putting your order (and faith) in the hands of the experts!