Read more about our 15 top corporate events ideas for when the Coronavirus has passed and things return to normal!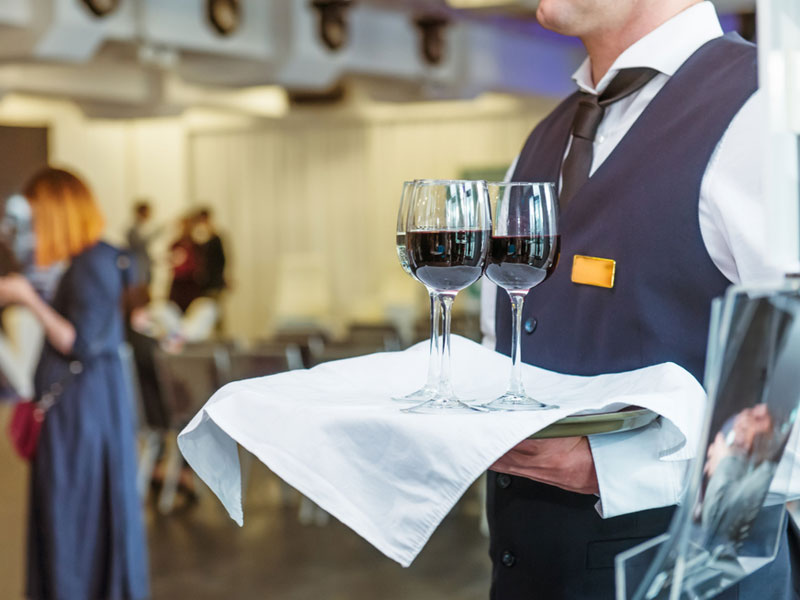 The COVID-19 virus is well and truly upon us. However, this doesn't stop us looking ahead to when everything returns to normal, and the world of corporate events is booming once again.
But what is a corporate event? Put simply, a corporate event is any sort of event that is funded and organised by a business entity. The corporate event world is an industry in itself, with many thousands of event professionals contributing at any one time. This event management might be carried out by the internal marketing team at the company involved, or by an external creative agency who might have been brought in to oversee the event, venues, contractors, professional caterers and a whole host of other event professionals working together in harmony towards a common goal.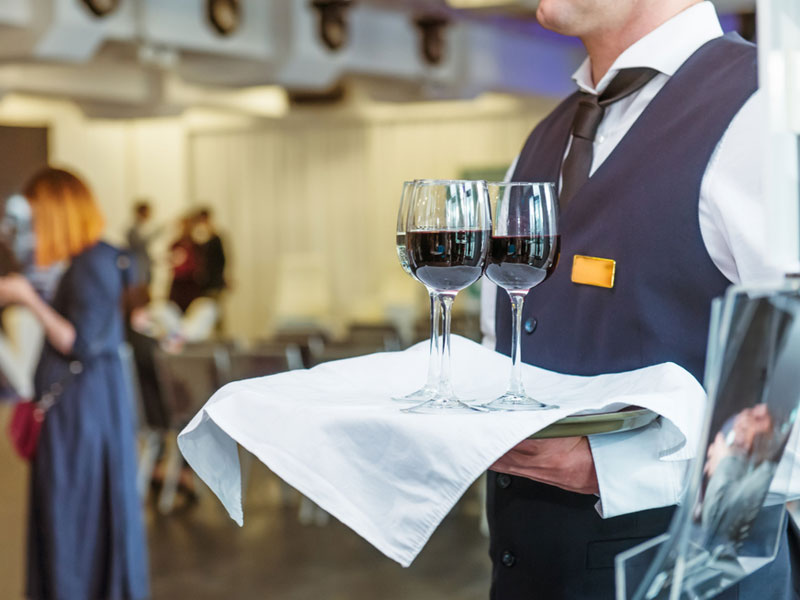 Corporate events are often held by larger, blue-chip organisations, but certainly not confined to these. Regardless of the size of your business, you can run corporate events throughout the year, depending upon your marketing budget, the importance you place on these events and the image you are looking to portray. In this article, we're going to be looking at a variety of events that fall under the 'corporate events' umbrella as these are numerous and wide-ranging.
But why would companies spend their marketing budgets on these corporate events? Surely the vast majority should be spent on advertising? These are two typical questions that are asked when it comes to the world of corporate events. The answers are very simple, however. The range and quality of your corporate event reflects you as a business.
Lay on great events and your reputation increases. You'll even find that you get a great ROI from successful corporate events and so these are often as valuable as 'advertising'. Ultimately, the way to look at corporate events is that they should be an integral part of your marketing mix – effectively, yet another form of advertising if you like as they affect all stakeholders in your business, both internally and externally.
Generally speaking, the larger the organisation, the more chance there is that they will have their own internal marketing team who can create, organise and manage their corporate event planning and execution. Smaller organisations may well want to employ a creative agency for their event management with their own unique event ideas. Whichever team is responsible for the organising, identifying the target audience is critical.
Because of the variety of corporate events, there is a huge range of stakeholders and people with an interest in the business. Some of these are internal such as the board of directors, the management team and the employees, and some are external such as clients, sponsors and shareholders, for example. Consider who you are laying on the corporate event for. This is the determining factor on which you should be basing all your decisions when it comes to event type, venue, catering, activities and, indeed, every aspect of your company event. Once this is decided, then it's all systems go, tailoring your offering to the audience to make it the best corporate event ever!
As we've already mentioned, corporate events can be divided into two sectors – those for internal purposes and those for external purposes. Let's look at some corporate events ideas below;
INTERNAL – For employees & management
'Crystal maze' style event
Great for problem solving, inter-team collaboration and for improving communication skills. Mix up the teams to include people from different departments meshed together so they are not working with the people they would normally work with, helping to improve inter-company relationships at the same time. The great thing about team building events is that they require problem-solving under time pressure, adding to both the excitement and the drama!
Escape room
Booming in popularity at the moment is the escape room scenario where you are locked in one or a series of rooms and team members have to find the clues to get out, normally within an hour. These escape rooms are often themed to make it even more fun. Teamwork, collaboration and communication are the essential skills here, helping to improve relationships between employees, for instance, and are also a great ice breaker for new team members.
Scavenger hunt
Another challenge-type scenario where you divide your employees into teams and they have to find things based on clues within a defined area. You could also make it a negotiation task if you wanted (but requires even more planning) similar to what you see on BBC's 'The Apprentice' where they not only have to find the items but also try to buy them at the lowest possible price. This type of team-building activity is great fun and a great way for your employees to interact and bring people together in both a semi-professional yet engaging way.
Family BBQ & outdoor cinema event
An internal corporate event doesn't just have to be for the employees and the management team alone. Why not hold a summer BBQ with outdoor cinema at a country hotel destination, for instance, whilst maybe also combining some games and activities, inviting the immediate family of your employees to spend the day or a weekend together. This provides a great sense of self-worth, value and interaction for everyone involved and really does help to reinforce that team-building bond between employee and company.
Workshop & job share
It's often amazing how little your employees know about other job functions within the organisation and how critical these are to the overall success of the company. Therefore, one of your corporate events could be each department showcasing what they do and then job swapping for a day with some mentoring. Maybe not as much fun as the other corporate event ideas but certainly a useful one nonetheless as it provides a great appreciation of your colleagues in your organisation and overall what a great team you are.
Wine tasting event
A great type of event for your employees and management team – instructive, educational and fun at the same time. How about hiring professional ISO wine tasting glasses, spittoons and other wine tasting event equipment hire from the experts at easyEventhire?
Training day / Masterclass
In our normal professional lives, it's easy to lose sight of the bigger picture and assume that because you do the same thing every day, this is the best way to do it. The value of industry experts coming into your organisation, therefore, to put on a masterclass whether it is in digital marketing, operations or other crucial business operations, is a great way to improve your knowledge and increase your own professional development. After all, it's always good to listen to other people's viewpoints.
Golf day
A great social event whilst throwing in an element of competition. That said, a golf day does have its drawbacks due to the simple reason that not everyone plays golf…!
Christmas party
One of the highlights of the social calendar for many is the company Christmas party. Whether this is a small affair in your office, or you've brought a couple of tables at a larger arena event or whether your large company has taken over a hotel for the night, the fact that the drinks are flowing and everyone is in the party mood often provides a great event. And for what better reason than simply your employees socialising with each other – something that they might not often get the chance to do, but something that is vitally important for large company success. Theme parties are also a great option here, to enable people to fully get into the party spirit!
EXTERNAL – For sponsors, clients, shareholders & other key stakeholders in the business
Gala dinner
Once the COVID-19 crisis has passed, why not hold a gala dinner as one of your primary corporate hospitality events in the year.  What a great way to get all the key stakeholders in the business together, providing the perfect opportunity for networking and socialising, and therefore reinforcing those all-important relationships.  Hire a venue that is befitting of your company and throw a lavish party full of the corporate party ideas that your creative marketing team will have come up with. If you need furniture, temporary bars, dance floors and other party equipment hire, then simply contact the expert team at easyEventhire.
Awards ceremony
Perhaps your company wants to celebrate hitting sales targets or floating on the stock exchange, for instance.  Whatever the occasion, you can do so by laying on an awards ceremony, and why not lay on a stand-up buffet or canapé event for your guests at the end of the ceremony.  Hire poseur tables and stools and much more from easyEventhire to produce professional and stylish event spaces at your venue.
Seminars & conferences
A great way to professionally network, seminars and conferences often attract hundreds of guests. You'll need to make sure that these people are comfortably seated, so why not hire our ISO conference chairs which have a padded seat and back. At the same time, we also offer ISO chairs with a linking mechanism on each side to link to the adjacent ISO chairs to keep straight lines of chairs – especially useful when there is a lot of movement in and out of the conference area during the day in between keynote speakers delivering their presentations, for example.
Product launch
With research and development departments within large organisations constantly looking to be first to market with the latest car, gadget or other tech device, product launches are a great way to publicise these through the media, whether it is traditional print media, specific online websites or via social media influencers. Why not treat them to a special event at your HQ and perhaps lay on an evening drinks reception for which you'll probably need to hire glassware, crockery, cutlery and other equipment for your canape event or drinks reception.
Corporate fundraiser
It is an expectation today that companies have a social responsibility to the industry and community that they operate in. Many large organisations have designated charities for which they might donate a certain percentage of their profits each year as part of their CSR programme. Again, lay on a corporate dinner, with a great idea being to include a charity auction to raise some valuable funds, and also generate some great PR for the company at the same time – a win-win for all involved!
Shareholder meeting
It's always good to keep all your shareholders informed of your company news, and whilst you can do this by letter or email, why not hold a special corporate hospitality event and get everyone together. Your shareholders will feel valued!
So, there's just a few ideas of corporate events that you could lay on during the course of the year, from a team-building exercise through to more hospitality-based events. Remember, the key to a successful corporate event is planning and attention to detail, and always have a plan B up your sleeve!
Rest assured that whatever corporate event you do plan, the expert team here at easyEventhire are here to help you with all your temporary event furniture and catering hire requirements.  With a seamless transport service direct to your event venue, why not put your faith in us today!