Have a think about the type of event equipment you are planning and whether you need to buy or rent your equipment.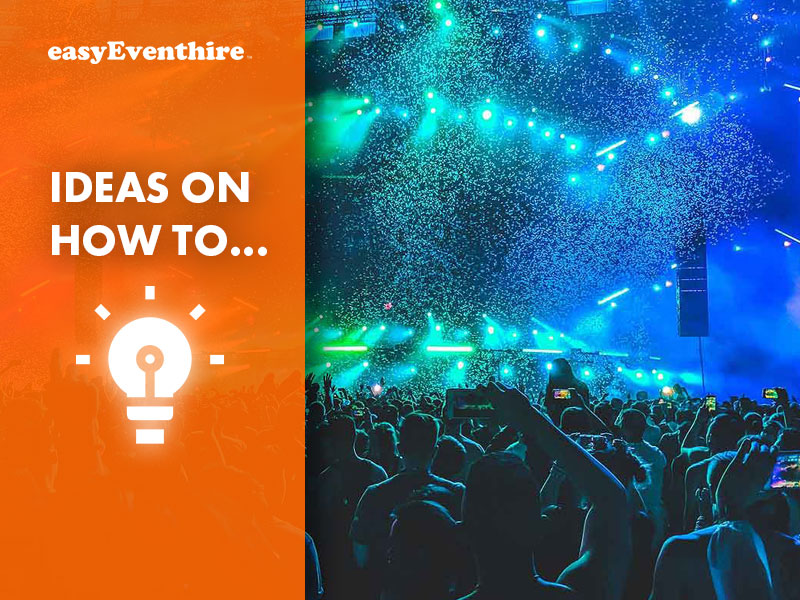 Event planning can be both time-consuming and stressful. More often than not, things don't run smoothly or go 100% according to plan in the lead up and so that's why it's important to have a Plan A, Plan B and even a Plan C, D and E. Being able to think on your feet and being highly organised are both essential elements of successful event management and event equipment hire, as is the ability to keep a calm head when all around you people are losing theirs.
What type of event are you planning?
The types of event equipment needed by event professionals vary hugely across the board and are dependent not only on the type of event they are holding but the frequency as well.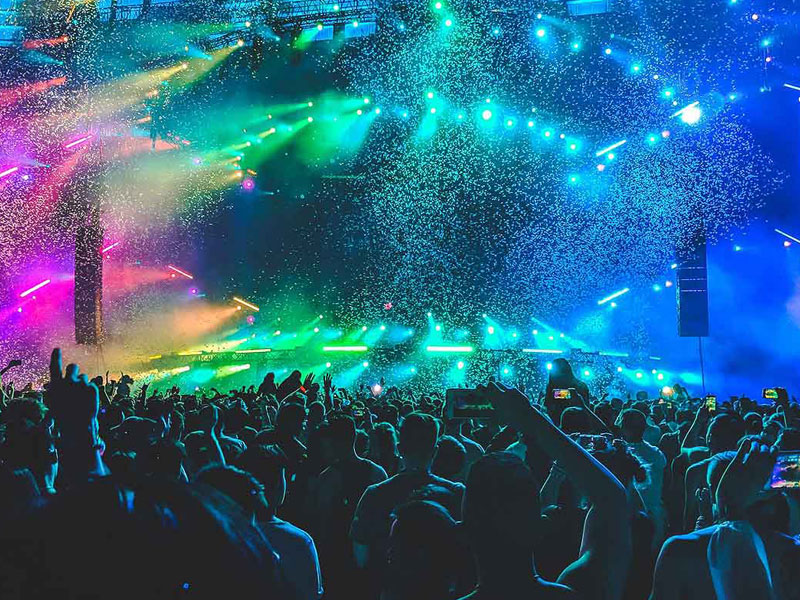 As an example, if it's a once-per-year event or exhibition, for instance, it makes obvious sense to go down the equipment for hire route for your event. This way, you can source what you need in the right quantities at affordable prices (and often at short notice), compared with the hassle of buying furniture for events which not only means that you have to find lots of money upfront to buy the furniture in the first place, but also afterwards you have the hassle of storage, upkeep or selling the furniture afterwards to try and recoup some of your money.
That's not to say, however, that it doesn't make sense to buy event furniture and event equipment, as sometimes it does. And this is where the event frequency comes into play – in other words, if you are a party planner, holding gala dinners throughout the year, it would probably make sense for you to buy Chiavari chairs and dining tables, for instance, as these would be used each and every time you hold an event.
Therefore, the initial cost and owning the furniture would, in the long term, be a more viable option than hiring furniture each time and you could just hire dance floors and bars, for instance, on the occasions that they are needed along with other equipment hire.
Buy or hire event equipment?
Ultimately, the decision of what event planning supplies and equipment you need and how you source it is yours so think carefully about the merits of each. Suffice to say that as and when you decide to rent event furniture, the team here at easyEventhire will be on hand to help you every step of the way.
So, having looked at what an event organiser might need to hire for gala dinners, for instance, let's check out some other examples of where you might need to rent event equipment. What about if you are organising an exhibition, for instance.
For this, as well as working together with a stand building company, you'll also need to work with event furniture contractors such as easyEventhire where you and your exhibitors can hire glass showcases, reception desks, poseur tables, stools, chairs and tables for the exhibition stands, whilst as the exhibition organiser you will need to hire office furniture for your organiser offices.
Likewise, if you are organising a specialised event such as a corporate event or conference, then you'll need to rent conference chairs and maybe a stage and lectern for the keynote speakers.  And don't forget catering equipment hire for when your delegates break for coffee or lunch, and you need to lay on the buffet.
All of the above are perfect examples of where the event organiser would need to hire event equipment. In terms of tips for hiring, firstly we'd always recommend placing your order as far in advance as possible.
For example, if you need 3,000 conference chairs, it's much easier to put an order in for these 3,000 early and then tinker with the final numbers nearer the time than it is to leave it until the last minute and try to order this quantity of conference chair hire where the chances are that they will have been booked out elsewhere.
Secondly, work with a reputable and high-quality event hire company who you know will turn up on time, in the right place, with the right event equipment in the right quantities. And thirdly, work with a nationwide event hire company that has multiple distribution centres to avoid having to pay over-inflated transport costs to your event venue. And yes, you guessed it, easyEventhire ticks all these boxes!
The internet provides us with a great tool for doing our research, and temporary event equipment hire such as furniture hire and catering equipment hire is no different.  From the comfort of your office or home, you can browse our wide range of products here at easyEventhire and place your secure order 24/7, safe in the knowledge that you will be working with the experts.  
We look forward to working together with you soon!