If you're planning a surprise party for family or friends, then check out today's blog which looks at furniture hire for a surprise party.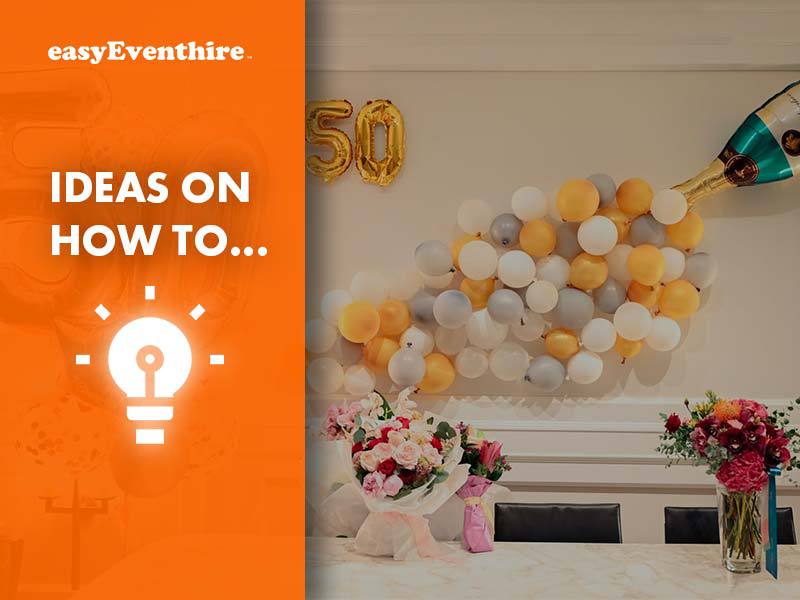 Everyone loves a good party, and especially so if you are the person that the party is being held for…and even MORE so if it's a surprise party. In this article, we look at ideas for furniture hire for a surprise party, so hopefully these will assist you when the time comes.
Whilst not everyone loves surprises, you can't fail to appreciate the lengths that your family and friends will sometimes go to when planning a surprise party. As they say, it's the thought that counts and there's a huge amount of planning and secrecy involved…and some people are better at keeping secrets than others! Some surprise birthday party ideas are wacky and unusual, so watch out!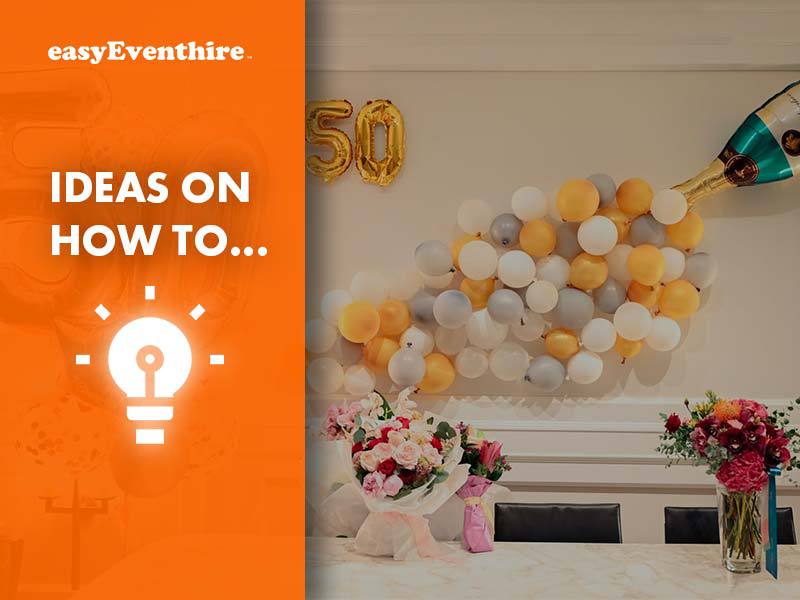 It's true to say that most surprise parties are family celebrations such as birthday parties, anniversary parties and coming home parties, usually held at home or in the local village hall or community centre, for instance. Or, the person planning the party might have hired out the exclusive use of a bar or a restaurant for the evening which always makes for a fantastic event. Surprise party venues are always available with a Google search in your area.
Surprise parties, like any parties, can be held either indoors or outdoors. In the summer, of course, due to the better weather, there's a big increase in the amount of outdoor parties, but just be careful that the noise levels don't get too much, too late into the evening!
Tips for planning a surprise party include thinking carefully about what the intended recipient enjoys, inviting the right guests and a whole host of other ideas, which we'll cover in a separate blog article.
Furniture hire for a surprise party indoors
The chances are that whatever the size and the reason for holding your surprise party, the chances are that it will involve food and drink. With this in mind, you'll need to consider firstly how you are going to prepare the food and then how you are going to serve it.
For this, you'll need to hire catering equipment, serving equipment, food presentation equipment and tableware as part of your surprise party planning checklist. However, here we're focusing on furniture hire, and it's much more than simply table and chair hire when it comes to furniture hire for a surprise party!
How about hiring a buffet counter where you can lay out all the food you have prepared so that people can help themselves. Also, for larger events, you might want to hire a portable bar or even a temporary dance floor if you've got the space!
Whatever indoor event furniture hire for a surprise party you need, rest assured that you'll be able to find it here at easyEventhire.
Furniture hire for a surprise party outdoors
Assuming that the great British weather holds, and you're in luck, some of the best parties take place outside, whether this is in your back garden, a pub garden or in the middle of a field. You can really go to town on your catering and also how you provide for your guests. How about laying on a pig-roast or even go down the route of food vans serving curries or even wood-fired pizzas, all of which are always popular!
In terms of outdoor furniture hire for a surprise party, the chances are that you'll need outdoor tables and chairs for under a gazebo, for instance, but outdoor furniture is much more than this.
Other furniture rental options for your outdoor surprise party might include outdoor rattan furniture sets which are available as sofas, armchairs and coffee tables, along with picnic benches in the traditional wooden style as well as folding picnic benches. And, as the sun starts to go down in the evening, you can also hire outdoor gas patio heaters to take the chill off the air.
In reality, furniture hire for a surprise party, whatever you need, is available right here online at easyEventhire in the quantities you need and in a range of different styles. All you need to do is browse from the comfort of your own home and place your secure order 24/7, safe in the knowledge that you are putting your faith in the hands of the UK event furniture hire experts. After all, furniture hire for a surprise party has never been easier!
Oh…..and remember to keep schtum!