Check out today's blog from easyEventhire about which wedding tables to choose for your special occasion.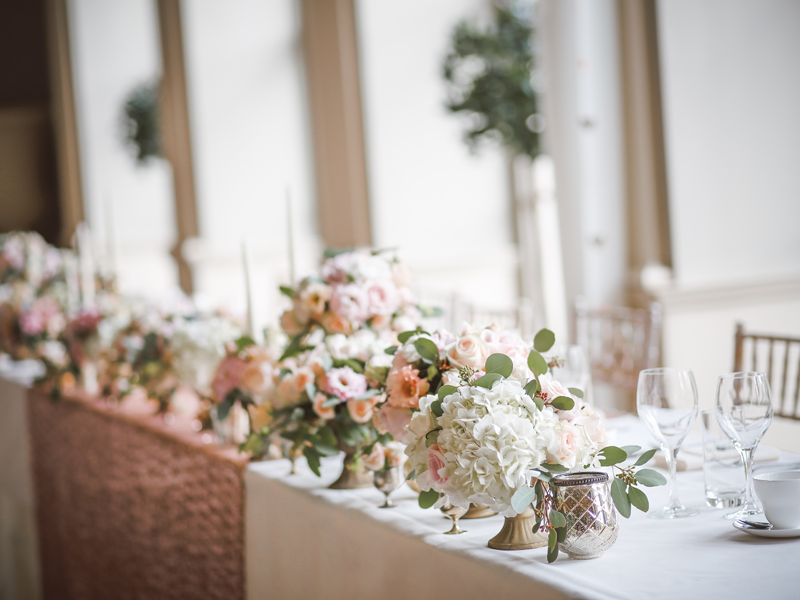 So, you've organised all the various elements of your wedding – the invitations, the venue, the cars, the flowers, and the entertainment, even down to the table favours. It's no doubt been a mammoth logistical task, but you're almost there. But have you thought about your wedding tables?
Well, with all these exciting elements to organise, the chances are that you will have left your wedding table hire until one of the very last things to arrange. After all, wedding table and chair hire is not particularly glamorous! That said, table hire forms an integral part of any wedding ceremony, dining occasion and party in the evening!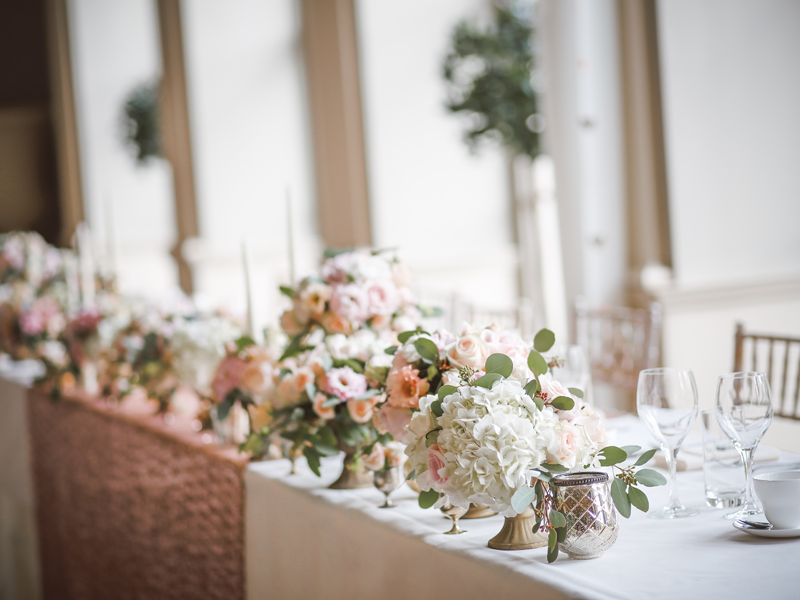 If you think about it, you'll need a table and chairs so that you can sign the marriage register. You'll need tables and chairs for your wedding breakfast reception so that your guests can enjoy a sit down meal as part of the wedding formalities.
You'll also probably need tables to lay out the buffet food in the evening, and no doubt some tables and chairs in the party room or marquee, so that guests can enjoy a drink and some buffet food when they're not on the dance floor!
And yes, it's fair to say that many wedding venues will offer tables and chairs are part of their package that you sign up to. However, some venues won't as they are 'blank canvas' event spaces, so if this applies to you, you might well find the information on the top 4 wedding tables you should consider in 2021 below useful when the time comes.
6ft round wedding tables
Picture the scene at your wedding breakfast. If you're planning a traditional white wedding, then you're probably going to choose round banqueting tables along with some crisp white or ivory linen tablecloths, and Chiavari chairs to go around them.
Typically, round table hire is the most popular choice for wedding tables as it enables all your guests to be facing each other, providing the ideal setting and arrangement to socialise on your special day. Round wedding tables come in all sizes, but the most popular are the 6ft round wedding tables which seat up to a maximum of 10 people.
Of course, the size of tables for weddings you choose very much depends upon the number of guests you are expecting, the seating layout you are planning and even the available space in your wedding breakfast room. If you think 10 people per table is too many, then you could consider 5ft 6″ round wedding tables which seat up to 9 people or even 5ft round tables which seat up to 8 guests. Or, conversely, if you want more than 10 people seated at each of your wedding tables, then why not also check out 7ft round tables which can seat up to 12 guests! Whatever wedding tables you need, the chances are that we can make it happen!
6ft trestle tables
Trestle tables, also known as rectangular tables, are often used at weddings as the top tables to seat the bride and groom, the best man, and family members. The top table is often positioned at the front of the venue, so the happy couple are 'on show' to all the guests, and at Asian weddings, for instance, the top table is very often just the bride and groom with a single table on a stage, with a floral backdrop behind them which certainly makes them the focal point!
In the same way as round tables, trestle tables are also available in different sizes and widths, so choose the ones that work best for your event space and requirements. And remember, trestle tables and round tables are designed to be used together with tablecloths! Wedding table hire has never been easier!
3ft round tables
These small round tables might have escaped your planning list, but you should certainly hire at least one of these for your wedding cake! The cutting of the wedding cake is one of the formalities of a wedding and a great photo opportunity. Therefore, why not give your cake pride of place in your wedding breakfast venue with small wedding tables for cakes!
Poseur table hire for weddings
Poseur tables – also known as elbow height tables or bar tables – can often be used for the party in the evening as well as perhaps being positioned outside on the front lawn of the stately home on which can be placed glasses of Pimms, Champagne or Bucks Fizz, for example, when guests are arriving at your luxury wedding reception venue.
Cocktail tables are a great solution which are often overlooked, so think carefully about what is going to work best for you and your special day.
Table hire is a speciality of the team at easyEventhire, offering the complete range at great prices, nationwide. From poseur tables and cocktail tables through to round tables and trestle tables in all sizes, styles and finishes, we have it all! So, whatever your wedding table hire needs, don't hesitate to browse and place your secure order online 24/7, safe in the knowledge that you are putting your faith in the hands of the table hire experts!