Read all about our top catering ideas for a stunning party from easyEventhire where you can source all the equipment you need to help you along the way!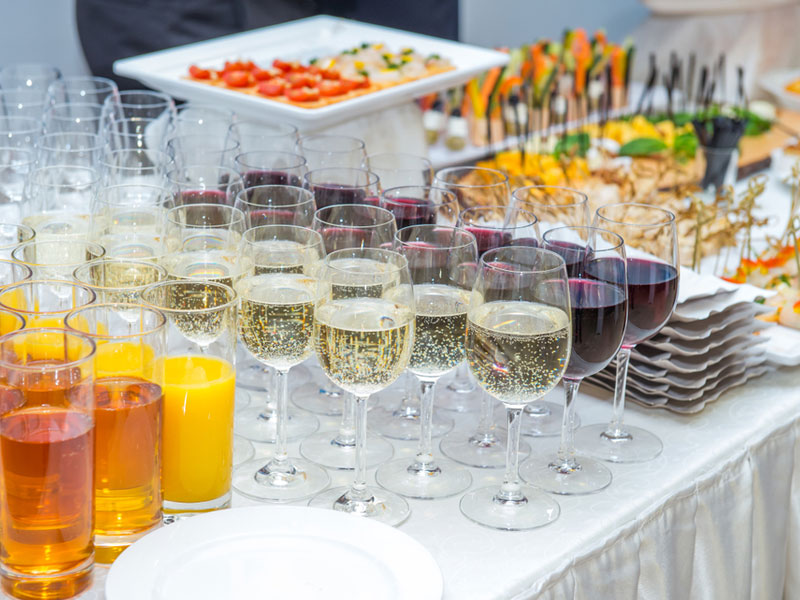 Everyone loves a party, and even more so when it's a fabulous one! When the COVID-19 virus has gone, there's sure to be plenty of reasons to have a party which differ in type and size, from family celebrations such as birthday parties, bar mitzvahs, anniversary parties and weddings through to more large scale parties such as large arena Christmas parties and corporate events at iconic hospitality venues in London and other cities around the UK. Top catering ideas are definitely needed for these events!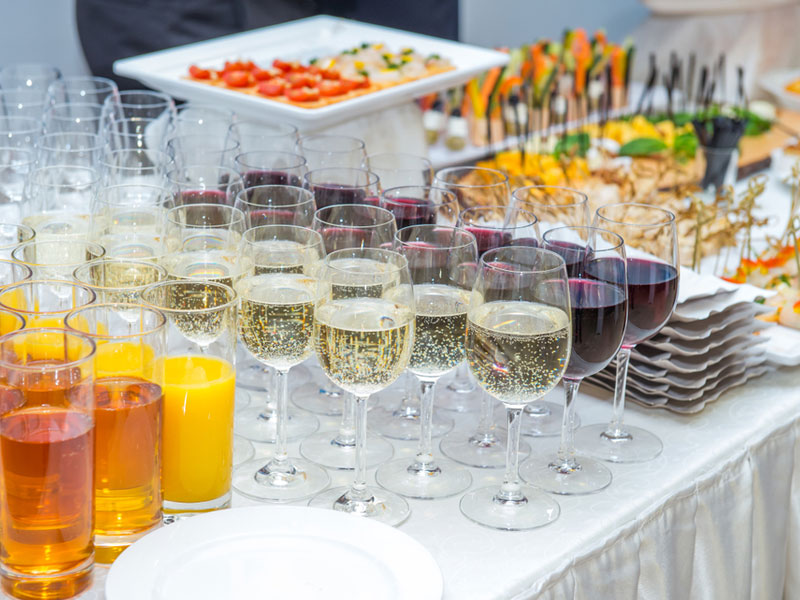 There's little doubt that the success of a party is very much down to the guests themselves, but there's plenty of event planning elements that you can do in the background to ensure that everything goes to plan to make it the best party ever! This includes decorating the venue, sometimes to a specific theme, sorting the entertainment and, perhaps most importantly, ensuring that the catering is top-notch.
Provide delicious, mouth watering food and your guests will remember it for a long time, tell all their friends and share pictures of it on social media. If you don't get this right, then the same will happen, but for all the wrong reasons! So, let's look at some party catering ideas which should ensure ultimate success as you feed your hungry guests!
Small party catering
You might think it's easier to cater for smaller events than it is for larger events and often, you'd be right. For instance, if it's a family celebration in the garden, then all you need to do is hire a large BBQ, make up some salads – and how about a baked potato – and other foods such as ice cream for the kids (and for the adults!), invite everyone round and enjoy a mini-feast in the summer sunshine in the garden.
These types of small party catering events are not all about sit down meals but more so the informality and enjoyment, feeding a crowd and spending valuable time with your loved ones. If you are organising this type of street food type of event, always have a bit of a contingency plan in place for if the weather isn't on your side – maybe erect a couple of gazebos, or lay out your food on your dining table and open the French doors to the patio, for example.
If you want to really make an impression, then you could always get some party caterers in for your event to make sure it runs smoothly, though nine times out of ten, catering for your party is half the fun as informality is the key!
Catering for large groups
If it's the case that you are catering for large groups at specific events such as gala dinners, award ceremonies, society balls and other dining events, then it's almost a completely different ball-game, though the essence of the event remains the same – enjoyment. The chances are that these more formal, corporate catering events will take on the form of sit down meals where guests will be seated at round dining tables, seated at banqueting chairs and being served by your staff.
First and foremost, take the time to sit with your team of chefs and discuss your catering ideas for your final menu – how about basing it on seasonal produce and locally or regionally sourced ingredients to cut down on your carbon footprint, for example? Yes, it is mass event catering but this shouldn't stop you in striving for excellence and quality in everything you do. And, the good food isn't where it stops.
Also try to ensure that your food is beautifully presented – after all, when your mouth-watering food arrives at the tables, people first of all eat it with their eyes! Also, make sure to include both vegetarian and gluten-free food choices when catering for large groups.
Around the UK, there is a whole host of professional caterers who are offering catering services and wedding catering in a range of different styles. Work with those that most closely fit your requirements, and certainly if they are specialists in corporate event catering – and don't worry, they should easily be able to demonstrate this via their Instagram page or inspirational website pages, for instance.
Conclusion
Now that we've had a look at some tips when you are planning to cater for either a small gathering or large corporate affair, how about some tips when it comes to catering ideas? Well, the reality is that this is the point at which the creativity and imagination of you and your catering team comes to the fore – the menu and food offering you decide upon is very much dependent upon the type of event you are holding as well as your guest demographic and 'target market'.
Only you know what this is, so we'll leave it to you to come up with that.
What we can help you with is the party equipment rental side of things, from BBQs, patio chairs and tables, patio heaters and other equipment for your family celebration in your garden through to banqueting chairs and tables, linen, beautiful tableware and much more for your formal dining event.  Our range of products for easy catering at events is one of the most comprehensive in the country and available in the large quantities you need at great prices.
Our team will work tirelessly behind the scenes to provide you with a seamless hire experience at every step of the way, so why not check out how the team at easyEventhire can help you at your next event or occasion – we very much look forward to working with you.