Check out today's blog which looks at outdoor wedding furniture hire for your special occasion in 2021.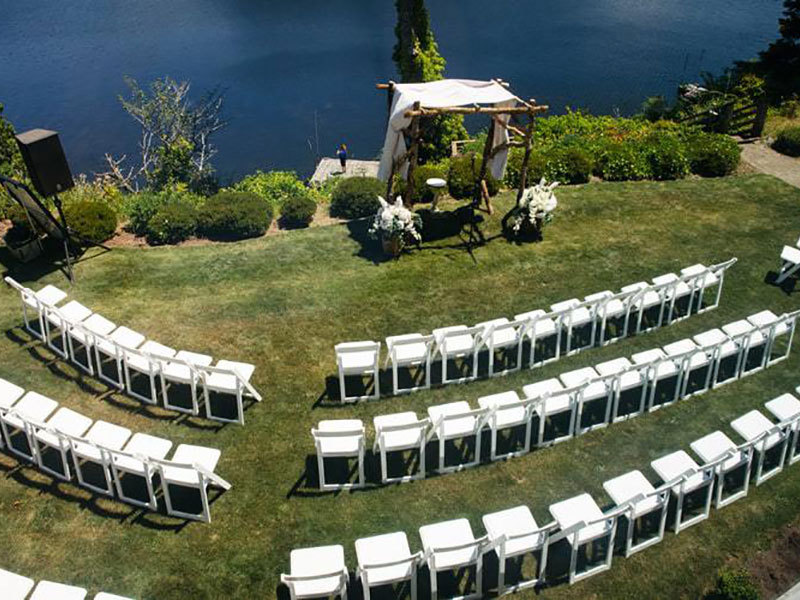 When it comes to weddings, daring to be different is a good thing – and it's often what makes a particular wedding stand out from the crowd. Having your wedding 'al-fresco' is an example of a different type of wedding, and many weddings in the UK do offer outdoor space, especially if they are situated in the countryside, where space is more extensive than at city centre wedding venues. Have you even considered an outdoor wedding with outdoor wedding furniture hire?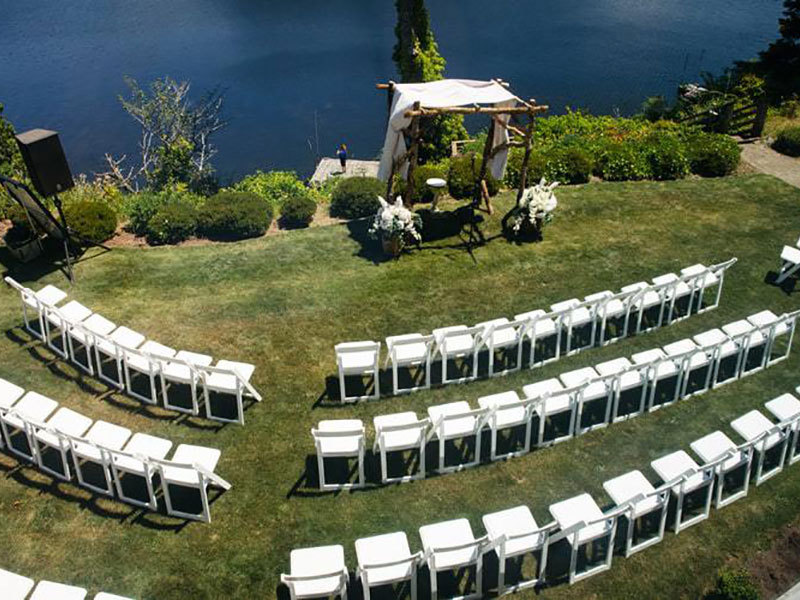 This outdoor space is most often used to accommodate guests when they gfirst arrve at the venue. Perhaps it's a lawn or terrace where your guests can enjoy a glass of fizz and some delicious canapes before heading inside to the formalities of the wedding breakfast. Why not use this space, therefore, for an outdoor wedding!
The reasons for having an outdoor wedding, of course, are more extensive than 'just because we can'. Brides and grooms might choose an outdoor wedding in a place that is special to to them such as the beach or overlooking a particular beauty spot, maybe where the proposal was made!
So, what should you know about having an outdoor wedding and, therefore, outdoor wedding furniture hire?
The venue
It's worth noting that up until 2018, any wedding ceremony taking place outdoors had to be solemnized 'in a permanent structure with a solid roof'. That's why many outdoor wedding venues will have a permanent gazebo, summer house, orangery or pergola, for instance, so that these ceremonies can take place and be officially recognized. There may already be some outdoor wedding furniture hire in there, of course, for the bride and groom, but probably not much else.
This changed, however, in 2018 and so this is much more flexible – all you need is the landowner's consent and the prior notification and agreement of a registrar. This opens up a whole new world! Of course, as we move out of the COVID-19 pandemic and back to 'normal', it's also worth considering that outdoor events will always be preferable to indoors for the foreseeable future, so yet another advantage!
The weather!
Imagine an outdoor wedding and straight away you might think of a Caribbean beach. The reality, however, is that we live in the UK and so the weather has to be an important consideration. You really do need a plan B as even in the middle of summer, the weather cannot be relied upon. Let's face it, there's nothing better than being outside on a nice, warm summer's day, celebrating a wedding in style along with the happy couple. This, however, is a world away from sitting in the cold, wet drizzle.
Your outdoor wedding venue will be able to provide you with some suggestions about contingency plans for if the weather does take a turn for the worst.
The food
Outdoor weddings, by their very nature, tend to be more relaxed and informal affairs compared to the traditional 'white wedding'. This means that you might be able to save a bit on your budget as well, as food choices are often more innovative such as wood-fired pizza, food vans or pig-roasts, for instance, which are always popular with your guests!
The outdoor furniture
Are you planning to have just the ceremony outdoors? Or are you having the whole wedding outdoors, including the party? Whatever you choose, make sure that you kit out your 'venue' with the right outdoor wedding furniture hire items, and in the quantities to cater for all your guests.
For the ceremony itself, as part of your outdoor wedding furniture hire list of requirements, you'll need not much more than some outdoor chairs for seating your guests, but for the after-ceremony party, you'll no doubt be needing outdoor tables and chairs, maybe some outdoor rattan furniture sets, potentially a portable bar and certainly some patio heaters which will provide some warmth as the sun starts to go down! Why not have some fun creating your outdoor wedding furniture hire list of requirements – the range of choice is almost endless!
Here at easyEventhire, we offer a huge range of outdoor wedding furniture from which you can choose to furnish your wedding venue in the best way possible, at affordable prices. Hire outdoor wedding furniture which is functional yet still stylish and comfortable!
Outdoor wedding furniture hire companies
So, after reading this, you'll no doubt be thinking that there's plenty of reasons to have an outdoor wedding. Put into a search engine 'outdoor wedding venues near me' and that's a good start to creating your dream wedding outdoors.
Rest assured that there's also plenty of options when it comes to outside furniture hire, with easyEventhire offering a national service to wherever you choose to hold your outdoor wedding.
Browse & hire securely online 24/7 with the experts – we very much look forward to working with you on your special occasion, and we'll keep our fingers crossed for the weather as much as you are!