Read today's blog from easyEventhire about event chairs and how they are ranked in the popularity stakes here in the UK.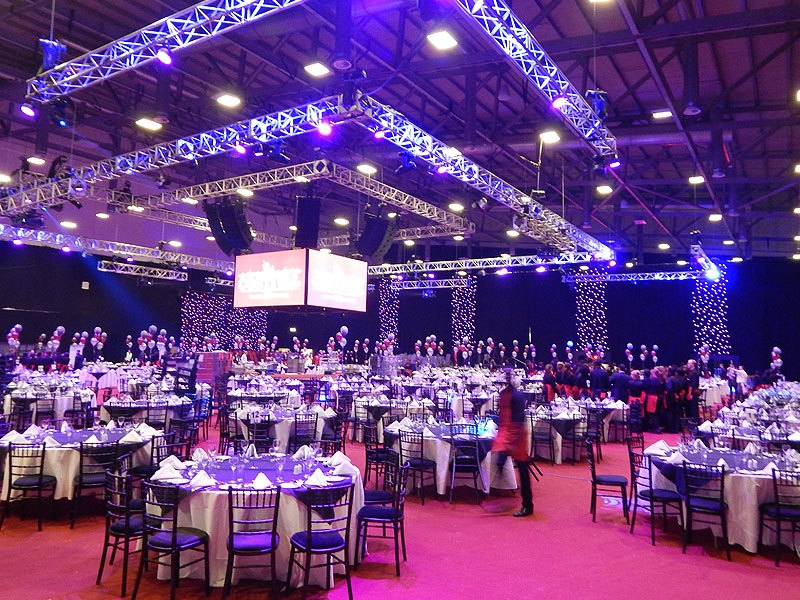 It's safe to say that event chairs are one of those things that maybe aren't at the top of your list when it comes to your event planning, large or small…yet we all need them!
Most events will involve some form of catering, whether it's banqueting tables and chairs at a wedding or gala dinner, or even bench seating and outdoor café chairs for outside events such as carnivals, country fayres and other similar events.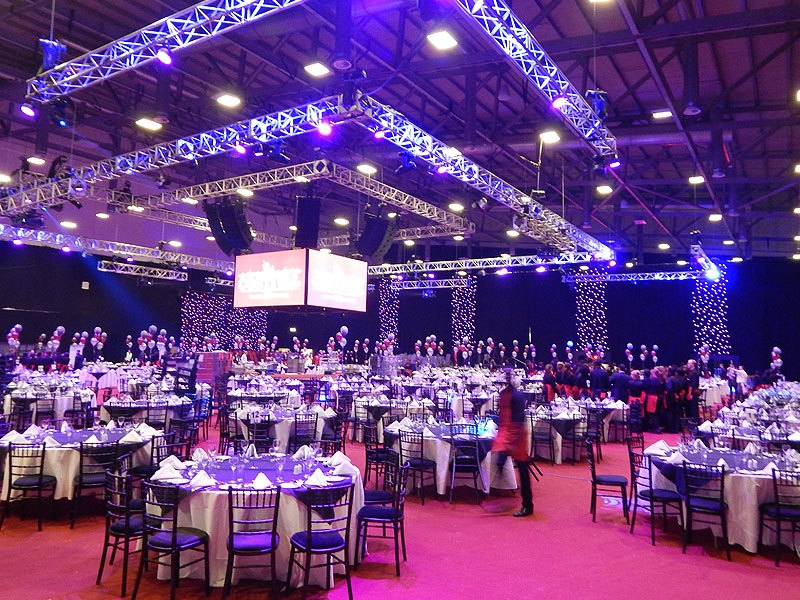 In the world of chair rentals, however, some chairs are most popular than others, but it's definitely not the case that one type of event chair suits all occasions. So, let's take a look at event chairs that are suitable for different occasions.
Wedding chairs
Let's take a look at wedding chairs first and foremost, as this is, without doubt, the easiest of all. After all, when it comes to weddings, the Chiavari chair is the clear leader in the popularity stakes. Why? Well, because this is the type of chair that we see in the glossy bridal magazines and on Instagram, for instance.
The main player here is the limewash Chiavari chair, which is a real mainstay of the UK event industry. The bigger chair hire companies in the land will offer Chiavari chairs in different colours and often with a choice of seat pad cushion colours, providing something for all occasions.
Chairs for weddings, however, doesn't have to be all about Chiavari chairs. How about checking other styles of wedding event chairs such as cross back chairs, Banquo chairs and even Rio banqueting chairs here online at easyEventhire, all of which provide something different for weddings and dining events, and will be a real talking point. Why not dare to be different!
Indoor event chairs for conferences and exhibitions
Naturally, the type of event chair for which you're looking for a wedding will be significantly different to what you need for a conference or exhibition. Wedding chairs are all about the look, whereas conference chairs are all about comfort!
Many conferences need the user to be seated for prolonged periods of time and so it's vital that these event chairs are metal framed (rather than wooden frames typically used at weddings) and have a cushioned seat and back. It also helps with transportation and ease of positioning around your conference or exhibition venue if these are stacking chairs.
Why not check out our range of ISO chairs, for instance, here at easyEventhire offers you the type of professionally styled chair that you need for your upcoming event, at great prices.
Outdoor event chairs
When it comes to outdoor event chairs, few can compete with folding chairs. Again, a real mainstay of the events industry, folding chairs are, quite literally, foldable and usually made in aluminium and heavy-duty plastic on the seat and back. These outdoor event chairs are perfect for concerts, theatre events at historic outdoor venues, festivals and other outdoor occasions. The best chair hire companies in the UK offer a range of folding chairs to suit every occasion.
Here at easyEventhire, for example, we offer not only standard folding chairs but also our deluxe folding chairs which are both wider and deeper than the standard chairs, providing a more robust and comfortable seating solution for events. These folding event chairs are also perforated on the seat and back – the days of you having to go round wiping water off the chairs just before the start of your event are now gone! Yes, so these deluxe chairs are slightly more expensive than the standard equivalent, but they are most definitely worth it!
So, there you have it. If we were to rank order event chair types in order of popularity, it would be Chiavari chairs, followed by folding chairs and then followed by ISO chairs. That's not to say, however, that you HAVE to hire event chairs such as these for your occasion. There's plenty of other options available to suit all different tastes and budgets, so why not take the time to browse the complete range of event chairs online today at easyEventhire and place your secure order online 24/7, safe in the knowledge that you are putting your faith in the hands of the experts for your event furniture hire!
And don't forget, place your order for event chairs more than 30 days in advance of your event date, and you can get a 10% discount on the price! You really do have everything – the range, the service and the price, and the peace of mind that you are working in the experts in their field. We look forward to hearing from you soon!